Don't miss the latest stories
Share this
Thought-Provoking Quotes By Milton Glaser That Inspired The Design World
By Mikelle Leow, 29 Jun 2020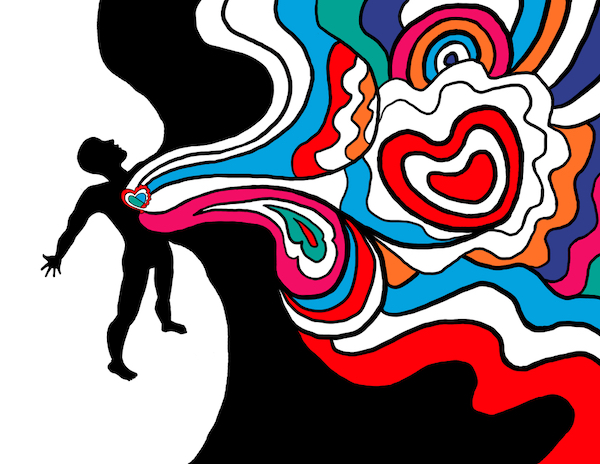 An artist's concept inspired by the work of Milton Glaser. Image via Shutterstock
Design extraordinaire
Milton Glaser
passed away on his 91st birthday on Friday, 26 June 2020.
The American
graphic designer wasn't just deeply respected by those in the industry—but his work is also seen and recognized by the masses on just about every stretch of the world, most notably the
'I Love NY' logo
and psychedelic Bob Dylan poster.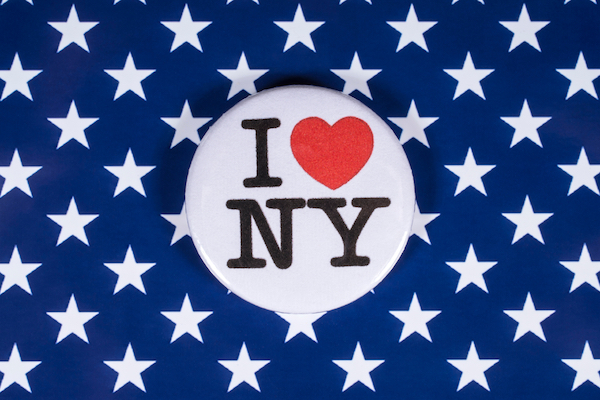 Image via chrisdorney / Shutterstock.com
Below, you'll find
some famous words by the legend that left the design sphere spellbound and inspired.
DesignTAXI
also had the opportunity of sitting down with the design great back in 2010 to listen to life and business insights he had amassed over the years.
Milton Glaser's advice
will stay relevant for generations to come. Let these words of wisdom guide you when life throws you in a bind.
"I've always believed that the idea of beauty and the idea of aesthetics are very much linked to a social benefit. That the species couldn't survive without art, because art is a kind of mediating device in human culture. People need it to survive."
—Milton Glaser to
Metropolis Magazine
in 2003
"I have no regrets, but I might go back and change everything."
"I've lived a rich
and full and interesting life doing the work that I wanted to do."
—Milton Glaser in an interview with
DesignTAXI
in 2010
"If you can sustain your interest in what you're doing, you're an extremely fortunate person. What you see very frequently in people's professional lives, and perhaps in their emotional life as well, is that they lose interest in the third act. You sort of get tired, and indifferent, and, sometimes, defensive. And you kind of lose your capacity for astonishment — and that's a great loss, because the world is a very astonishing place."
"What I feel fortunate
about is that I'm still astonished that things still amaze me. And I think that that's the great benefit of being in the arts, where the possibility for learning never disappears, where you basically have to admit you never learn it."
—Milton Glaser to new media designer Hillman Curtis in a
2005 video series
"I do not want to say I'm a product designer. I've been trying all my life to not be categorized, to learn something and then to forget about it."
—Milton Glaser to
The New York Times
in 2012
"Design is the process of going from an existing condition to a preferred one. Observe that there's no relationship to art."
—Milton Glaser on
the difference between design and art
at the Guggenheim Museum in 2017
On I ♥ NY logo imitations: "I like them all… you do work because you want to affect the world. I did something that a lot of people were affected by."
—Milton Glaser in an interview with
DesignTAXI
in 2010
"I knew that I was going to spend my life making things when my cousin came in to babysit for me… He had a brown paper bag with him. We sat down in the living room, and he said, 'You want to see a bird?'… and I said, 'Yeah.' He reached in and he pulled out a pencil."
"He drew a bird
on the side of the paper bag… Suddenly, I almost fainted with the realization that you could create life with a pencil. And at that moment, I decided that's how I was going to spend my life. And as it turns out, that's how I have spent my life."
—Milton Glaser to
Inc.
in 2014
"Somebody said—and I think it's one of the principles of the New Age, but I also think it's true—that if you perceive the universe as being a universe of abundance, then it will be. If you think of the universe as one of scarcity, then it will be. I always thought that there was enough of everything to go around - that there are enough ideas in the universe and enough nourishment."
—Milton Glaser to Debbie Millman in her book,
How to Think Like a Great Graphic Designer
[via various sources]
Receive interesting stories like this one in your inbox
Also check out these recent news