Don't miss the latest stories
Share this
Freebies Of The Week: Apple's Activity Book, Plastic Textures, Toy People…
By Mikelle Leow, 01 Jul 2020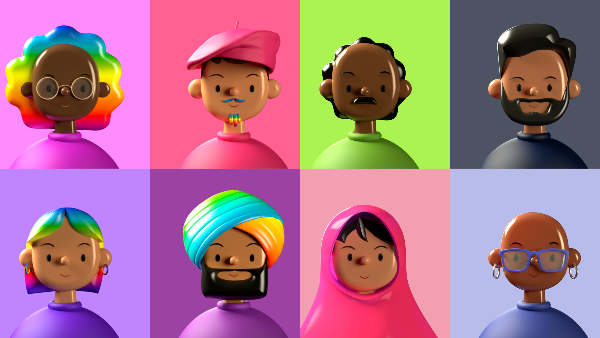 Image via Amrit Pal Singh
Are you feeling jaded
by all the unfortunate news? While it's not going to solve the bigger issues, you might take comfort in collecting some design freebies to freshen up your next project.
This week's collection
of free assets by
DesignTAXI
happens to be a tad more colorful, but it's also an apt time to inject more vibrancy in your life if you've been feeling moody.
Feast your eyes on
Apple's new activity book for families consciously staying at home to keep their kids safe during the
pandemic
, a delectable display typeface, toy-inspired character designs, free access to PANTONE's new app, and
Black Lives Matter
posters.
For more
perk-me-ups, be sure to check out our
previous freebie lineup
.
'Casta' display typeface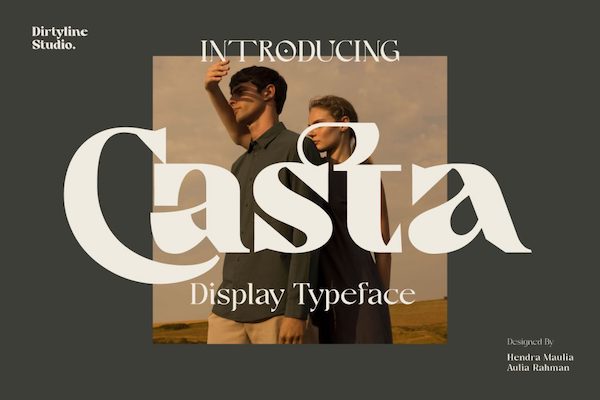 Image via Dirtyline Studio
These are
dramatic times, but that doesn't mean you need to dial back on the flair. '
Casta
' is a wonderful display typeface with multilanguage support by graphic design firm
Dirtyline Studio
that is bound to take branding and editorial work to new elegant yet flamboyant heights, thanks to its unique triangular serifs and shapes.
The exciting serif
supports 28 languages and spans 429 glyphs, and is free for personal projects.
Download it here
.
Image via Dirtyline Studio
Apple's Activity Book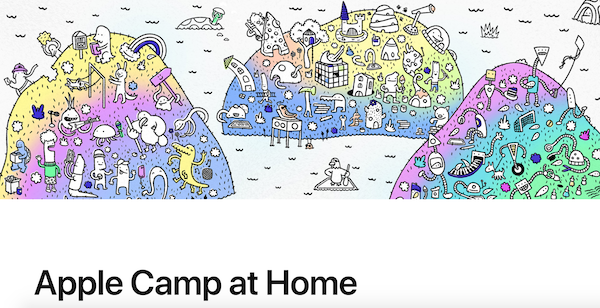 Screenshot via Apple
Apple normally conducts
Apple Camp for kids at its retail stores, but the COVID-19 pandemic has forced the company to go virtual. No matter, families will appreciate its creative activities which are accompanied by a free-to-download Activity Book this year.
The 38-page resource
features three projects, each estimated to keep families occupied for an hour, that parents and children can delve into together. It also includes coloring pages and completion certificates.
Toy Faces
Fun, playful, and diverse,
Amrit Pal Studio's
'Toy Faces' library
entails plasticky 3D character designs "inspired by the ordinary folks and some troublemakers." The full collection requires a fee of US$10, and those interested can even get their portraits done at US$20. However, there's also a free selection of eight faces that 3D illustrator Amrit Pal Singh has kindly released for free in hopes of promoting diversity and increasing representation.
The free collection,
shown below, is available for both personal and commercial use—rejoice!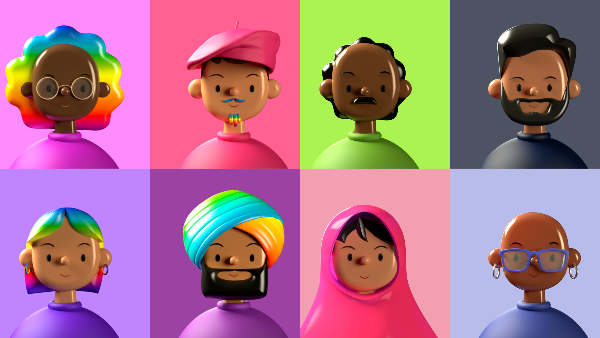 Image via Amrit Pal Singh
'Plastic Shmastic' bundle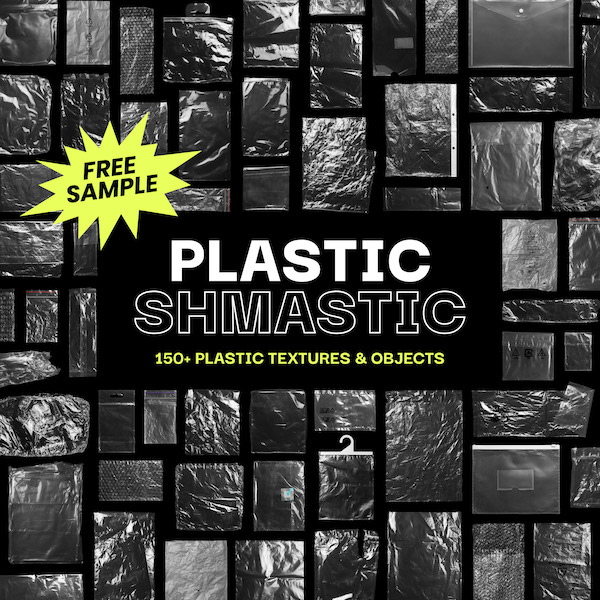 Image via Bulbfish Studio
Speaking of
plasticky design,
here's
an incredible bundle by graphic design studio Bulbfish that comprises objects and textures inspired by the everyday material. The full collection encompasses over 150 high-quality PNG textures and objects, and the free version offers a sample containing 12 of them.
Life in plastic
is fantastic, as long as the material is a mockup.
'H A N D Z' illustrations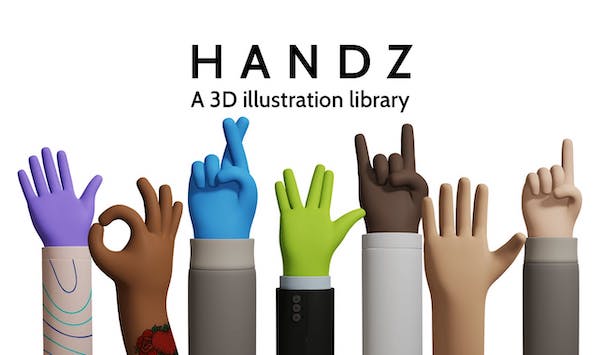 Image via H A N D Z
Hands up
if you still struggle with drawing hands. Worry not, this handy new library by digital artist
Samuel Briskar
and Ade Hidayat serves to deliver 3D illustrations of the tricky digits. '
H A N D Z
' gives you over 320 combinations of hands—including nine skin colors, three sleeve variants, and 12 gestures, but apparently no isolated middle finger.
Still, you should
count your blessings, starting from the index finger, as the whole library falls under the CC0 license. This means you can use the graphics however you want, be it for a personal or business use.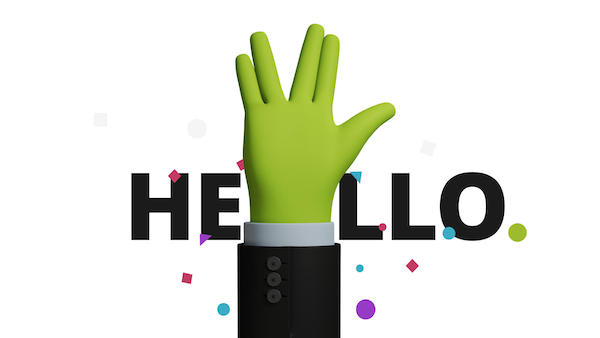 Image via H A N D Z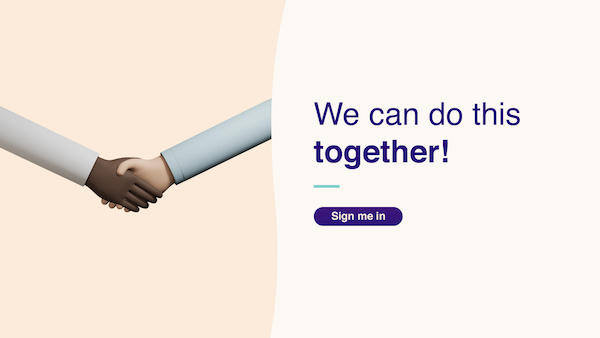 Image via H A N D Z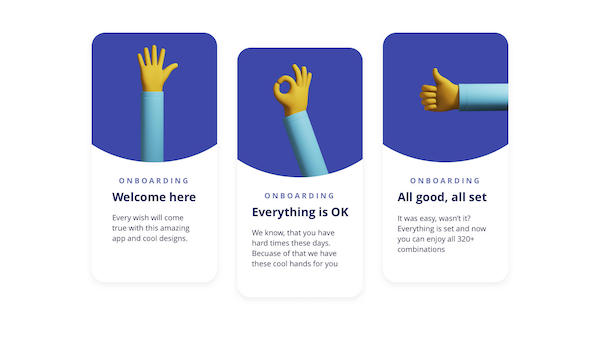 Image via H A N D Z
Black Lives Matter posters
As part of
an initiative by global nonprofit group Fine Acts, Black artists from around the world have created
powerful posters
to be printed for personal purposes. The artworks are centered on fighting for justice after centuries of painful systemic racism.
PANTONE Connect
PANTONE just released
a new digital platform called PANTONE Connect that lets you access all PANTONE colors and palettes across mobile, web, and
Adobe Creative Cloud
applications in a single account, as well as shows you trending palettes to draw inspiration from.
PANTONE Connect is
free to sign up for until 8 July 2020, giving you access to its full program until then, plus six-months access to all new PANTONE color guides.
The iOS and Android app
works with PANTONE's new credit card-sized Color Match Card, which helps you source colors everywhere you go by calibrating your phone's camera to identify accurate color matches from real-world hues.
For even more
free creative goodies,
please head here
.
[via various sources, cover image via
Amrit Pal Singh
]
Receive interesting stories like this one in your inbox
Also check out these recent news