Don't miss the latest stories
Share this
Unglam Photo Of Donald Trump Is Just A Masterfully Photoshopped Fake
By Mikelle Leow, 07 Jul 2020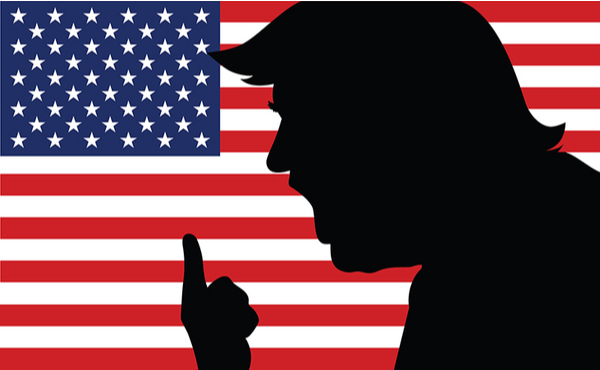 Image via LiliyaArt / Shutterstock.com
No matter which
camp you fall in, a photo of US president Donald Trump that has recently gone viral is bound to leave you unsettled.
The grotesque image
sees a flushed POTUS photographed from the neck up, seemingly creating the illusion of a homogenous face and neck. He's also cross-eyed and his hair is left unkempt. The overall effect is bizarre, but still quintessentially Trump.
President Trump from his Mount Rushmore speech https://t.co/wJlLOVl4mt

— Vic Berger IV (@VicBergerIV) July 4, 2020
Image via Vic Berger IV
Needless to say,
the unusual view of the president has perturbed social media users across Facebook, Instagram, Twitter, and even inspired a
Photoshop
battle
on Reddit
, according to
Gizmodo
.
As realistic as
the photo seems, it's actually deliberately bastardized. The image is a humorous edit by video and image creator
Vic Berger IV
, who worked upon
Associated Press
photographer
Evan Vucci's shot
from Trump's October 10 2019 rally to create this monstrosity.
Along with
posting the discomfiting sight, the artist delivered a typo-ridden tweet reading, "RETWEET IF YOU AGREE. No madder what, He is OUR Prez, weather or not you like it or not!!" alongside an emoji of the Liberian flag, often confused by unwitting Americans as the US flag.
The tweet was
also accompanied with the hashtag, "#WWG1WGA," in reference to an online conspiracy theory movement that commends the president for apparently fighting a child sex trafficking ring operating within the US government.
Berger managed to
create a look that is so absurd it warrants a gander, while keeping it realistic enough to have people convinced it is a real photo.
Head here
to view this beast of an edit in full size.
RETWEET IF YOU AGREE. No madder what, He is OUR Prez, weather or not you like it or not!! 🇱🇷 #WWG1WGA

🦅@realDonaldTrump #maga #KAG2020 #QAnons #jfkjr @DanScavino pic.twitter.com/zAxDa8ouaY

— Vic Berger IV (@VicBergerIV) June 30, 2020
Click here to see the photo edit in full size
[via
Gizmodo
, images via various sources]
Receive interesting stories like this one in your inbox
Also check out these recent news