Don't miss the latest stories
Share this
Fashion Store Shein Apologizes For Selling Muslim Prayer Mats As Decorative Rugs
By Izza Sofia, 08 Jul 2020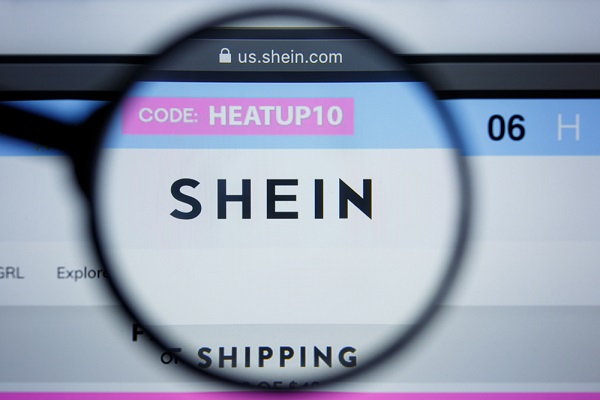 Image via studio / Shutterstock.com
Fashion e-retailer Shein
has suffered backlash for selling Islamic player rugs and calling them "fringe trim carpets" on its portal.
Shoppers have taken
to social media to share images of the rugs, calling them "disrespectful," and accused the brand of cultural appropriation. They have also demanded the items to be removed from the site.
The carpets featured
prints of Kaaba, a sacred building in Islam that is located in the center of Mecca. A US$17 rug was described as the 'Fringe Trim Greek Fret Carpet' and was full of mosque imagery and Arabic motifs. The 'Flower Print Tassel Trim Carpet' featured a migrab—a wall niche where congregation faces to pray.
"I am disgusted.
@sheinofficial is also profiting off Muslim prayer mats by selling them as "fringe trim carpets" for people to use casually around the house. This is highly offensive," Instagram user @s.khadija.r wrote. "Not only is it disrespectful but they renamed and stole credit from a whole faith this time, by failing to label it as a Muslim prayer mat, which allows people to use it casually as a decorative mat."
@s.khadija.r also explained
that prayer mats are important equipment used by Muslims for daily prayers. "It is not a carpet and must be treated with respect and you don't ever wear shoes on it. Action must be taken to remove this product from their line," she said.
Twitter users
have also voiced their rage over the rugs, including YouTube star Nabela Noor. "This is unacceptable. @SHEIN_official is selling Islamic prayer mats & calling them 'floral trim carpets'. I've reached out to the brand directly asking them to remove + to have a dialogue on why this is wildly offensive. Will update with their response," she tweeted, adding, "My culture and religion is not a trend or something to rebrand and sell."
Shein has removed
the rugs off its website and issued an apology on Instagram. "To our community — we made a serious mistake recently by selling prayer mats as decorative rugs on our site. We understand this was a highly offensive oversight and are truly sorry," the statement reads.
This is unacceptable. @SHEIN_official is selling Islamic prayer mats & calling them "floral trim carpets."

I've reached out to the brand directly asking them to remove + to have a dialogue on why this is wildly offensive.

Will update with their response. pic.twitter.com/zktW90VnBQ

— Nabela Noor (@Nabela) July 3, 2020
My culture and religion is not a trend or something to rebrand and sell. @SHEIN_official, let's talk. pic.twitter.com/57q4nYvH0M

— Nabela Noor (@Nabela) July 3, 2020
you have got to be joking. SHEIN really taking prayer mats and reselling it like this? RELIGIOUS PRAYER MATS??????? AS RUGS? pic.twitter.com/faslMQQ4AF

— miki minach (@cxffeinatxd) July 3, 2020
@SHEIN_official first y'all sell jhumkas on your site as "tassel drop earrings", then you sell salwar kameez as "split hem tunics", and NOW since all of that cultural appropriation wasn't enough, y'all are selling the muslim prayer mat as "fringe trim carpets". r u serious rn? pic.twitter.com/JowvlJEFlP

— Etiha (@EtihaA) July 3, 2020
Absolutely disgusting. This is a prayer mat for Muslims. We r not even allowed to step on the front part of the mat and @SHEIN_official wanna profit off of our religion? Dude how sick fuck can you be? pic.twitter.com/PVaOUkfnhY

— Naz (@naz3karim) July 3, 2020
Hello @SHEIN_official can you explain why you're currently selling PRAYER MATS as casual rugs?? Do you know how absolutely disrespectful this is to Muslims?? OUR PRAYER MATS ARE SACRED, THEY ARE NOT FOR AESTHETICS OR DECORATION????? TAKE THEM DOWN AND APOLOGISE IMMEDIATELY pic.twitter.com/XRQx1yUcqL

— N.✨ (@lilyoonberry) July 3, 2020
Hey @SHEIN_official!

Do you realise how disrespectful it is to sell our prayer mats as CASUAL "FRINGE TRIM CARPETS"???

COMPLETE WITH MOSQUES AND THE KAABAH PRINTED ON THEM???

Take them down and apologise for trying to profit off of our religion for your "aesthetic"!!! pic.twitter.com/i3xTmMD0fC

— Arsh (@HeyitsAKay) July 3, 2020
[via
BuzzFeed News
, opening image via
studio / Shutterstock.com
]
Receive interesting stories like this one in your inbox
Also check out these recent news