Don't miss the latest stories
Share this
Neat Online Photo Enhancer Lets You Finally See Your Ancestors' Faces In Detail
By Mikelle Leow, 23 Jul 2020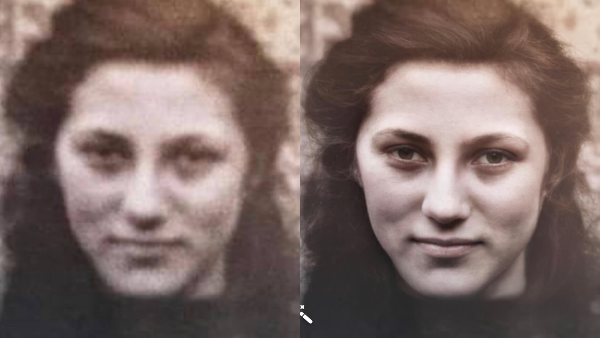 Images via MyHeritage
You've heard bits
and pieces of their stories—if only you had a face to match them. Well, it's a good thing for photos, along with the technology to help you complete the puzzle.
Last month,
online genealogy platform
MyHeritage
rolled out an incredible tool called the
MyHeritage Photo Enhancer
that promises to refine old blurry family photos into pictures with clear and actually distinguishable faces, closing a little of that distance between you and your great relatives.
The website believes
this technology is the best of its kind so far. "No other company has succeeded in developing photo enhancement technology of this quality," MyHeritage explained in a
blog post
. "The results are crisp and truly outstanding."
Explaining how
the tool was created, MyHeritage said it worked with the makers of photo-enhancing mobile app Remini, who "developed machine learning technology to enhance photos by upscaling (increasing the resolution) the faces that appear in them."
MyHeritage detailed
that the AI "produces exceptional results for historical photos, where the faces are often small and blurry, but works equally well on new color photos too." The technology for the MyHeritage Photo Enhancer is now licensed by the platform.
In case you're
wondering, the service is free and takes a minimal amount of time. Like several machine-learning image converters out there, you'll only need to upload a photo and wait for a few seconds for the results.
The family heritage site
recommends using photos with multiple faces for "best" effect, as you can then "go face by face to see each one enhanced." That's peak confidence.
The launch of
the enhancing tool follows that of
MyHeritage In Color™
, a program designed to colorize old family photos. The company, in fact, suggests you use both features together for the most realistic look possible of those who came before you.
"These technologies
complement one another, and we recommend that you'll both colorize and enhance your historical photos," the site explained.
Scroll down
to see some amazing results from people who have tried out the photo enhancer. Give it a go
here
, and
head here
to use the colorizing tool.
"It's nothing short of phenomenal!" The positive feedback is rolling in for the MyHeritage Photo Enhancer. Try it for yourself at https://t.co/JslsgqLNoQ. #photos #effects #history pic.twitter.com/6ZBCKT15Jm

— MyHeritage (@MyHeritage) June 15, 2020
Have you tried the new Photo Enhancer yet? Brings blurry faces into sharp focus! Try it and see: https://t.co/vI3AENlGRE pic.twitter.com/TW6itTYhKR

— MyHeritage (@MyHeritage) June 12, 2020
This is my husband's great grandparents, Marcel and Julia (Talbot) Balthazor, taken in 1886. It was enhanced and colorized on MyHeritage and is so beautiful now! pic.twitter.com/5kY3aSPPJc

— Lorelei Halfhide 👩‍💻🕵️‍♀️💜 (@LoriHalfhide) July 20, 2020
Completely amazing results!
Tried it on my maternal grandparents: pic.twitter.com/qCfcbtiZ4U

— Roger Johansson (@RogerAlsing) June 17, 2020
I am really loving this tool. Many of the pictures of my grandmother that I inherited are blurry. pic.twitter.com/ifq6QxGuJl

— Popper (@PoppertheCat) June 15, 2020
June 15, 2020
My great, great grandfather, John Cates, who died in 1916. Amazing enhancement!! My Dad was blown away when I sent it to him. pic.twitter.com/ShqvmYHwZ0

— ⒸⒶⓉⒺⓈ (@DoughyRamone) July 23, 2020
This is the only photo I have of this ancestor. What an improvement! pic.twitter.com/A1S8mK7qMQ

— Popper (@PoppertheCat) June 18, 2020
You've got photos, we've got a way to make them "pop" in one click. Try the new Photo Enhancer https://t.co/m3vQ5JQuq4 #photos #familyhistory pic.twitter.com/Sb4aoKFwjo

— MyHeritage (@MyHeritage) June 12, 2020
[via
Bored Panda
, images via various sources]
Receive interesting stories like this one in your inbox
Also check out these recent news