Don't miss the latest stories
Share this
Netflix Breaks Down Trans Clues In 'The Matrix' After Directors' Confirmation
By Thanussha Priyah, 07 Aug 2020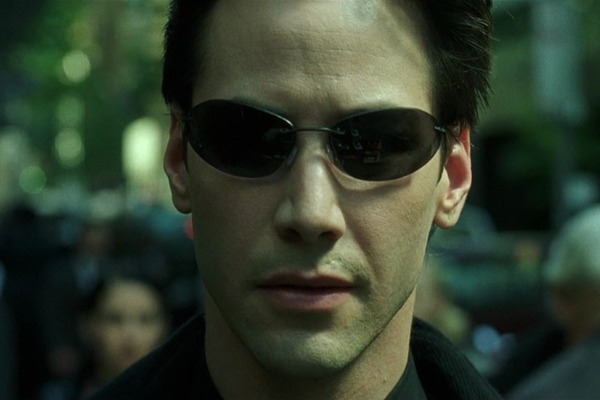 Image via IMDb
Earlier this week,
The Matrix
directors, sisters and trans women Lily and Lana Wachowski
confirmed
that the sci-fi film has always been seen as a trans allegory.
Lilly stated that
the film's foundation is about "the desire for transformation but it was all coming from a closeted point of view." With that being said, Netflix's Twitter account decided to break down some possible transgender themes found in
The Matrix
.
The thread starts
with a quote from writer Andrea Long Chu's book,
Females
: "Neo has dysphoria. The Matrix is the gender binary. The agents are transphobia."
One of the tweets
highlights how Neo picked a new name after dropping his old moniker as he transitioned from the identity he was given to the one he created for himself.
Of course, the choice
of picking the red pill and blue pill is an obvious hint as it gave him the option of seeing the world he was used to or seeing "the systems built to define and control his identity." However, it is also "an apt metaphor for hormone therapy."
"Lilly and Lana Wachowski
gave us one of the most influential, enduring, and celebrated films of all time," Netflix concluded the thread. "Through
The Matrix
, they gave trans people the possibility of a cinematic world without borders or boundaries. A world where anything is possible."
Read the full
thread
here
.
Lilly Wachowski recently looked back on the film and confirmed the long-discussed theory of THE MATRIX as an allegory for gender transition. "THE MATRIX was all about the desire for transformation, but it was all coming from a closeted point of view."https://t.co/JZZsKnviBB

— NetflixFilm (@NetflixFilm) August 6, 2020
The "splinter" in Neo's mind? That, for many trans folks, is a lot like the experience of being socialized as a gender that doesn't align with their true gender identity.

— NetflixFilm (@NetflixFilm) August 6, 2020
Critic @willow_catelyn writes about the significance of Neo rejecting an old name (ie his deadname) for a new one (his chosen name) in her thread about the film's legacy:https://t.co/HfvyOg54K8

— NetflixFilm (@NetflixFilm) August 6, 2020
And then there's the whole red pill, blue pill connection.

Not only is the pill literally Neo's gateway to seeing the world as it is and the systems built to define and control his identity, but it's also an apt metaphor for hormone therapy. pic.twitter.com/Bipr8p9gcr

— NetflixFilm (@NetflixFilm) August 6, 2020
There's also the character Switch (Belinda McClory), who was originally written as a trans masculine person. As Lilly Wachowski says, her and Lana's initial plan was for Switch to present as a man in the real world and a woman in The Matrix. pic.twitter.com/EBkJnN815N

— NetflixFilm (@NetflixFilm) August 6, 2020
Here's the real galaxy brain moment: the trans themes of THE MATRIX aren't only in the plot, but we could also look at the ways the film's groundbreaking effects offer a visual representation of a trans experience.

— NetflixFilm (@NetflixFilm) August 6, 2020
Look at bullet time: a technique to split time. Or as Keegan puts it, bullet time "gives the sensation of two temporalities at once… an effect resonant with the experience of gender transition and its multiple embodiments across time." pic.twitter.com/VjuAYWuLwP

— NetflixFilm (@NetflixFilm) August 6, 2020
Lilly and Lana Wachowski gave us one of the most influential, enduring, and celebrated films of all time. Through THE MATRIX, they gave trans people the possibility of a cinematic world without borders or boundaries. A world where anything is possible.

— NetflixFilm (@NetflixFilm) August 6, 2020
[via
Digital Spy
, cover image via
IMDb
]
Receive interesting stories like this one in your inbox
Also check out these recent news