Don't miss the latest stories
Share this
Google Terraforms Its Maps, Redesigning Them To Be More Colorful And Interesting
By Mikelle Leow, 19 Aug 2020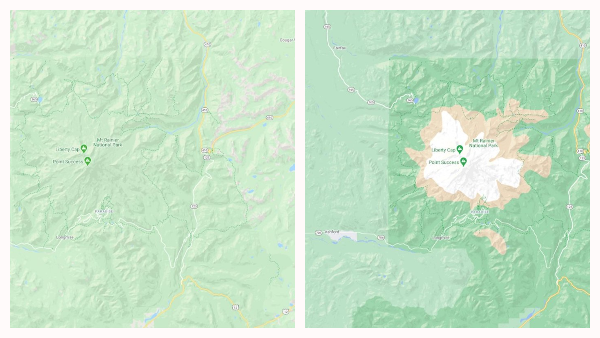 Image via Google
Google Maps
overhauled its logo
earlier this year to mark 15 years since its inception, but as a navigation app with 'Maps' in its name, it knew there were other graphics that vitally needed a change. Thus, on Tuesday, the app announced the redesign of its maps so that the visual aids become invaluable assets for travelers, as they should be.
The revamped maps
are more colorful, intricate and accurate. Google achieved this by applying a new color-mapping algorithmic method to its satellite imagery. After using computer vision to distinguish natural areas, particularly "arid, icy, forested, and mountainous regions," the company introduced new colors to these features. A dense forest, for instance, would be assigned with dark green, whereas "an area of patchy shrubs" would be given "a lighter shade of green."
By color-coding
natural features, Google says users will now be able to "easily distinguish tan, arid beaches and deserts from blue lakes, rivers, oceans and ravines," as well as visualize the lushness and greenness of vegetation or the presence of snow on mountaintops "at a glance."
The company says
the "natural features" view should appear as soon as you zoom out of a map.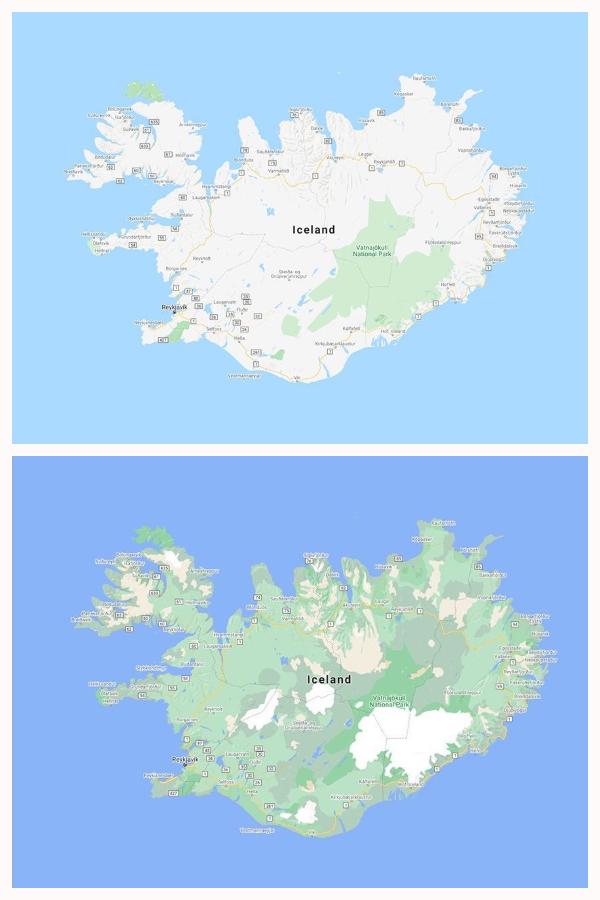 Image via Google
The maps above
depict "Iceland's rich landscape," which isn't so evident in the older design at the top. In the new map beneath it, however, you'll be able to instantly identify Iceland's largest ice cap, Vatnajökull, by the splash of white. Iceland's lush greenery is also made clear by the new sprigs of green throughout the map.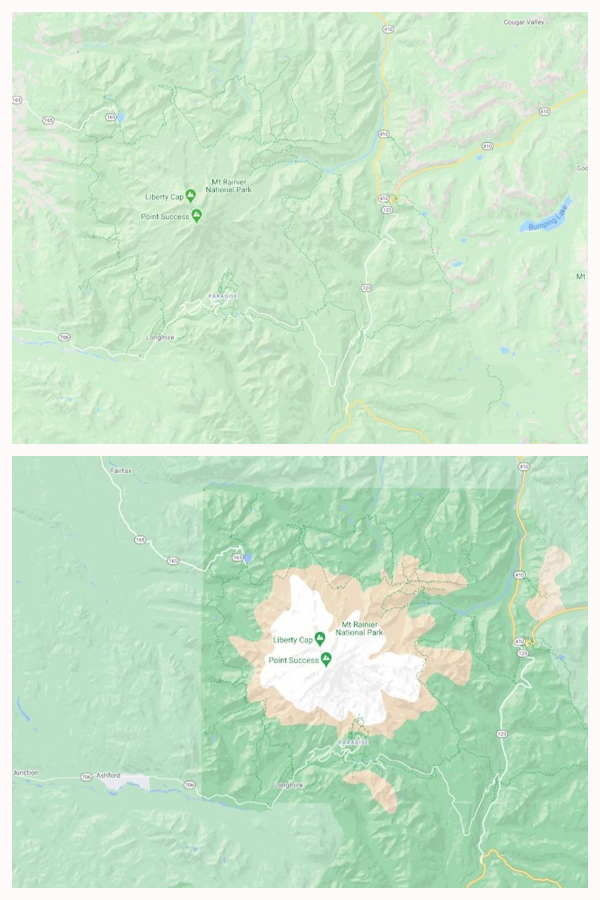 Image via Google
Here, you'll see
Google's old and new maps of Mt. Rainier National Park. It's not obvious in the former design at the top, but the area features mountainous ridges (marked in brown in the new map), a large snowcap (depicted in white), and an abundance of vegetation at the borders (dark green).
These details
might not mean much to people living far out in cities, but fret not, as Google Maps is bringing visual improvements to urban areas, too. It is currently upgrading street maps to reflect "the accurate shape and width of a road to scale," and is working to offer more information for sidewalks, crosswalks, and pedestrian islands so city-dwellers can travel between high-traffic areas more safely.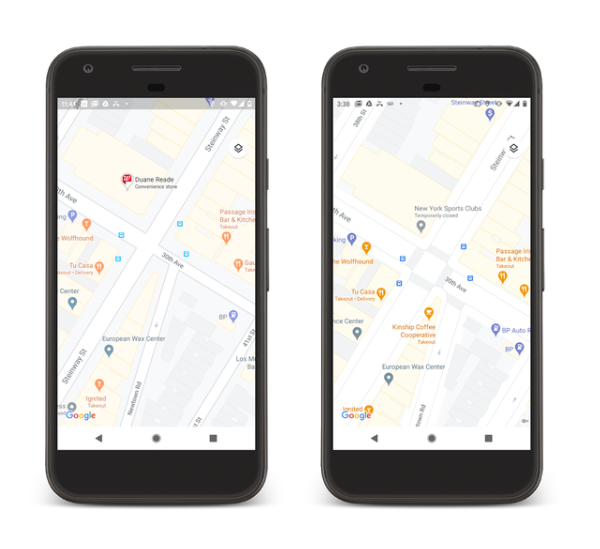 Image via Google
The city-specific changes
should first come to street maps for New York, London and San Francisco in the next few months, before reaching other cities.
The redesign
covers all 220 countries and territories with Google Maps support—equivalent to "18 billion [soccer] fields."
"This update is visible
no matter what area you're looking at—from the biggest metropolitan areas to small, rural towns," the company shares.
[via
Engadget
, images via
Google
]
Receive interesting stories like this one in your inbox
Also check out these recent news