Don't miss the latest stories
Share this
Adobe Approves Of This Real-Life 'Photoshop Mask' Mask & Its Protective 'Layer'
By Mikelle Leow, 27 Aug 2020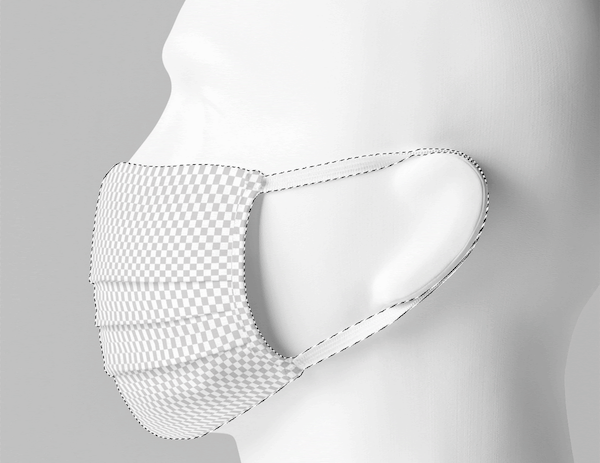 Image courtesy of Photoshop Mask Mask and featured with permission
Two designers,
Jose Miguel Ramirez
and
Michael Kleinman
, have taken the face mask and converted it into a symbol for design enthusiasts.
As a joke,
the creatives designed an amusing '
Photoshop Mask Mask
' inspired by the essential
Photoshop
tool. You can see it in the accompanying visuals—or not, since it's supposed to be transparent.
The two had made
the masks available in a limited count, and the garments were snapped up within 24 hours after renowned design and advertising Instagram accounts
@dong.draper
and
@makethelogobigger.psd
shared images of them on their stories.
All profits made
from the humorous masks were then donated to
Feeding America's COVID-19 Response Fund
, so when they sold out, the designers ended up making enough to afford 1,940 meals for families in need.
It turns out
this wouldn't be the Final-1-1 stage of the project. The mask yet again made its rounds after it captured the attention of the Adobe Creative Cloud and Photoshop teams on Twitter.
"We've heard
the best mask is one with many layers," Creative Cloud tweeted. And Photoshop wrote, "You know what to do, people."
Ramirez and Kleinman
have now decided to make more Photoshop Mask Masks available to meet this new demand, and have since
reopened preorders
ahead of a second run of production on 1 September. As usual, all proceeds will go to the nonprofit's COVID-19 Response Fund.
Despite its
empty background, the mask is constructed with a sublimated polyester outer layer and a soft, comfy microfiber lining, with elastic ear loops to lock this layer down.
It will also
help prevent respiratory droplets from escaping elsewhere. As the duo describe, "There's no magic wand for
COVID-19
, but you can help prevent its spread with a simple mask selection."
You can find
out more about the creative Photoshop Mask Mask
here
.
We've heard the best mask is one with many layers 😷 https://t.co/ZMAFn0qLih

— Adobe Creative Cloud (@creativecloud) August 25, 2020
You know what to do, people 😉 https://t.co/RtxbmCwY7e

— Adobe Photoshop (@Photoshop) August 25, 2020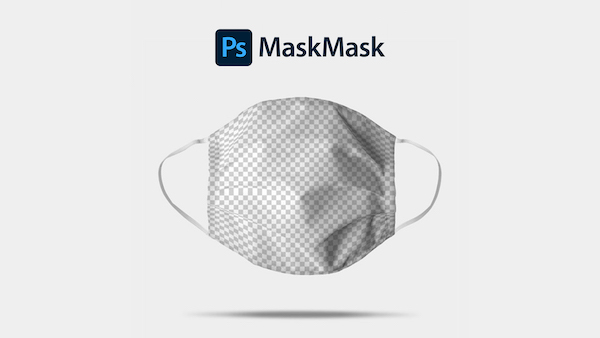 Image courtesy of Photoshop Mask Mask and featured with permission
Image courtesy of Photoshop Mask Mask and featured with permission
Image courtesy of Photoshop Mask Mask and featured with permission
[Images courtesy of
Photoshop Mask Mask
and featured with permission]
Receive interesting stories like this one in your inbox
Also check out these recent news