Don't miss the latest stories
Share this
Xbox Gets Applauded For Humorously Handling Massive Leak Like A Champ
By Mikelle Leow, 09 Sep 2020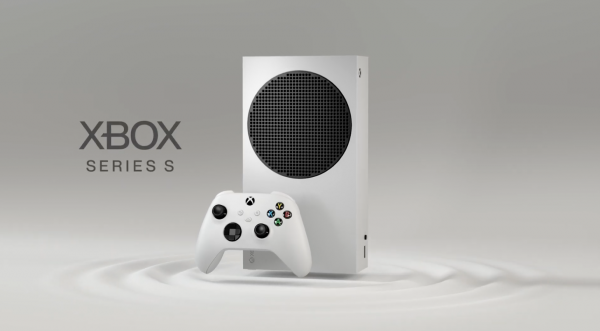 Image via Xbox
Product leaks
aren't uncommon in the tech world, but the ways they get addressed differ greatly from brand to brand. While most companies typically ignore them and leave customers guessing on the credibility of these sources, when faced with a hellfire hours before the launch of the Xbox Series S, Microsoft's Xbox team shrugged its shoulders and was essentially the living embodiment of the "
this is fine
" meme.
Mere hours before
Xbox would launch its smallest console yet, images of the gadget escaped online and got the attention of tech news sites all over. As documented by social analyst and Twitch senior creative strategist
Jack Appleby
in a Twitter thread, the update offered two major clues: the gaming console's design and price point.
A major, major @Xbox leak was handled masterfully on social in the middle of the night.

Let's look at how Xbox made several viral moments out of a bad day thanks to some memes, quick thinking, & a big company that's agile enough for fast approvals.

Thread 🧵 // pic.twitter.com/QBbeYs3pBJ

— Jack Appleby (@JuiceboxCA) September 8, 2020
Letting out
just a tinge of panic, Xbox responded two hours after the reports with a simple Awkward Look Monkey meme. There was no copy in its tweet, and the graphic was just enough to imply that the rumors were true.
Later on
at 3am ET (12am PT), Xbox prematurely confirmed speculations by sharing the name of the console, its price, and promotional imagery that matched the leaks. However, it maintained an air of mystery by refusing to reveal more. "Looking forward to sharing more!" the company tweeted. "Soon. Promise."
Knowing that
its inbox would be swarmed with questions about the upcoming product, Xbox followed up with a padlock emoji "so people just celebrate," Appleby inferred.
The company
officially launched the Xbox Series S at noon, and the slip ended up feeling more like a distant memory.
While its professionalism
has left many to wonder if the whole "leak" was orchestrated, there is also reason to believe that Microsoft was also caught offguard. The speculations, after all, surfaced late at night, which wouldn't be a good time for Xbox employees nor customers.
Some have also
suggested that this moment of panic allowed Xbox's social media representatives to react in the most authentic and delightful way possible.
It's hard to deny
that the Xbox social media team's got game.
2:07 am EST: XBOX'S QUICK MEME

The first @Xbox reaction came 2.5 hours later in the middle of the night: the Awkward Look Monkey meme. No copy. Just a hysterical head nod to the leak.

21,000+ RTs. 139,000+ likes.

You gotta love it. Before confirming, they earned viral lulz. pic.twitter.com/J1UopxtvF7

— Jack Appleby (@JuiceboxCA) September 8, 2020
3:13 am EST: XBOX CONFIRMS

Less than 4 hours after a huge leak, @Xbox confirms the name, design, and price point with a promo shot + copy that hits the leak. At 3 am. Props to Microsoft moving so quickly.

Love the special text to emphasize ˢᵐᵃˡˡᵉˢᵗ, a key sales point. https://t.co/tXNPnmzmLG

— Jack Appleby (@JuiceboxCA) September 8, 2020
3:13 AM EDT: MORE INFO SOON!

Whether an announcement is planned or rushed from leak, every social reply always asks more questions.@Xbox hitting the leak, promising info soon (better than saying nothing), & following w/ 🔓💚 is a good shot to stop Qs so people just celebrate. pic.twitter.com/WneE3bP0Qx

— Jack Appleby (@JuiceboxCA) September 8, 2020
12:34 pm EDT: PROPER REVEAL

You got the late night meme.
You got the even later confirmation.
Gotta do the big, sexy CG video.

At a much more reasonable hour today, @Xbox tweeted the below. Your more standard reveals always necessary still. Dig the emojis for features. https://t.co/TMN8kHCaaM

— Jack Appleby (@JuiceboxCA) September 8, 2020
[via
Jack Appleby
, cover image via
Xbox
]
Receive interesting stories like this one in your inbox
Also check out these recent news