Don't miss the latest stories
Share this
Mercedes-Benz Shows Off Futuristic 'Avatar'-Inspired Car Concept On The Road
By Mikelle Leow, 29 Sep 2020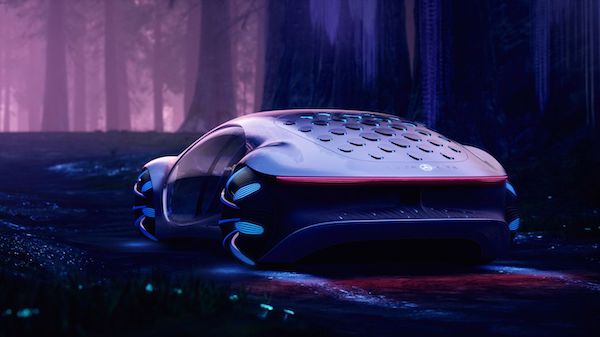 Image via Mercedes-Benz
James Cameron's
world of Pandora flashes before your eyes in Mercedes-Benz's latest electric car concept, the
Vision AVTR
, which drives without a steering wheel and sports reptile-like scales.
The vehicle,
a collaboration between Mercedes and makers of
Avatar
, recently took to the road after first being shown off at the CES 2020 convention in Las Vegas in January.
Its lifeblood:
a "completely new interaction between human, machine and nature." To do this, Mercedes replaced core functions of a car, like the conventional steering wheel and menu interface, by introducing biometric connections with a redefined control unit maneuvered by the hand.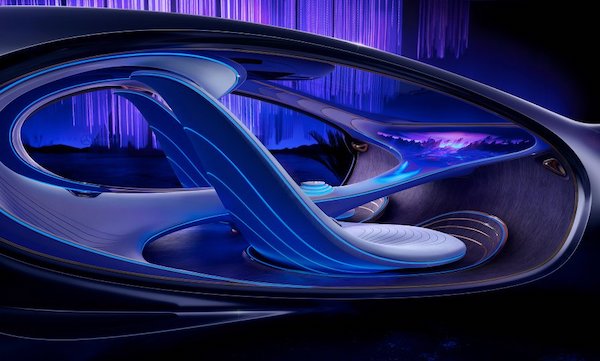 Image via Mercedes-Benz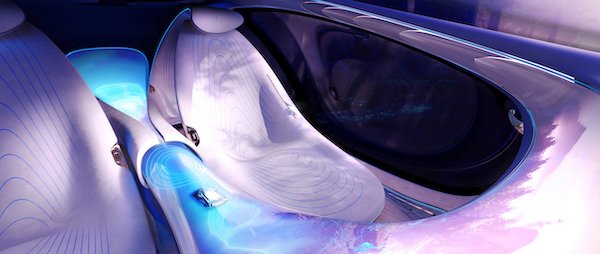 Image via Mercedes-Benz
When the hand
is placed on the multifunctional control unit, inspired by the films' Tree of Souls, the car's interior "comes to life," creating a haptic response that mimics the driver's heartbeat.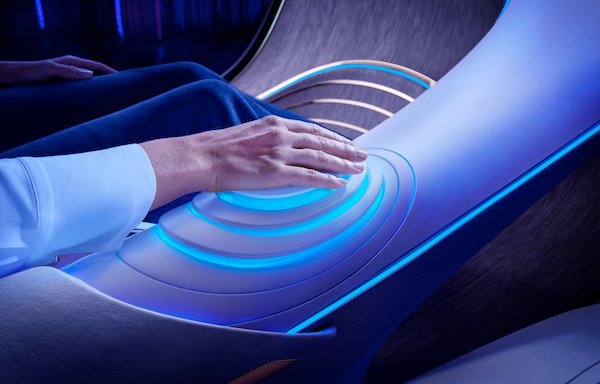 Image via Mercedes-Benz
When lifting
the hand from the control area, a menu selection is cast onto the palm, allowing the driver or passenger to access various features.
While the above features
might stay as a dream for now, Mercedes hopes to apply some of the Vision AVTR's concepts into the real world. Take, for example, the special all-wheel drive that allows each wheel to move independently and in different directions, making diagonal "crab movements" possible.
On the Vision AVTR,
this feature will make the car look more reptilian, but it will add real powertrain functionalities on the road when Mercedes finally rolls it out on the upcoming GMC Hummer EV.
The Vision AVTR
also embodies the Mercedes team's aspirations of running high on innovation while remaining emissions-free. Its battery is depicted to be powerful and compact, allowing for 350 kilowatts of power, 110-kilowatt hours, and an electric range of over 700 kilometers (435 miles).
The battery is produced
from graphene-based organic cell chemistry to eliminate the use of "rare, toxic and expensive earths such as metals." The company also envisions that, with its material makeup, the battery is 100-percent recyclable and compostable.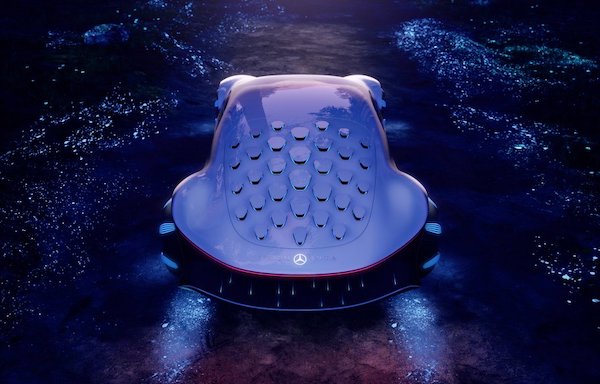 Image via Mercedes-Benz
Apart from
giving off a unique aesthetic, the 33 reptile-like "bionic flaps" on the rear of the car provide aerodynamics, and serve as solar plates which drive down energy requirements of conventional sensors, chips, and more, to just a few watts.
The scale-like plates
are also designed to communicate on the road, being able to move in multiple directions to let others know when the vehicle is accelerating, braking, or about to turn.
The car's seats
are created with non-slip, color-changing vegan leather by fabric producer DINAMICA, the first and only microfiber brand promising sustainability from production to completion.
See this beautiful
creature in action by catching the demo below.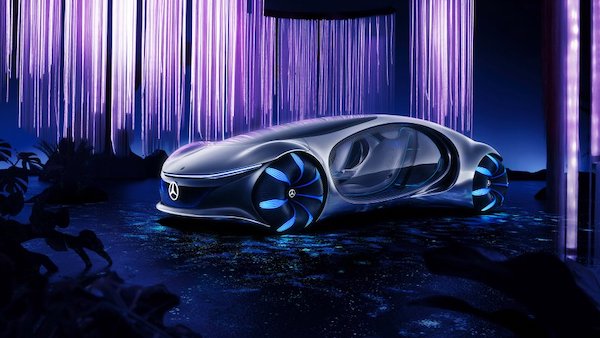 Image via Mercedes-Benz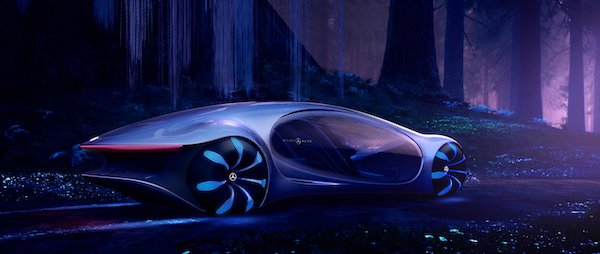 Image via Mercedes-Benz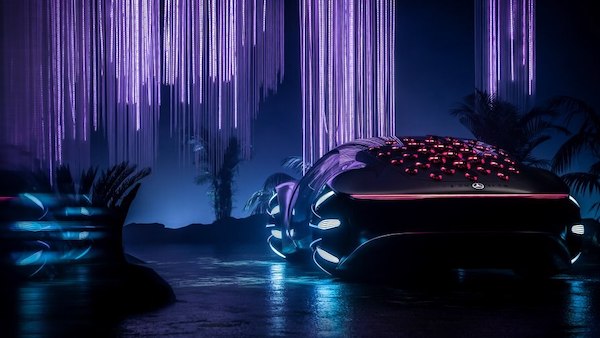 Image via Mercedes-Benz
[via
Business Insider
, video and images via
Mercedes-Benz
]
Receive interesting stories like this one in your inbox
Also check out these recent news