Don't miss the latest stories
Share this
Demi Lovato Reveals That Overcoming Eating Disorder Gave Her The Body She Wanted
By Izza Sofia, 14 Oct 2020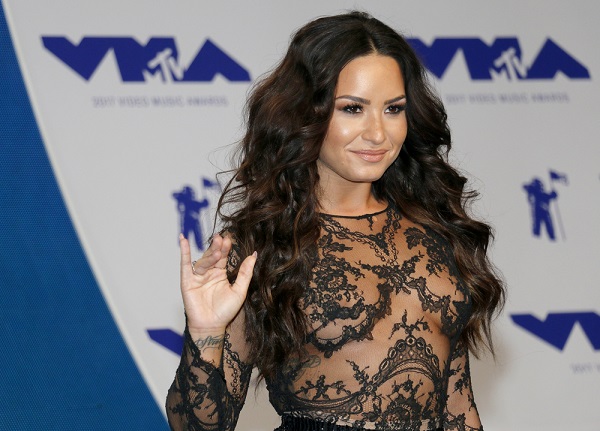 Image via Tinseltown / Shutterstock.com
Demi Lovato proudly
flaunted the boobs she "always wanted" after recovering from her eating disorder.
On Twitter,
the singer shared a mirror selfie, where she posed in a nude bodysuit and white tracksuit bottoms. She opened up about how eating what she wanted has led to positive changes to her body image, further describing that her chest was "all me" and completely natural without any "push-up bra or boob job."
In the caption,
she penned, "Fun fact: I never had boobs until I started eating what I wanted. My whole life I hated my small tittaayyys and then when I finally let go of my eating issues, I got the boobs I wanted."
She told fans
that "our bodies will do what they are supposed to when we let go of trying to control what it does for us." She also invited her fans to share similar experiences related to coming to terms with food and their bodies. Read some of the responses below.
I'LL BE OKAY WITH THAT AS WELL! But let this be a lesson y'all.. our bodies will do what they are SUPPOSED to when we let go of trying to control what it does for us. Oh the irony💞Did you have a similar experience when making peace with your eating issues?? I'd love to hear!

— Demi Lovato (@ddlovato) October 9, 2020
And to be honest Dem, it helped having a role model like you that always brings up body acceptance and not just body positivity. It helps having someone to look up to that reminds me that I'm a 10/10 and to never forget it. Thank you for that @ddlovato you helped me overcome that

— Mac Maher (@CrackedMac) October 9, 2020
i had so much trouble losing weight when i was obsessing every day, and i asked myself, how can i still be so heavy when i spend so many days eating nothing? then i started eating the appropriate amount of calories and BAM, i got my dream body!

— Call Me Crazy 🧹 (@GabbieHanna) October 9, 2020
in fact, sometimes it is difficult to love each other for being "brunette", for being "fat", for being "skinny", for being "ugly". but what we do not realize is that we are beautiful and wonderful beings. There is always a light at the end of the tunnel. Love a lot 💓

— . (@littlequeenxa_) October 9, 2020
and you are so valid Jessie 🥺 I am so proud of you queen!!

— ¹ᴰAdri loves you-KARLSSS DAY!!!! (@InfinityAngel18) October 10, 2020
[via
Pop Culture
, cover image via
Tinseltown / Shutterstock.com
]
Receive interesting stories like this one in your inbox
Also check out these recent news