Don't miss the latest stories
Share this
Nike Shines Light On Bullying & Racism That Foreign Students Face In Japan
By Izza Sofia, 02 Dec 2020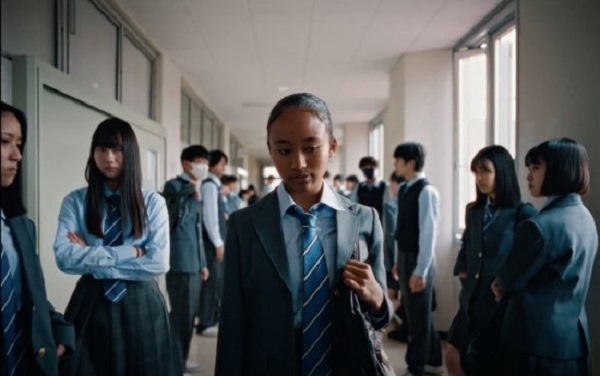 Image via Nike Japan
Nike Japan
has released an advertisement that highlights racial discrimination in the country.
The commercial,
titled
Ugokashitsuzukeru. Jibun wo. Shorai wo. The future isn't waiting
, features stories based on the "real-life experiences of athletes." The clip showcases three girls of Japanese, Korean and a Black-Japanese backgrounds overcoming daily struggles and conflicts to move their future through sports.
The video delves
into being different and standing out in a society that believes in "blending in."
The Japanese girl
is being bullied in school and struggles to meet her parents' expectations. "Am I good enough?" she questions herself.
The Black-Japanese girl
struggles to blend in among the other kids in school. "Am I normal enough?" she asks herself, as she is ostracized for her looks, hair and skin. She then looks through a video of
Naomi Osaka
, who shares the same heritage as her, on her phone.
One of the comments
often posed to Osaka is, "So are you American or Japanese?" something that she relates to, as well.
The Korean girl,
who is a transfer student in Japan, is seen scrolling through her phone. She looks up the "zainichi problem" she is currently facing in the country. "Zainichi," which means "foreign resident in Japan," is a term often used to describe Korean migrants.
Because Japanese-Korean
relations are still tense and hostile, she often gets stares on the street. "Maybe I should stand out a little less," she says.
In the end,
all the girls break through their walls of insecurities and fears after realizing they do not have to deal with the noise.
Nike's spot highlights
the issues of bullying and racism in Japan, and how society can be better by recognizing the issue and putting a stop to it.
[via
SoraNews24
, cover image via
Nike Japan
]
Receive interesting stories like this one in your inbox
Also check out these recent news