Don't miss the latest stories
Share this
Apple To Move Forward With Building 'Next Level' Self-Driving Cars By 2024
By Mikelle Leow, 22 Dec 2020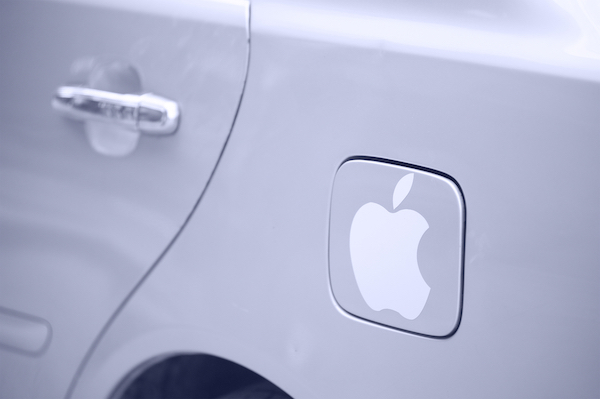 Conceptual image of an Apple-branded car. Image via withGod / Shutterstock.com
One day,
you won't just be carrying an Apple product, but it might also carry you. The Cupertino tech colossus is reportedly on course with plans to build an autonomous car with first-of-its-kind battery technology, and hopes to make it available by 2024.
Reuters first got word
that Apple is proceeding with the initiative, called 'Project Titan', despite a rocky start since deciding to fully design its own vehicle in 2014. Apple has since gained enough resources to be ready to make vehicles for consumers, according to "two people familiar with the effort" that
Reuters
spoke to.
Most noteworthy about
the automotive technology is a new kind of battery designed to "radically" cut battery costs and amp up range, another source told the news outlet. The person described the battery as "next level" and expects reactions to be akin to "the first time you saw the iPhone."
The battery will
purportedly have a "monocell" design that "bulks up" singular battery cells, according to the publication. Apple also intends to cut down on "pouches and modules that hold battery materials" in the battery pack, thus freeing up space and allowing more active material to be present for a longer range.
The company is
also apparently exploring lithium iron phosphate for the chemistry of the battery, as it is relatively safer and less prone to overheating.
In addition,
the car could be installed with "multiple" LiDAR sensors to provide 3D views of the surrounding road and scan various distances.
No names were
spilled about who will help build the car. However,
Reuters
shared that there's a chance Apple will engage a manufacturing partner to assemble the vehicle.
There's also
a possibility that Apple will eventually scale down and work on an autonomous driving system instead of a full-fledged car. Keep in mind that this product isn't a smartphone, which Apple has had years of experience building. Tesla itself only turned its first quarterly profit
after 10 years
.
While Apple hopes
to have the technology up and kicking in 2024,
Reuters
' sources suggested that the persistent
COVID-19
pandemic could push this deadline beyond 2025.
Image via Apple Hub
[via
Reuters
, cover image via
withGod / Shutterstock.com
]
Receive interesting stories like this one in your inbox
Also check out these recent news