Don't miss the latest stories
Share this
How Gift Wrapping Paper Is Made From Scratch Is So Satisfying To Watch
By Thanussha Priyah, 24 Dec 2020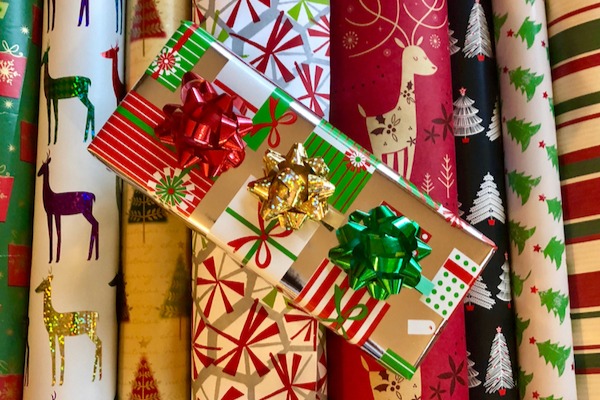 Image via Shutterstock
Now that Christmas
is around the corner, you might be looking forward to the gift-giving tradition. Though you might be aware of how much time it takes to shop for presents and wrap them, have you ever thought about the time spent on making vibrant wrapping paper?
YouTube channel How It's Made
has a video showing you how exactly festive gift wrap is created from scratch.
It starts with
a designer coming up with the artwork for the sheet, and then it goes into the graphic department to present the final print images for the paper.
The production team
has to then engrave the designs into copper cylinders. Before getting the machine started, one of the workers will use a microscope to look for flaws in the engraved design.
Once that is
checked, the copper cylinder will be washed in chromium to achieve the galvanization process, which helps to bring out the details in the designs and prevents the artworks from wearing out over time.
The sleek sheets
are often made from the same type of paper used for magazines and newspapers. Notice how wrapping paper is often colorful? Well, it takes a lot to get those different shades and tones. The workers wwillould have to pour in buckets of different colors for each copper cylinder to achieve a consistent print.
Finally, the company
runs control and quality checks before starting the print run. There is even a camera that takes photos of the designs to make sure the alignments of the artworks are consistent for each print session.
At the end,
the production company will yield around nine kilometers (5.6 miles) of wrapping paper, which will then be cut into two-meter (six-foot) sheets. That covers about three and a half presents.
The snipped sheets
will be then rolled and packaged in plastic sheets with heat. Now, the wrapping paper rolls will be sent to the packaging department to distribute the product to the public for sale.
The factory can
produce around 3,600 wrapping paper rolls per hour, and even print older designs, so you will never run out of choices in the stores.
Watch the process
from start to end below.
[via
Core77
, cover image via
Shutterstock
]
Receive interesting stories like this one in your inbox
Also check out these recent news