Don't miss the latest stories
Share this
Apple Owners Are Making Creative Use Of iPhone Boxes Instead Of Wasting Space
By Mikelle Leow, 05 Jan 2021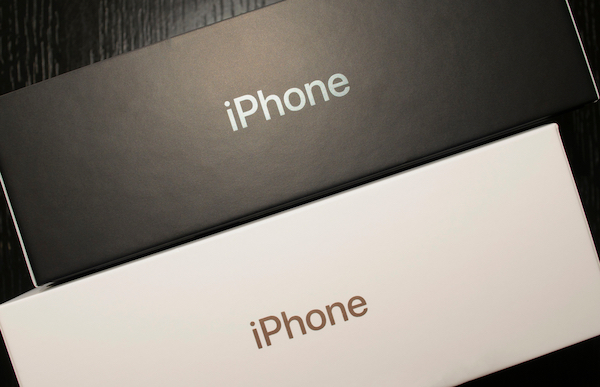 Image via ViktoriyaFivko / Shutterstock.com
If you've been
purchasing Apple products from time to time, or any gadget for the matter, you might be unsure of what to do with their packaging. The boxes are too pretty and high-quality to throw away, but there's seemingly little use for them after the products have been removed from them.
Luckily for
a tweet gone viral, social media users have offered some suggestions on how you can put your pile of empty iPhone boxes to good use. "I don't know who needs to hear this," actor and writer @Bisserat wrote. "But throw away that box your iPhone came in. You don't need it. You will never need it."
The sting of
discarding the packaging has certainly inspired some Apple product owners to think out of the box, no pun intended, so they've shared some unique ways they've been stretching the use of their iPhone boxes.
Apart from
transforming the boxes into storage units, some even converted Apple's sturdy packaging into burials for small animals.
Tech YouTuber
MKHBD
pointed out
that it'd be wiser to keep your iPhone box, as it displays the smartphone's serial number and IMEI, allowing you to get a higher price should you decide to resell your device.
If you've been
hoarding these for awhile, consider repurposing your tech boxes instead of letting them just take up space in your home.
Ummm....exsqueeze me? You can totally repurpose old tech boxes. They're perfect for drawer dividers because they're thick and durable. Reduce, reuse, and recycle! pic.twitter.com/cHXTdvtJMx

— Josh Krueger (@jshkrueger) January 4, 2021
I used it to bury a small bird who crashed into my window last October. I added cushioning. We held a small funeral. Rip sweet bird pic.twitter.com/8eIgEE0J3e

— سلمى (@selmashutup) January 4, 2021
Throwaway my iPhone box? BET https://t.co/9w4m10qN3P pic.twitter.com/byxbpKGrr2

— STIIIZY (@stiiizy) January 4, 2021
If anyone wants an eco-friendly solution, reuse them as drawer organizers for your desks and stuff so that you don't need to go to Target to buy a plastic one

A bit messy but I even use my Warby Parker boxes. https://t.co/oo5ahMHJQt pic.twitter.com/utwD7qnL8I

— jemma (@_jemmadilemma) January 4, 2021
I built a joystick controller into an iPhone box! The arcade stick and buttons are from @adafruit. It's currently set up as an #atari compatible #joystick, but I might wire it differently to use with emulators on #raspberrypi. #DIY #commodore64 #retrogaming pic.twitter.com/HaatApgInt

— Greg Does Things (@gregdoesthings) January 4, 2021
Not necessarily true. I used my iPhone's box as a coffin for my son's hermit crab when we buried him in the yard. A fine resting place for a tiny crustacean.

— Huey Lewis & the Fake News (@goganbunch) January 3, 2021
Idk why this trending but ok here's the case for keeping that iPhone box

You get way more when you need to resell the phone and have the original box

Your serial number and IMEI are on the box

The new box with no charger is tiny anyway#TeamKeepTheBox 🤓 https://t.co/OV2xe9z1kS

— Marques Brownlee (@MKBHD) January 4, 2021
No way, they're sturdy and the right length for storing business cards. I have 3 on my desk, one with cards, one with batteries and one with change. Frankly reusing things that other folks call trash is highly ethical, and telling folks to throw useful things away is sinful.

— Nesdon Booth (@Nesdon) January 3, 2021
[via
CNN Business
, cover image via
ViktoriyaFivko / Shutterstock.com
]
Receive interesting stories like this one in your inbox
Also check out these recent news