Don't miss the latest stories
Share this
Paris Is Transforming Champs-Élysées Into A €250M 'Extraordinary Garden'
By Mikelle Leow, 12 Jan 2021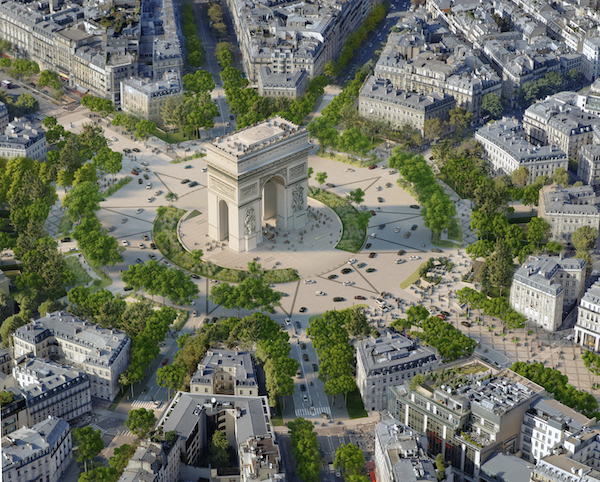 A concept of the new Champs-Élysées by architectural firm PCA-Stream. Image via PCA-Stream
Paris has its eyes
on the prestigious Champs-Élysées as part of a transformative project to revive the city's glory.
The city's mayor
Anne Hidalgo has given the go-ahead for a €250 million (US$304 million) makeover to turn the 1.2-mile stretch into "an extraordinary garden." Paris will go with architectural firm
PCA-Stream
's vision to build a "sustainable, desirable and inclusive" space where nature thrives and the area's possibilities are stretched, all while minimizing the impact of urban mobilities.
However, the overhaul
will not be ready by the 2024 Summer Olympics,
The Guardian
notes. Instead, the city has scheduled, as part of a "before and after 2024" plan, for the new Champs-Élysées to be ready by 2030.
Champs-Élysées,
first designed by Louis XIV the Sun King's gardener André Le Nôtre and originally called Grand Cours, got its current name in 1709 in reference to the mythical Elysian paradise of Greece. The promenade had transformed into a hotspot for walks and picnics by the end of the century, according to the
Guardian
.
Unfortunately, its sheen
has faded over the past decades. While it thrived as a tourist landmark with its luxury shops and posh cafés during the pre-COVID era, locals had long abandoned the stretch.
"It's often called
the world's most beautiful avenue, but those of us who work here every day are not at all sure about that…" described Jean-Noël Reinhardt, president of the Champs-Élysées committee. "To French people, it's looking worn out."
Research on
the area's pedestrian traffic by the architectural company confirms this. In 2020, it revealed that 68 percent of pedestrians strolling along the avenue were tourists, with over 85 percent of this group hailing from abroad. "Parisians now only amount to five percent of these pedestrians," PCA-Stream shared.
"The gardens
and the port of the Champs-Élysées, which are nowadays all but forgotten by Parisians, have extraordinary potential for new green spaces and to offer a place of experience and contemplation," the architecture firm pointed out.
Architect Philippe Chiambaretta
of PCA-Stream regrettably observed that the Champs-Élysées had been reduced to a mass of "pollution, the place of the car, tourism and consumerism," a culmination of problems plaguing cities.
With the revival
of the Champs-Élysées, the committee hopes to replace some roads and turn them into pedestrian and green spaces. Vehicle zones will be cut down by half, and tunnels of trees will be installed to boost air quality.
Before this,
Paris hopes to redesign the Place de la Concorde and build an "extraordinary park" around the Eiffel Tower ahead of the Olympics.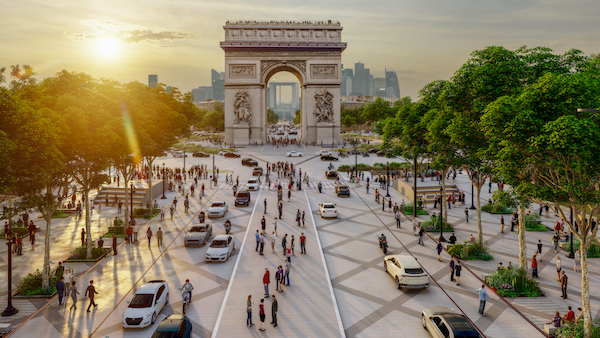 A concept of the new Champs-Élysées by architectural firm PCA-Stream. Image via PCA-Stream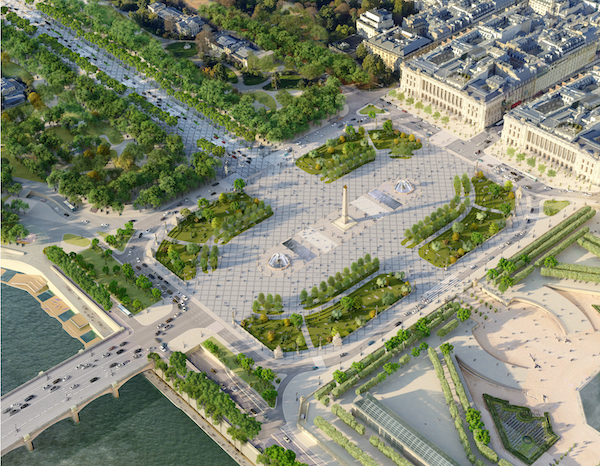 A concept of the new Champs-Élysées by architectural firm PCA-Stream. Image via PCA-Stream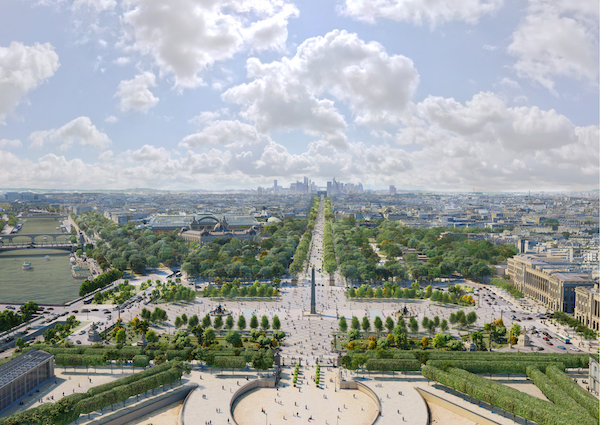 A concept of the new Champs-Élysées by architectural firm PCA-Stream. Image via PCA-Stream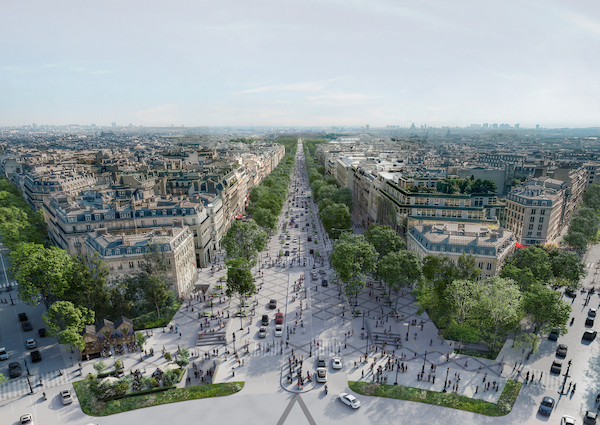 A concept of the new Champs-Élysées by architectural firm PCA-Stream. Image via PCA-Stream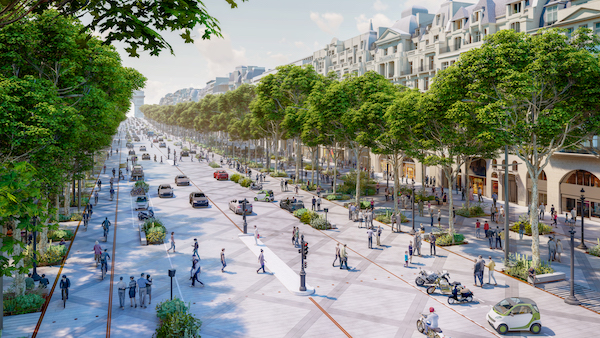 A concept of the new Champs-Élysées by architectural firm PCA-Stream. Image via PCA-Stream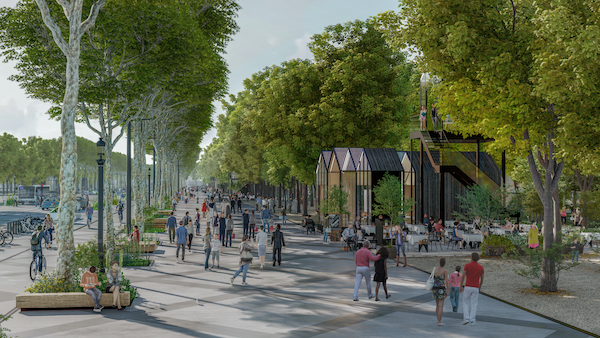 A concept of the new Champs-Élysées by architectural firm PCA-Stream. Image via PCA-Stream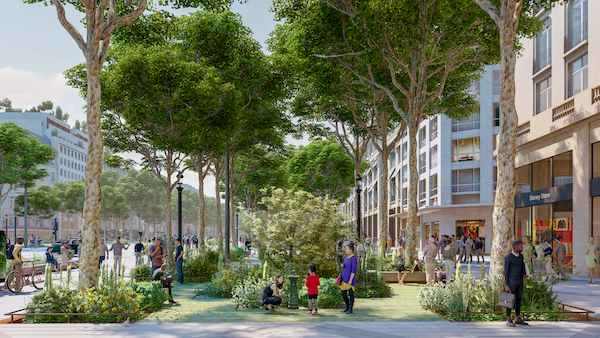 A concept of the new Champs-Élysées by architectural firm PCA-Stream. Image via PCA-Stream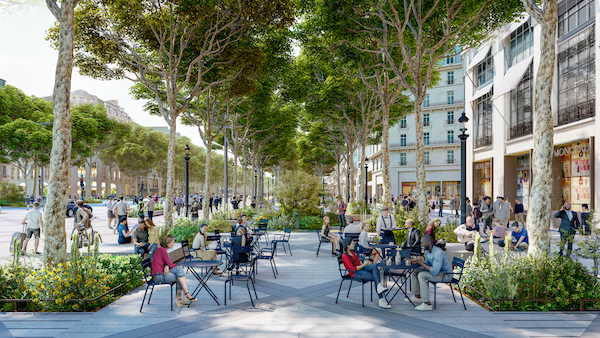 A concept of the new Champs-Élysées by architectural firm PCA-Stream. Image via PCA-Stream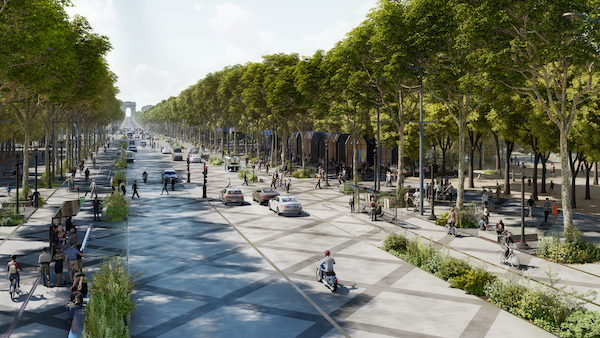 A concept of the new Champs-Élysées by architectural firm PCA-Stream. Image via PCA-Stream
[via
The Guardian
, video and images via
PCA-Stream
]
Receive interesting stories like this one in your inbox
Also check out these recent news