Don't miss the latest stories
Share this
Beauty Ad Of Woman Getting Stalked Sparks Outrage For Victim-Blaming
By Izza Sofia, 13 Jan 2021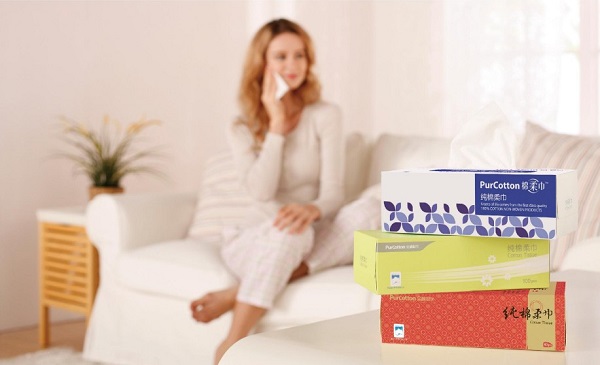 Image via Purcotton
An advertisement
for makeup removal wipes in China has been pulled from the internet after receiving fierce backlash from social media users.
The spot by Chinese
brand Purcotton features a woman walking down a dimly-lit street at night when a man with a mask starts following her.
Afraid that she
might be attacked, she immediately takes out a pack of Purcotton wipes and removes her makeup. The scene then shows the man tapping the woman on her shoulder. However, the woman is transformed into a man and is able to escape from the stalker.
The advertisement
has triggered many responses from social media users, who are calling it "wrong" and "disgusting."
"You use what
scares women the most for an advertisement, which is beyond comprehension and unacceptable," a Weibo user weighed in.
Purcotton initially defended
the clip, stating that it was a creative way to show the product's "cleaning function." However, after the heavy criticism and calls for boycott, it removed the video from its social media accounts and apologized,
CNN
reported.
"We have set
up a team to hold people to account for the problem and, in the meantime, we will improve content production and the review process to prevent similar incidents from happening again," the company said.
Has anyone seen the Purcotton makeup wipe ad from China? It shows a woman walking down the block, about to be attacked. She wipes off her make up & when the rapist turns her around, he's scared off by her natural look. WTF? 🤦🏻‍♀️

— chelsey mary ∞ (@chelseymary) January 13, 2021
(Summary of new Purcotton Ad, video in link)
Ladies, are you worried about being raped? Use Purcotton makeup remover and that pesky rapist will run screaming, cause you are hideous without makeup and no man would want you.
Rape culture in #China, #women https://t.co/ScPrJeWf6Q pic.twitter.com/4NSj7ZkSa9

— The Xing Tian 刑天 (@TheXingtian) January 8, 2021
WHAT class of a moron thought up that campaign!?!
I wear very little makeup, so at least I have the reassurance that I repulse decent lads who otherwise might be led astray...

China: Make-up wipes ad pulled over victim-blaming claims https://t.co/3UGljBOsTZ

— Beatrice Caball (@BeaCaball) January 12, 2021
[via
B&T
, cover image via
Purcotton
]
Receive interesting stories like this one in your inbox
Also check out these recent news