Don't miss the latest stories
Share this
This 'Touchless' Button Could Be A Gamechanger For COVID-Proof Everyday Design
By Mikelle Leow, 22 Jan 2021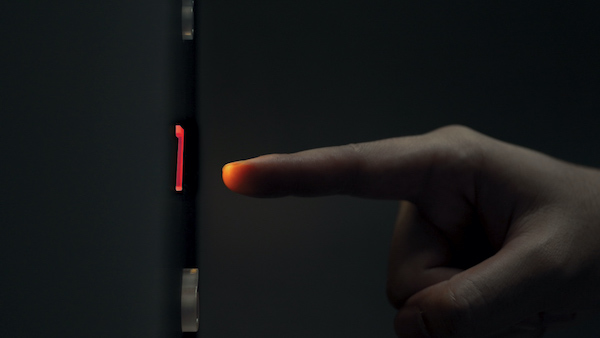 Image by STUCK Design and featured with permission
People's innate urge
to press a button, especially when they're told not to, could be driven by a curiosity about what will unfold before their eyes as a result of their own actions. Perhaps this is why many haven't yet gotten used to the contactless solutions developed in response to
COVID-19
.
Since the dawn
of the global coronavirus crisis, Singapore-based multidisciplinary studio
STUCK Design
has been looking for innovative, accessible ways to overcome constrictions brought about by the virus. Some of them were covered by
DesignTAXI
, and they include a
mask sterilizer
you can prepare with food storage containers as well as striking communicative door hangers.
The latest design
in the agency's ongoing project to advance life in a COVID era is
Kinetic Touchless
, its proposed interaction for touchless elevator buttons.
Image by STUCK Design and featured with permission
Unlike the usual
contactless interactions, which use static sensors that trigger lights or buzzers as feedback,
Kinetic Touchless
uses motion to indicate response, bringing back the familiarity of the push button without the risk that comes with direct contact.
With your finger
hovering a button, the
Kinetic Touchless
button replicates the tactile pushing motion by sinking inwards and pushing back out.
Image by STUCK Design and featured with permission
"In doing so,
Kinetic Touchless
capitalizes on the flexibility of contactless interactions while maintaining the tactility of contact interactions," STUCK Design explains in a statement shared with
DesignTAXI
.
Beyond push buttons,
the firm hopes to explore the
Kinetic Touchless
concept with other everyday gestures, like pulling and sliding.
"By going beyond
the expected feedback of light and sound,
Kinetic Touchless
provides a surprisingly delightful and yet newly familiar way to interact with contactless technology," the studio details.
[via
STUCK Design
, images featured with permission]
Receive interesting stories like this one in your inbox
Also check out these recent news