Don't miss the latest stories
Share this
Ancient Egyptian Painter's 3,400-Year-Old Palette Still Has Its Colors Intact
By Mikelle Leow, 25 Jan 2021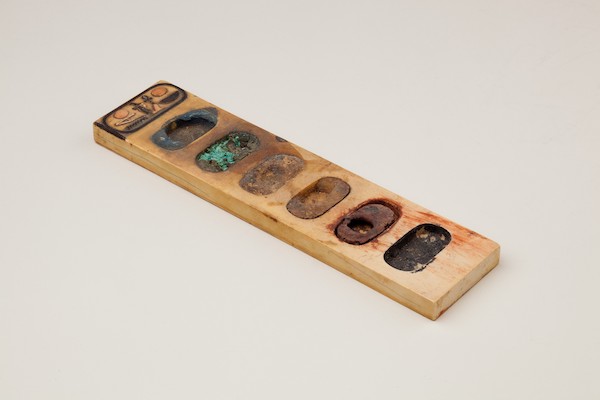 Image via Metropolitan Museum of Art (public domain)
Will your watercolors
be able to withstand millenniums?
A painting palette
owned by Amenemopet, vizier to patron of the arts Pharaoh Amenhotep III, still has some of its pigments. The vibrant piece of history, dating back to 1390 to 1352 BC, is now adding a pop of color to the Egyptian wing of the Metropolitan Museum of Art in New York City,
My Modern Met
reports.
The palette
was carved out of a single piece of ivory, and is engraved with the writing "beloved of Re" in homage to the sun god worshipped by Amenhotep III and his son Akhenaton.
In the Metropolitan's
Life along the Nile, Three Egyptians of Ancient Thebes
book, via
Open Culture
, curator Catharine H. Roehrig explained that the palette was filled with "the six basic colors of the Egyptian palette," along with a reddish brown and a dangerous arsenic-laced orange.
Above adding to
aesthetic value, each hue was also symbolic,
Ancient Egypt Online
's Jenny Hill shared. The ancient Egyptian word for green, wadj, translates to mean "to flourish" or "to be healthy" and represents new life. Red was deemed a powerful, and oftentimes angry, color due to its appearance in blood, most especially that of the god Isis. Blue was synonymous with the heavens, yellow denoted eternality and gold, white represented purity, and black symbolized death and the afterlife.
The ancient Egyptian
name for color, iwn, also means "disposition," "character," "complexion" or "nature," so you could say the people were fully into color symbolism.
Roehrig shared
that painters would bring more variety in their colors by controlling how lightly or heavily the pigments were placed in their art. They also added white or black to their paintings to create shades or highlights.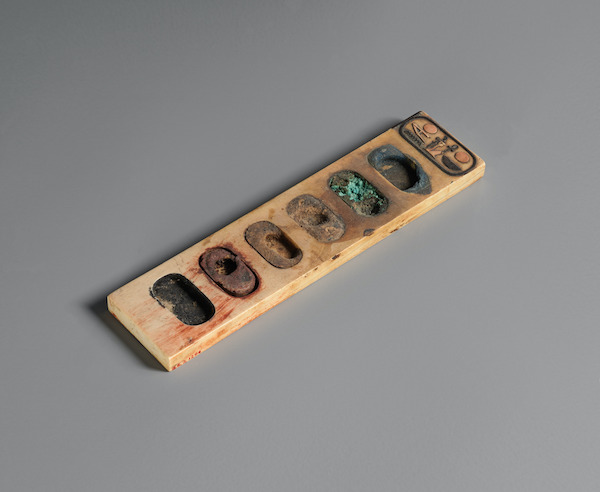 Image via Metropolitan Museum of Art (public domain)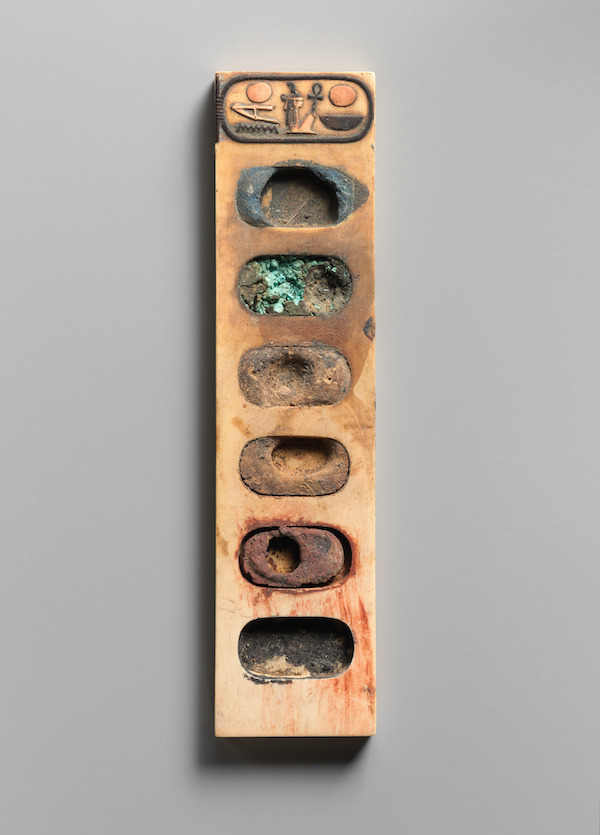 Image via Metropolitan Museum of Art (public domain)
[via
Open Culture
and
My Modern Met
, images via
Metropolitan Museum of Art
(public domain)]
Receive interesting stories like this one in your inbox
Also check out these recent news