Don't miss the latest stories
Share this
Disneyland Is Redesigning Infamous Jungle Cruise To Be Free Of Racist Overtones
By Mikelle Leow, 27 Jan 2021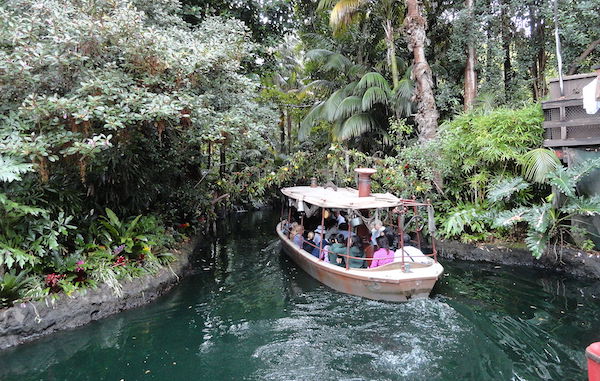 Image by Boris Dzhingarov / Flickr via Wikimedia Commons (CC BY 2.0, cropped)
In the Jungle Cruise,
the mighty Jungle Cruise, park-goers had for years
railed against
its insensitive messaging about Indigenous people. All this time, Disneyland had stayed mum, but it is finally stepping up to overhaul the long-sailing attraction so that it is free of such negative portrayals.
The ride,
one of the few remaining to have been supervised by Walt Disney, was once an educational vessel based on Disney's nature documentaries and 1951's
The African Queen
,
Los Angeles Magazine
noted.
However, over time,
the theme park introduced a flurry of gags that would be considered unacceptable today. These include a "war party" and a dark-complexioned 'Trader Sam' figure who would goad tourists into trading "two of his heads for one of yours."
Now, the company
has announced that the Jungle Cruise will receive a makeover that is much more inclusive.
"As Imagineers,
it is our responsibility to ensure experiences we create and stories we share reflect the voices and perspectives of the world around us," Disney creative development and inclusion strategies executive Carmen Smith told the
Los Angeles Times
.
In place
of depictions of attackers and cannibals, Disneyland will shift its focus to tourists who have gotten in some bad luck with animals of the jungle.
Disney confirmed
that it will change up the "trapped safari" scene, which currently shows a white man hiding in a tree as a rhinoceros awaits on the ground, as well as Aborigines staying discreet on one of the trunks. The new version will replace the group with forlorn tourists from an earlier river cruise.
There will also be
an abandoned Jungle Cruise boat with chimpanzees as its new occupants.
"When we consider
making changes to a classic attraction, we focus on ways to 'plus' the experience," shared Chris Beatty, creative executive at Walt Disney Imagineering.
It is worth noting,
though, that the decision to revamp isn't inspired by the upcoming
Jungle Cruise
film starring Dwayne Johnson and Emily Blunt. Amid its closure, Disney is also redesigning the
Splash Mountain ride
at Disneyland and Walt Disney World to feature
The Princess and the Frog
instead of the tone-deaf
Song of the South
.
[via
Los Angeles Magazine
, cover image by
Boris Dzhingarov / Flickr
via
Wikimedia Commons
(CC BY 2.0, cropped)]
Receive interesting stories like this one in your inbox
Also check out these recent news