Don't miss the latest stories
Share this
10 Wonderful Valentine's Gift Ideas For The Globetrotter Who Has Everything
By Mikelle Leow, 28 Jan 2021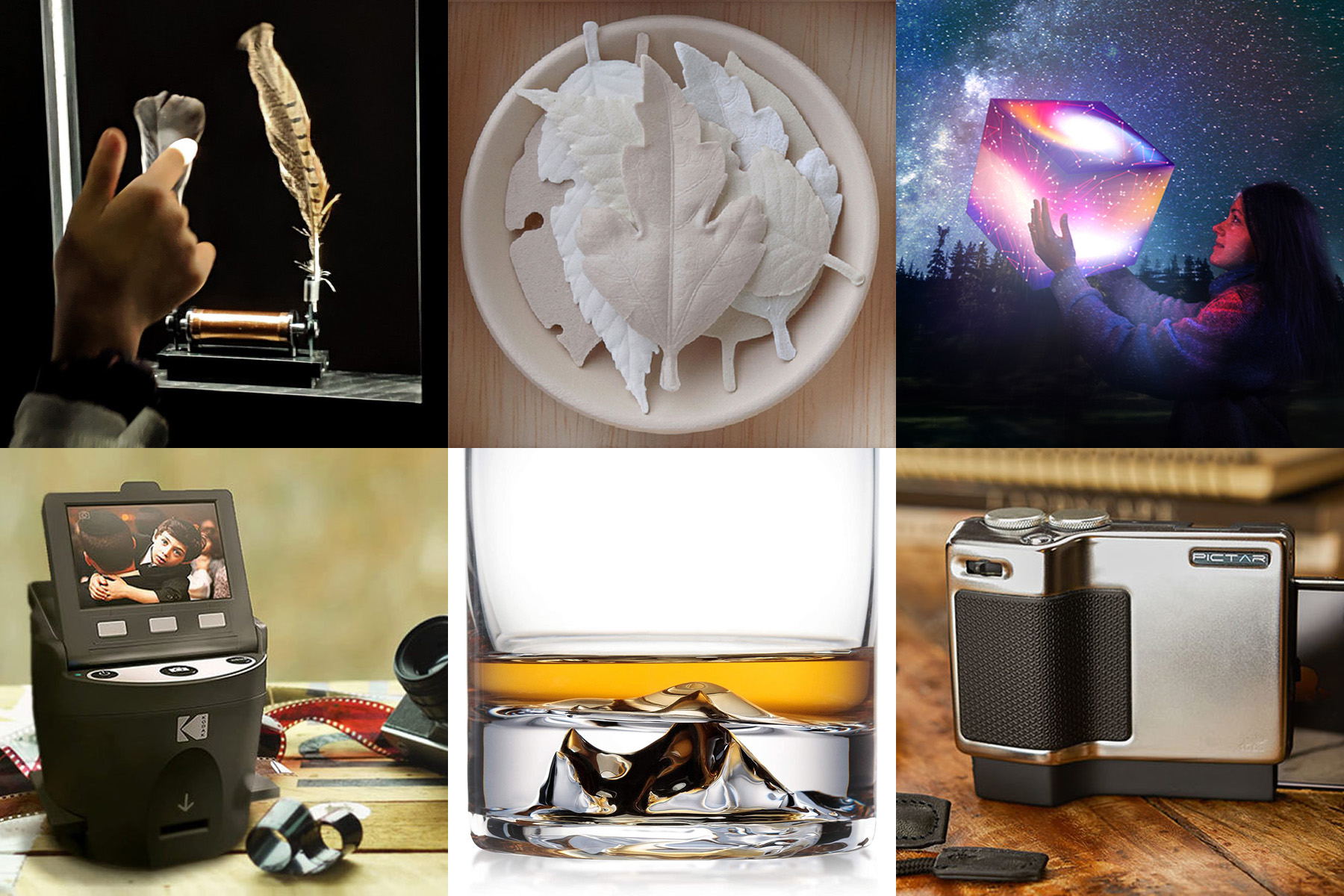 Finding a gift
for someone you treasure can be tricky, especially when that someone has been around the world and seen so many things.
With the outlook
for travel still looking a tad cloudy, this Valentine's Day will be the perfect time to cheer up the globetrotter of your life with a unique gift that rouses their worldly curiosity.
We've rounded up
a variety of Valentine's Day gift ideas that are sure to stand out from the souvenir collection of the wanderluster who seems to have everything. Take a look.
1. Slow Dance: A mesmerizing picture frame that makes real-world objects 'move' in slow motion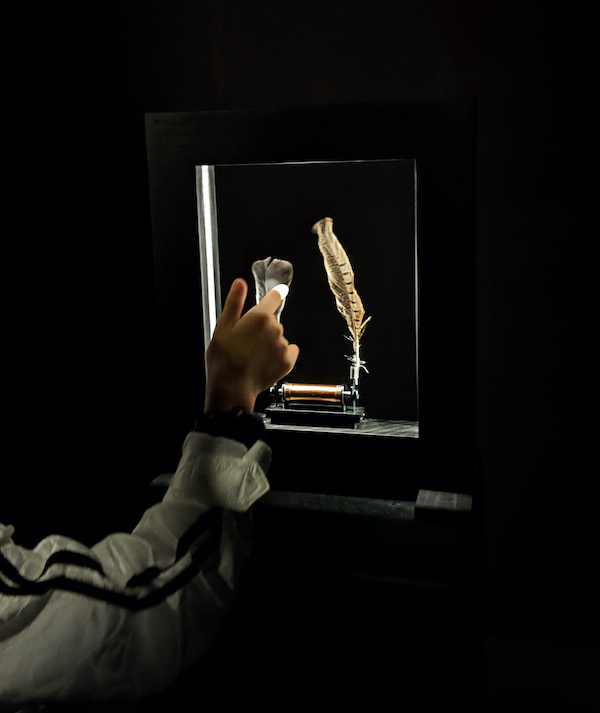 Image via Wonder Machines
Video via Wonder Machines
Instead of
sending them flowers, how about this enthralling
Slow Dance
picture frame by Wonder Machines that turns flowers and other real objects into a slow-motion showcase? The sculpture plays with human visual perception to emulate objects moving in slow motion. A fascinating choreography of art, technology, and science that inspires endless wonder, Slow Dance is a romantic display that will never wilt.
The picture frame
starts out as a blank canvas that can be changed up when the urge calls for it. You choose your muse—it can be some flowers you picked one day, and a feather the next, or even a bunch of weeds you found on the ground. With various modes available, each object will also dance differently.
People venture out
to the great outdoors for many reasons. They may want to slow down, gain inspiration from their surroundings, or feel rejuvenated by the sight of something new. With Wonder Machines'
Slow Dance
optical illusion picture frame, your braveheart explorer can have it all within their direct line of vision, every day at home.
2. Hako Incense White Set: A Japanese handcrafted leaf-shaped incense set to soothe them from the elements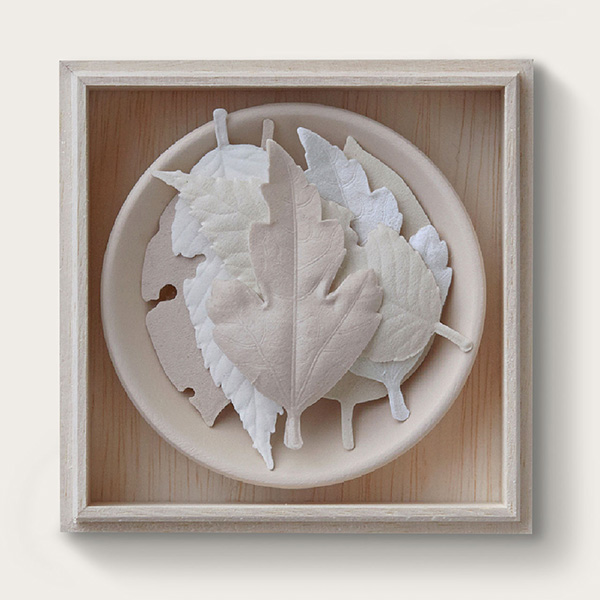 Image via POJ Studio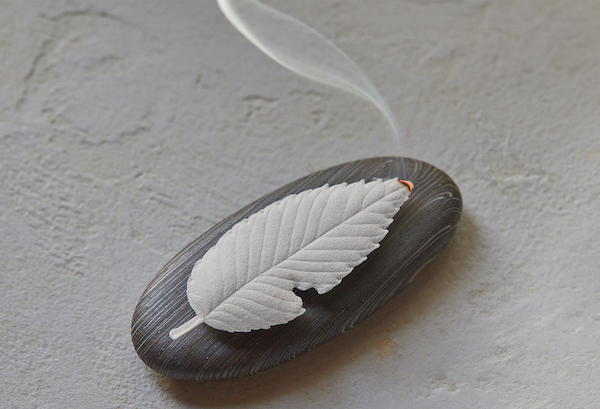 Image via POJ Studio
Just as a year
always has its seasons, this exquisite set of leaf-shaped incenses—the first and only Washi paper incenses—by
POJ Studio
is guaranteed to ease the nerves of anyone who needs a little respite with Mother Nature. The beautiful
Hako Incense Set
is handcrafted by a family business that has been around for over 120 years in Awaji Island, where the Japanese incense culture began.
The incense set
arrives with six varied leaf shapes, each of a different scent: Spicy Jasmine, Elegance Citrus, Smoky Cinnamon, White Floral, Green Grass, and True Aqua. Present them on the accompanying ceramic plate, and you've got a stunning conversation-starter on the table. The collection also includes a non-flammable mat.
When the seasons turn,
you'd be hard-pressed not to refresh your plate with the variety's seasonal refills. The 'Autumn' version introduces new designs like a Ginkgo leaf and scents such as Sudachi and Osmothus, while the 'Winter' edition gets festive with Holly and Sawtooth Oak incenses along with fragrances like Fir Tree and Sweet Ginger.
3. Everest Whiskey Glasses: One-of-a-kind luxury glasses to toast to the highest points of their week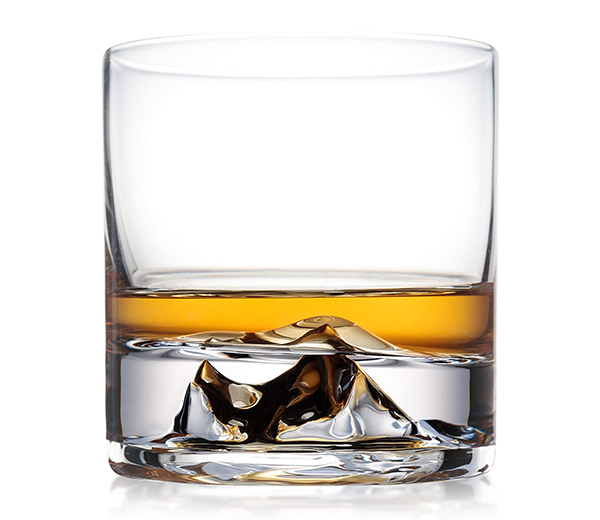 Image via 63 Above Store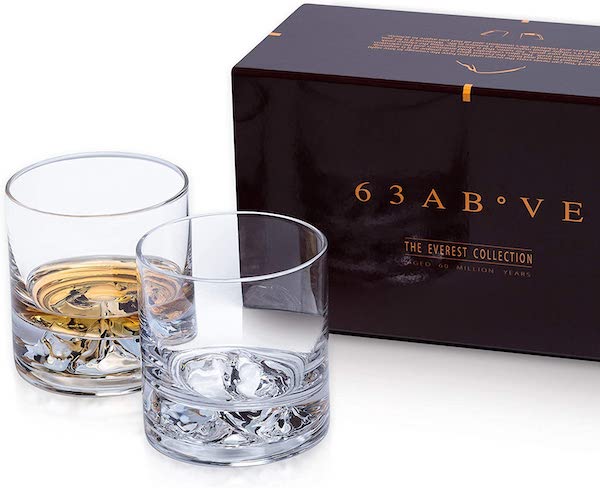 Image via 63 Above Store
Congratulate your
loved one for overcoming the odds and basically moving mountains after a long day with a pair of 3D
Everest Whiskey Glasses
modeled after the highest mountain in the world, Mount Everest. Creating each scotch glass is a climb in itself—apart from the initial six months of perfecting the mountain's structure, every piece is hand-blown and takes over 12 hours to complete, and hence, no two glasses are identical.
Each set arrives
with two rocks glasses, and is packed in a luxurious box with protective cushioning.
4. David Vase: A classic yet whimsical home accent of world-famous marbles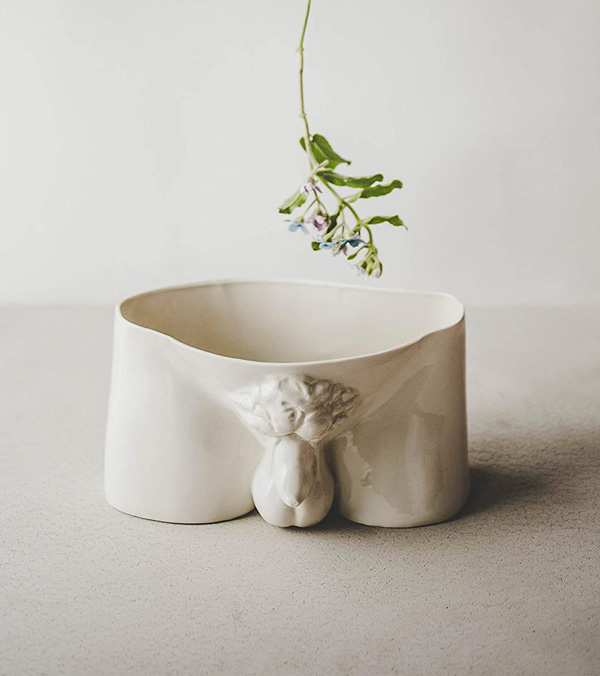 Image via SIND STUDIO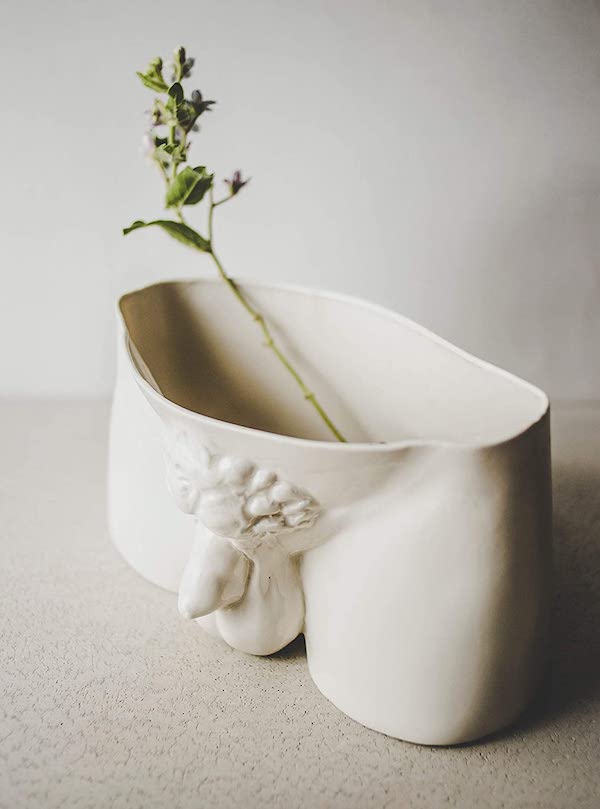 Image via SIND STUDIO
The most recognizable schlong
in the world, attracting millions each year, is now a home décor item. The
David Vase
is sculpted in the likeness of Michelangelo's vision of the perfect man, and offers ample storage in those solid thighs.
Apart from being
a vase, the cheeky display piece can be used as a small storage unit or serving dish. For whatever reason, it is also microwave- and dishwasher-safe, because you do you.
5. Kodak Scanza Digital Film Scanner: A high-resolution scanner to eternalize their priceless film memories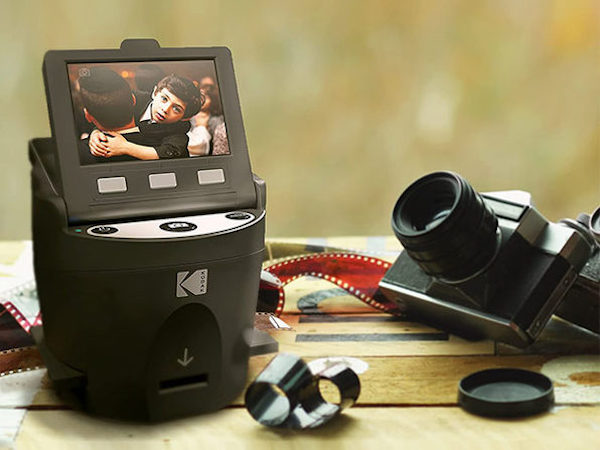 Image via Kodak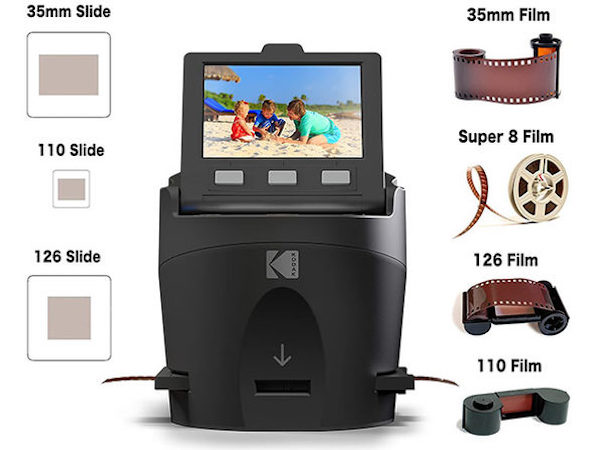 Image via Kodak
Capturing photos
used to be a more sentimental and exclusive process, so, naturally, those moments would have felt more special too. Preserve those memories with the versatile
Kodak Scanza Digital Film Scanner
, which easily digitizes and optimizes films for a new lease of life.
Within seconds,
the scanner converts films like 35mm, 126, 110, Super 8, and 8mm negatives into JPEGs of 14/22MP resolution to be preserved, edited, printed, and shared.
6. Turkish Mosaic Lamp: A vibrant handmade stained-glass lamp to chase the gloom away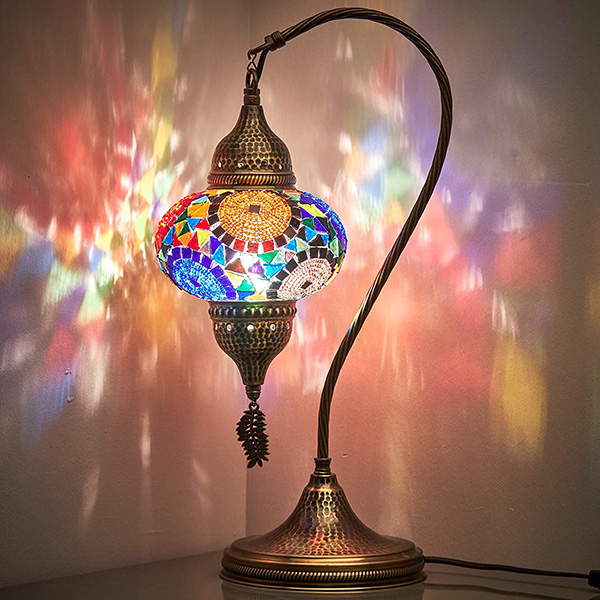 Image via CopperBull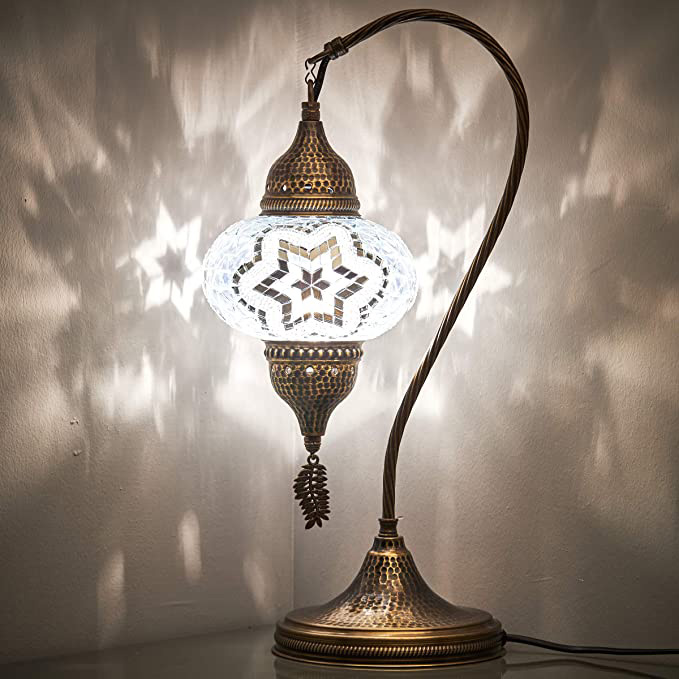 Image via CopperBull
Who needs
fancy wallpaper when you've got walls with gorgeous kaleidoscopic colors bouncing off from this handmade
Turkish Mosaic Lamp
? The vivid Tiffany-style lighting is intricately adorned with mosaic glass pieces, beads, and a hanging leaf, and will be the apple of any travel lover's eye.
Available in 18
dazzling options, the lamp is also simple to operate, and is designed in Turkey for North American households. It comes with a compatible plug and socket, as well as an easily reachable on/off switch.
7. Frida Earrings: Adorable Frida Kahlo-inspired accessories for the courageous and artistic soul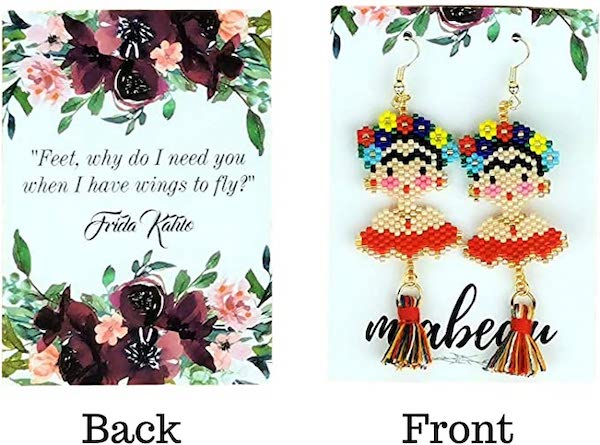 Image via MIABEAU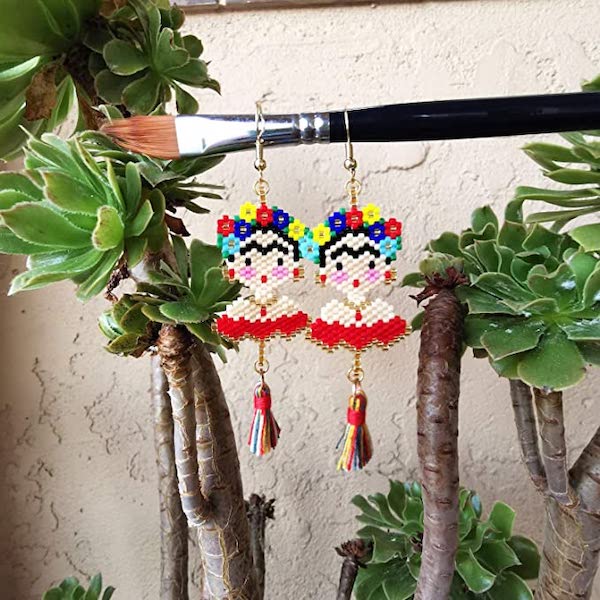 Image via MIABEAU
Inspired by
one of art history's most beloved female icons, these charming beaded
Frida Earrings
will put a smile on the face of any enthusiast of Mexican culture and Frida Kahlo.
The colorful earrings
are lovingly handcrafted with high-quality Miyuki beads, and come with a powerful message famously uttered by the Mexican artist: "Feet, why do I need you when I have wings to fly?"
8. KNOW YOUR STARS Light Cube: An awe-inspiring lamp to beguile stargazers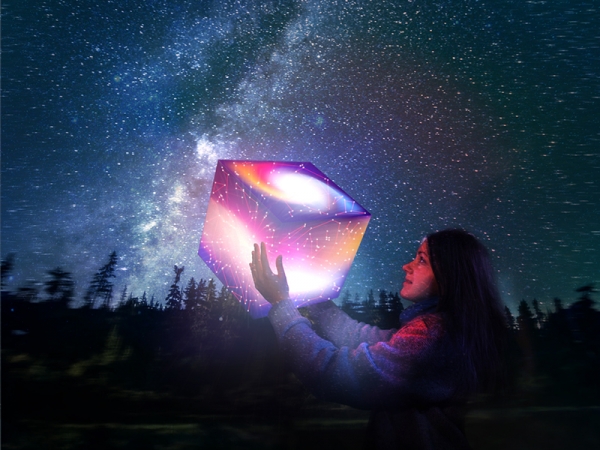 Image via UNIQCUBE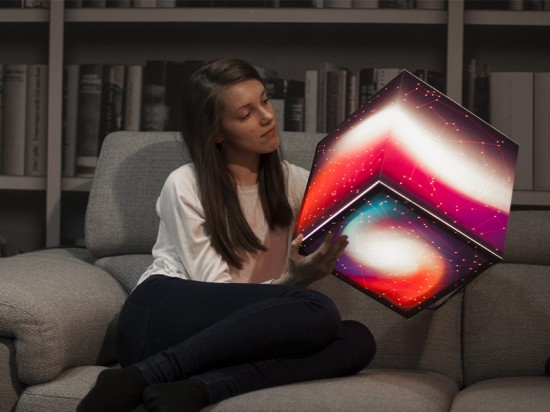 Image via UNIQCUBE
It's rare to
look up and be able to find a sky full of stars nowadays. With the
KNOW YOUR STARS Light Cube
, the stars will always align for your Valentine, illuminating their room with constellations every night.
The lamp isn't
just a star-studded display, but it also educates about the constellations. Its top surface features the constellations, while the sides and bottom areas portray large representations of them.
9. Pictar Pro: A click-worthy smartphone grip that transforms their device into a pro camera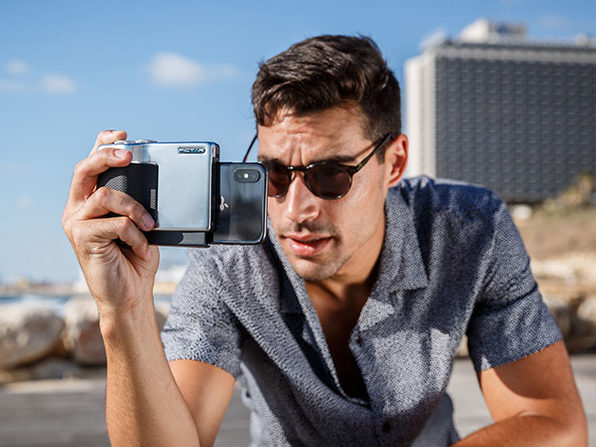 Image via Pictar World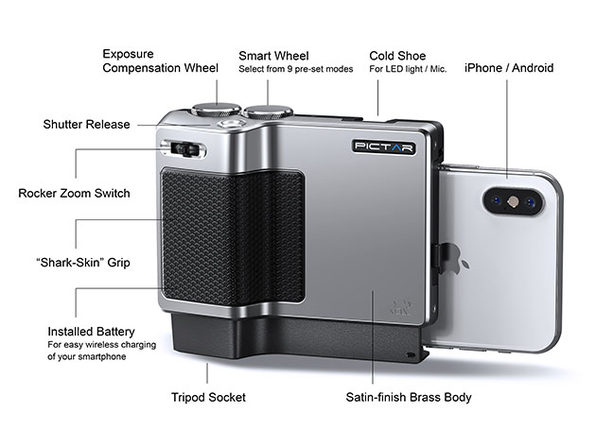 Image via Pictar World
We've all heard
the saying: "the best camera is the one you have with you." These wise words can't be more true for wanderlusters who love to capture candid moments.
With how advanced
smartphone photography has become, there's little reason to bring bulky professional camera equipment out every day. Delight your Instagram-loving Valentine with the
Pictar Pro
, a firm smartphone grip that combines the benefits of phone and DSLR photography with external camera controls and an ergonomic satin-finish brass body.
Aside from
sporting external controls like a Multi-State Shutter Release Button, Rocker Zoon Switch, Exposure Compensation Wheel, Smart Wheel, and a detachable viewfinder, the smart accessory has an accompanying app with pro photography features, such as manual, shutter, ISO priority modes, and more. The tool can also be connected to a tripod, lenses, and other add-ons.
10. Egyptian Perfume Bottle Set: A stunning array of hand-blown bottles to enliven their vanity display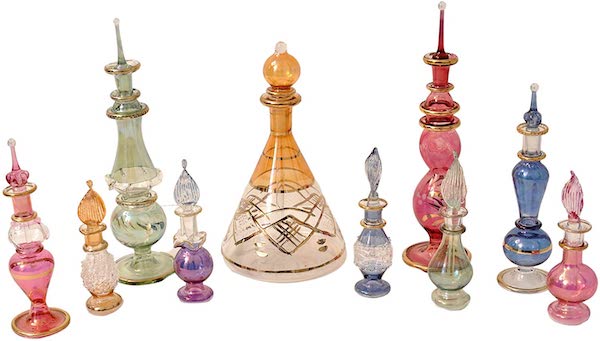 Image via CraftsofEgypt
These timeless
perfume bottles
, crafted through an ancient Egyptian glass-blowing technique, will elevate the vanity display of a sweetheart who dreams of visiting the Egyptian street markets.
Each vibrant set
arrives with 10 assorted "genie-style" pyrex glass vials that are all so dainty, and you'll appreciate the craftsmanship that goes behind them.
This is a sponsored post.
Receive interesting stories like this one in your inbox
Also check out these recent news