Don't miss the latest stories
Share this
Hyundai Reveals Walking Car Concept With Legs To Get To Areas It Can't Drive In
By Mikelle Leow, 16 Feb 2021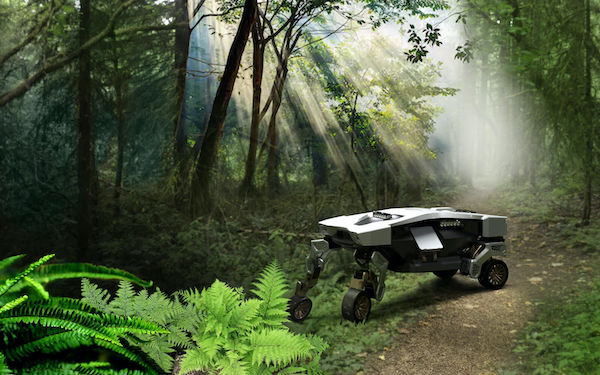 Image via Hyundai
In terms of
coverage, Hyundai's experimental car truly has a leg up above the rest.
The unusual concept
is called the
TIGER X-1
, with "TIGER" being short for Transforming Intelligent Ground Excursion Robot. Unlike most four-wheel drives, the TIGER X-1 has motorized and bendable limbs to cross over obstacles in geographic terrains hard to reach by wheels.
Each wheel
is attached with a leg that, upon being confronted with a difficult area, straightens up or bends and steps over the obstacle. Sensors are installed to detect possible complications or uneven ground.
No driver is
needed, as the miniaturized TIGER X-1 is fully autonomous.
The car thus
has the advantage of being able to carry cargo to "extreme, remote" terrain. Depending on the type of location, it can either serve as a four-wheeled vehicle or "a four-legged walking machine," Hyundai describes in a
press release
, and its ability to travel in all directions—whether via wheels or legs—means it can really go places.
"Based on a
modular platform architecture, its features include a sophisticated leg and wheel locomotion system, 360-degree directional control, and a range of sensors for remote observation," Hyundai continues. "It is also intended to connect to unmanned aerial vehicles (UAVs), which can fully charge and deliver TIGER to inaccessible locations."
The concept car's
makers expect that the model would be especially useful after natural disasters, as its 360-degree surface evaluative capabilities will allow it to locate victims trapped beneath the rubble. It can also deliver food or medical supplies to them.
Thanks to
its versatility, the car can even travel around difficult-to-reach areas on the moon or other planets to aid space research.
However, Hyundai
notes that the TIGER X-1 will require a few more years of development before being able to work in real-world applications.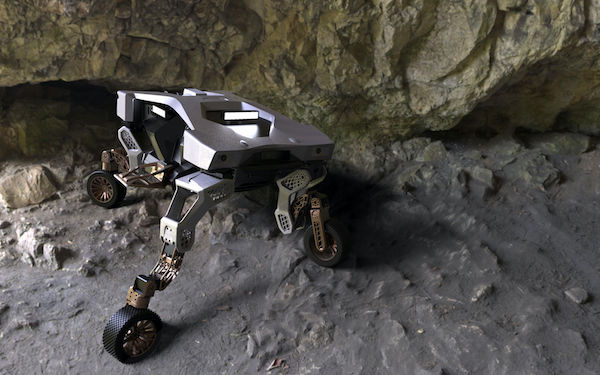 Image via Hyundai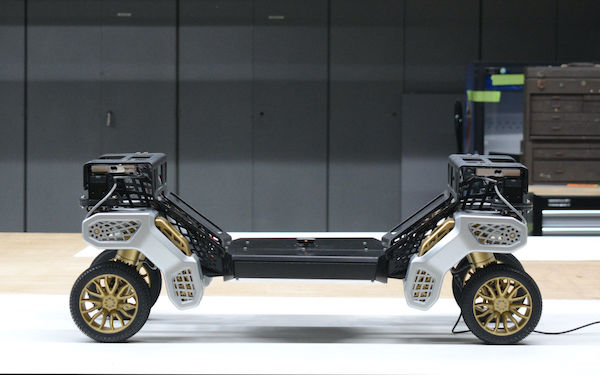 Image via Hyundai
[via
BGR
, images via
Hyundai
]
Receive interesting stories like this one in your inbox
Also check out these recent news