Don't miss the latest stories
Share this
Homeless Teenager Stirs Hearts On TikTok For Showing How He Cooks Outside
By Mikelle Leow, 01 Mar 2021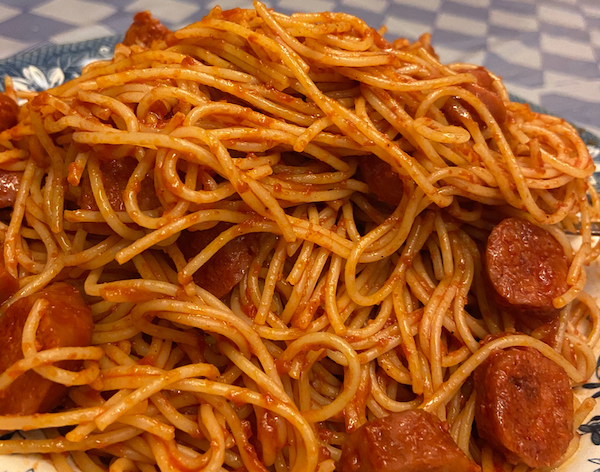 Image via Shutterstock
A young TikToker
has been gripping viewers online for sharing a glimpse of how the homeless trudge on to get sustenance.
The teenager,
simply identifying as
@randomhomelessguy2
on the video-sharing social network, reveals how he has to get creative for meals—sans kitchen appliances—in his debut video, which has since amassed 19 million views.
He first plugs
a US$15 hotplate from Walmart into an outlet at his local park, before bringing water collected from a drinking fountain to a boil. He uses this water to cook cheap pasta, and then douses it with a dollar Prego sauce and 99-cent hot dogs.
In his second video,
the user divulges that he only has US$1.25 to share with his mother for their next meal, so all he gets from his Walmart run is a US$1 loaf of sourdough bread, which he cuts open to stuff with ramen noodles he has rationed.
Some viewers have
questioned how a homeless boy could have possessed the resources to post on social media, to which the teen
addressed
that his mother had given him an iPhone 11 before they became homeless. To this day, he regards his smartphone as his "most cherished item."
For the most part,
and quite hearteningly, people have been repeatedly asking how they can contribute to help ease the lives of the teenager and his mother. The user, however, has refused multiple requests to start a GoFundMe and the ilk, though he appreciates their kind intent.
While their hope
is for mother and son to get the necessary nutrients from their meals, viewers are offering their support by commending the teenager's ability to make the most out of his resources during this difficult time.
[via
Daily Dot
, cover image via
Shutterstock
]
Receive interesting stories like this one in your inbox
Also check out these recent news