Don't miss the latest stories
Share this
This New Pasta Shape Was Invented To Bring Maximum Enjoyment In Meals
By Mikelle Leow, 24 Mar 2021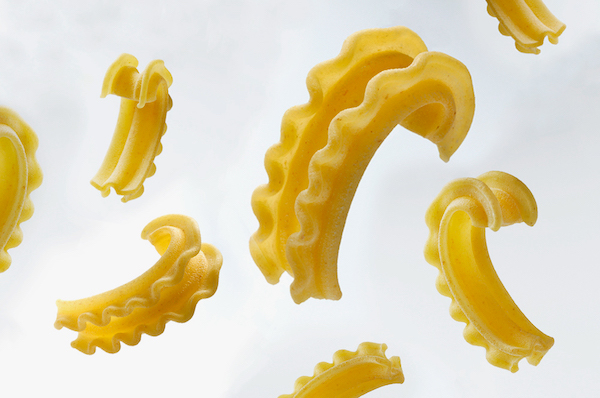 Image via Sporkful
If you're a little
obsessed with food, you'd know that different pasta shapes are built for different pasta dishes. Dan Pashman, the host of food podcast
The Sporkful
, however, believes he has invented the ideal pasta shape that combines the best of everything plus more.
The new wavy
pasta type is called cascatelli, which means "little waterfalls" in Italian. The short pasta shape, created after too many mediocre meals, features 90-degree ruffles and a flat strip.
Pashman documented
his process in the three years it took to develop the pasta type. He called it "Mission: ImPASTAble," but after purchasing, eating, and studying all kinds of pasta, he thinks he's designed one that adopts "attributes from different shapes that I especially like that have never been brought together in this way before," he told
NPR
's
Morning Edition
.
Spaghetti got boring
for him, as "after a few bites, it's the same." He also noted that the pasta's even, round shape meant it wasn't the greatest at taking on sauces.
Pashman thought
the perfect pasta shape needed to satisfy three benchmarks: "sauceability," how well the pasta could catch sauce; "forkability," the ease of keeping the pasta on your fork; and "toothsinkability," its bite.
All these yardsticks
were passed thanks to cascatelli's "right-angle element," which gives different textures in every bite, resistance in all directions, and greater sauce adherence.
"There are very few
pasta shapes that have right angles," Pashman told
Morning Edition
. "It provides resistance to the bite at all angles. It creates kind of like an I-beam, and that makes for a very satisfying bite."
Cascatelli is also
longer than most short pasta shapes to allow more surface area for fork insertion. In addition, its flat center creates a "sauce trough" to catch hold of sauce.
Food experts have
given it their stamp of approval too. J. Kenji López-Alt, chef and author of
The Food Lab
, shared that he was "frankly shocked" at the pasta's effectiveness in meals. Chef and recipe developer Sohla El-Waylly called it "perfect."
If you're keen
on getting a box of cascatelli, it can be purchased via artisan pasta retailer
Sfoglini
.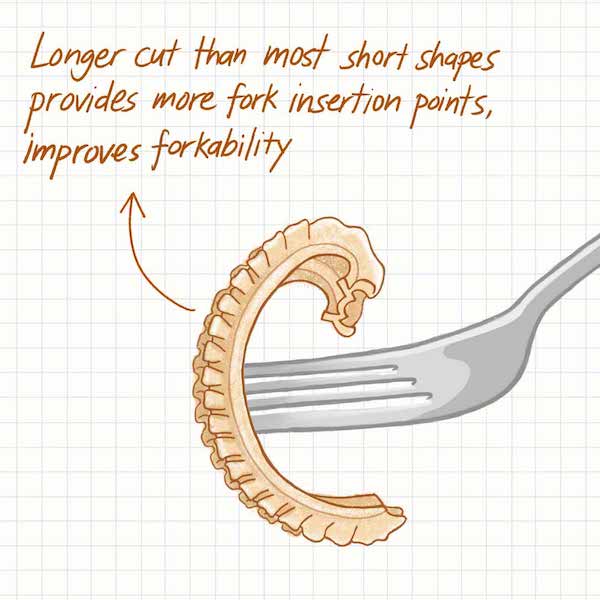 Image via Sfoglini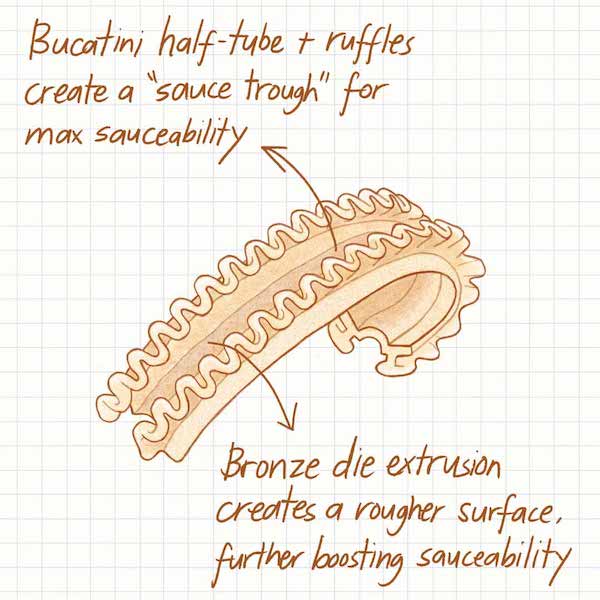 Image via Sfoglini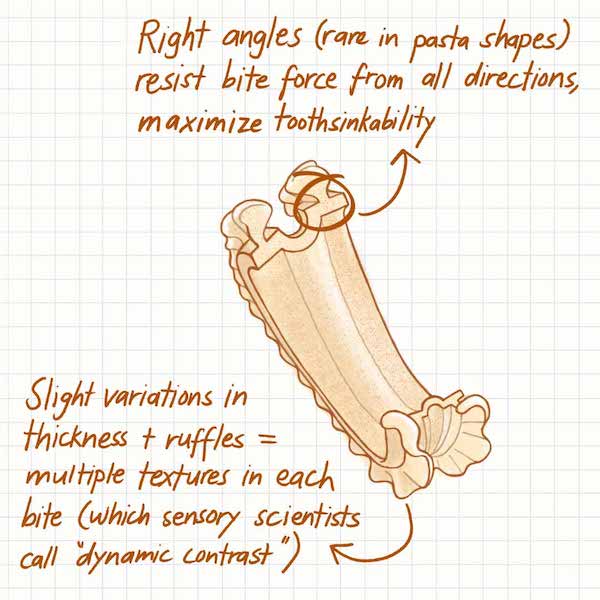 Image via Sfoglini
[via
NPR
, cover image via
Sporkful
]
Receive interesting stories like this one in your inbox
Also check out these recent news