Don't miss the latest stories
Share this
Artists In The Stone Age Were High At Work, New Study Suggests
By Mikelle Leow, 08 Apr 2021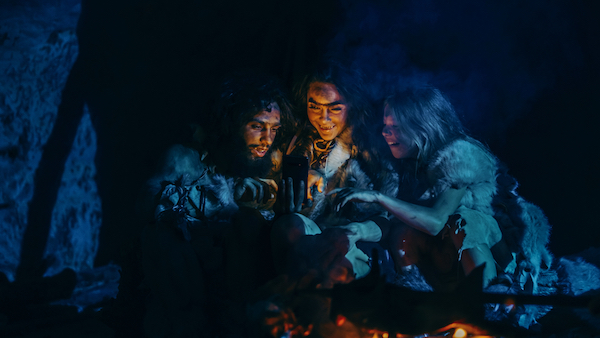 Image via Shutterstock
It seems that
creating art while being in a state of altered consciousness isn't new. Recent research by Tel Aviv University archaeologists gives reason to believe that ancient cave painters used to
be stoned
too, and they'd perhaps even use work as an excuse to get high.
In a new paper
entitled
Time and Mind: The Journal of Archaeology, Consciousness and Culture
, picked up by
Salon
, the researchers detailed that caveman artists who lived during the Upper Paleolithic, 50,000 to 12,000 years ago, would have required some form of light to work in the dark enclosures. They would thus rely on light torches, which could lower oxygen levels in caves and possibly leave ancestors is a state of hypoxia (oxygen deprivation).
Without sufficient oxygen,
the painters' consciousness would have been altered, potentially pushing them into a state of euphoria. They might have even had out-of-body experiences and hallucinations.
However, the Israeli archaeologists
posited that painters then would not have grasped the science behind tripping, and probably would have put it down to cave magic or metaphysics.
Nevertheless, the researchers
surmised that ancestors would have enjoyed the experience of being stoned and return to caves just to reel in their mysterious effects. "[We] contend that entering these deep, dark environments was a conscious choice, motivated by an understanding of the transformative nature of an underground, oxygen-depleted space," they noted.
Stone-Age artists
were apparently so taken by such experiences, they could have painted
just
to get high. "It was not the decoration that rendered the caves significant," believed the authors. "Rather, the significance of the chosen caves was the reason for their decoration."
[via
Salon
, cover image via
Shutterstock
]
Receive interesting stories like this one in your inbox
Also check out these recent news