Don't miss the latest stories
Share this
These Diamonds Are Anyone's Best Friend—They're The First To Be Carbon-Negative
By Alexa Heah, 13 Apr 2021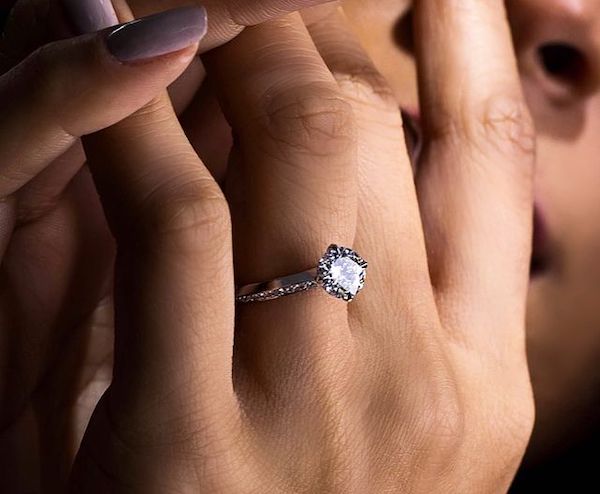 Image via Aether Diamonds
Diamonds have
gotten a bad rep in recent years. According to
TIME
, although the industry established the Kimberley Process – an international certification system for conflict-free diamonds – in 2003, more than 10 years later, the market is still saturated with what we know as "blood diamonds."
Blood or conflict
diamonds are precious stones that have been mined in African war zones, often by forced labor, and using non-environmentally-friendly methods.
Aether Diamonds
hopes to make an impact on the industry by producing the world's first carbon-negative diamonds. Said to be "designed for humans and the planet," the sustainable diamonds are "alchemized from air."
"As the air
is drawn in, the CO2 is captured in a special filter, and the first-of-its-kind diamond alchemization process is set into motion," said Aether. It posited that every one-carat diamond made removes 20 tonnes of carbon dioxide from the atmosphere.
Although there
has been a push for lab-grown diamonds as a more sustainable alternative to blood diamonds, Aether said those diamonds still "use carbon that is sourced from fossil fuels."
Aether has
produced the first diamonds to use a carbon source that's not from the Earth. All the energy used to power its diamond reactors also come from clean, sustainable sources, with the process saving 127 gallons of fresh water typically used per carat. When the growing process (approximately three to four weeks) is completed, the rough diamonds are then sent to expert craftspeople to set them into jewelry by hand.
The brand
has said creating the world's first positive-impact diamonds is just them getting started. Aether is committed to becoming an independently carbon-negative company by 2023, and are working towards generating their own renewable energy sources.
If you're
worried the diamonds aren't "real," don't be. According to
Byrdie
, co-founder and CMO of Aether Robert Hagemann said its diamonds "are in the top 2% of quality of diamonds available on the market." Each gem is also tested and graded by the
International Gemological Institute
; while their carbon impact is assessed by the
Natural Capital Partners
.
Since it
launched in December last year, Aether has generated over US$2 million in pre-orders. It has also taken a gender-neutral approach to jewelry, with their collections named 'Commitment' and 'Masculine' rather than the typical engagement and men's categories.
Aether's packaging
is just as eco-friendly as its diamonds. The jewelry is packaged in a plant-derived suede jewelry box, with FSC-certified recycled paper and wool felt. Hagemann hopes Aether will lead the change in the diamond industry. "Even if an Aether diamond is not the right choice for them, at least we know that we've empowered them with knowledge and information," he told
Byrdie
.
[via
Byrdie
, cover image via
Aether Diamonds
]
Receive interesting stories like this one in your inbox
Also check out these recent news