Don't miss the latest stories
Share this
Here's The First-Ever EV For Wheelchair Users, No Driver's License Required
By Mikelle Leow, 28 Apr 2021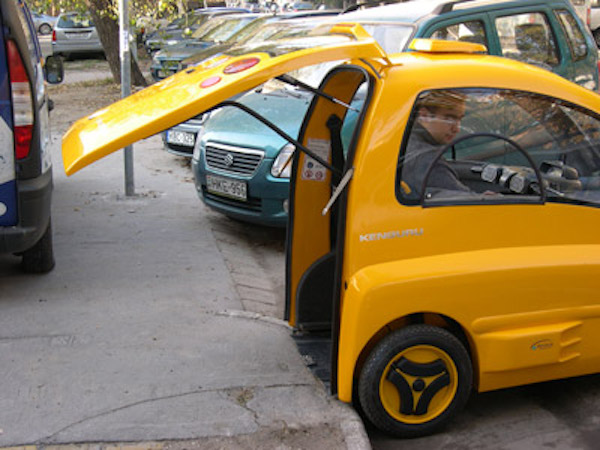 Image via Kenguru
You've seen
the
experimental
and
cheeky
side of the electric vehicle (EV) industry, but when it really comes down to it, these automobiles are meant to even out the environmental impact of gasoline-fueled cars. One way to make this possible is by ensuring eco-friendly travel is available for all.
Kenguru is
the world's first EV designed for drivers in wheelchairs. As detailed by
Clean Fleet Report
, it only has one door—located in the entire back panel—for a single wheelchair user to get inside. Pressing a button prompts the door to lift and put out a ramp for easy access.
In place of
steering wheels and pedals, the Kenguru uses handlebars, with acceleration and brake buttons, as directional controls. To make way for a wheelchair, there are, of course, no seats inside, and drivers are kept secure when on the road with a wheelchair-locking mechanism.
With a weight of
290 kilograms (639 pounds) sans batteries, the Kenguru is considered incredibly light for a compact car, which
averages at
a weight of 2,919 pounds. In fact, it is so lightweight that it falls under the electric scooter bracket. As such, riders won't even require a driver's license to use it.
By and large,
the Kenguru doesn't share the competitive specs of typical EVs, horsepower included—it t reaches a top speed of 28 mph and runs at a range of 43 to 68 miles. However, it's a viable option for wheelchair users who need to travel longer distances.
Clean Fleet Report
additionally points out that the Kenguru is priced at an affordable US$25,000, which is much lower than the US$40,000 to US$100,000 price tags of wheelchair-accessible vehicles. Furthermore, it's eligible for federal and state tax credits since it is fully electric.
A plus point
is the comparably short charging duration of the car. From an empty battery, the Kenguru can be fully juiced up in only eight hours.
The car was
introduced in 2014, but in a sea of
cyberpunk-inspired vehicles
noted for their cosmetic appeal, it's nice to remember there are some that fulfill a deeper purpose.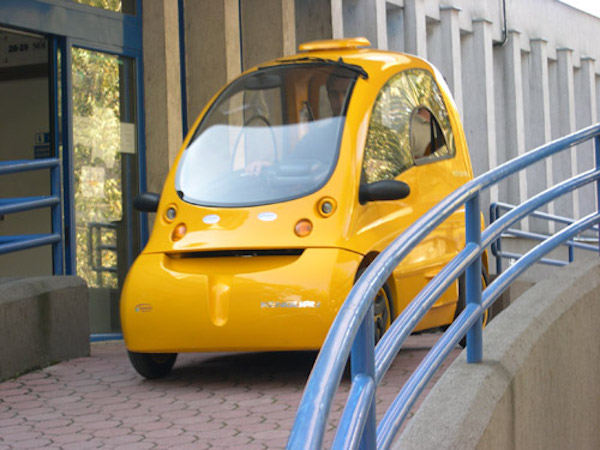 Image via Kenguru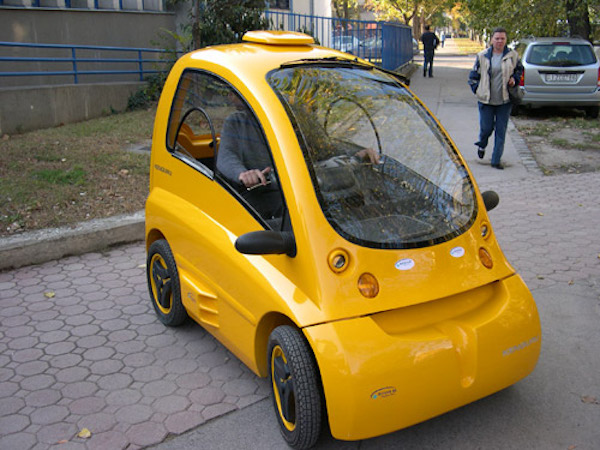 Image via Kenguru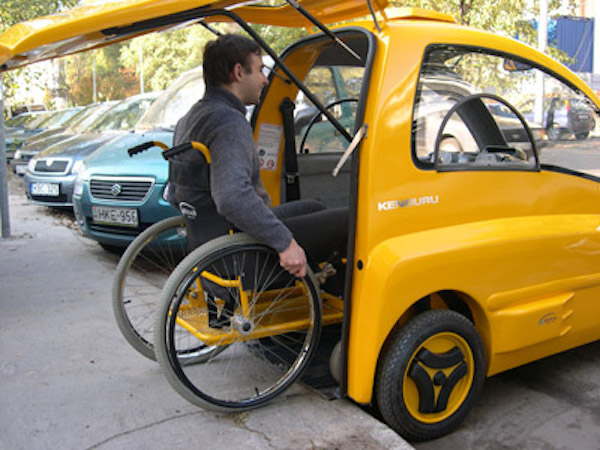 Image via Kenguru
[via
Clean Fleet Report
and
TNW
, images via
Kenguru
]
Receive interesting stories like this one in your inbox
Also check out these recent news