Don't miss the latest stories
Share this
Behind The Design: The Olympic Rings, Made Up Of The World's Most Common Colors
By Mikelle Leow, 28 Apr 2021
Behind The Design is a segment by DesignTAXI where we wind back to the pioneering products and icons that steered the design world forward and transformed consumer perceptions forever.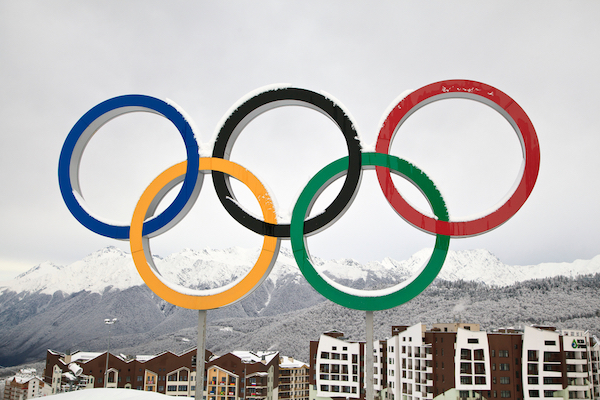 Image via evgenii mitroshin / Shutterstock.com
What:
Olympic logo
Who designed it:
Charles Pierre de Frédy, Baron de Coubertin
When:
1913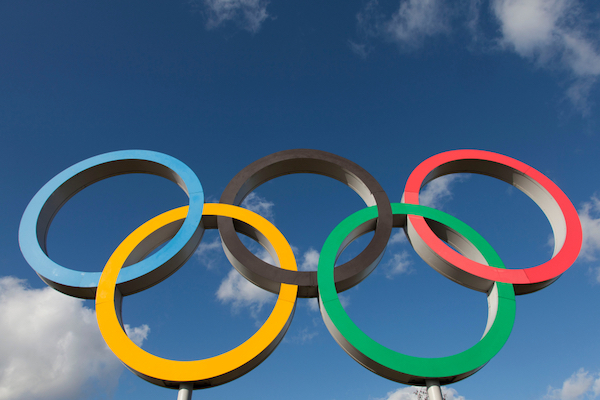 Image via Ink Drop / Shutterstock.com
If you like it,
you should put a ring on it. Pierre de Coubertin—a French aristocrat, advocate of physical education, and would-be founder of the modern-day Olympic games—liked the idea of the world unifying in the name of sports so much, he illustrated five interlocking rings, each representing a continent.
The world-famous logo
only made its debut in July 1913, nearly two decades since the International Olympic Committee (IOC) was formed. It first appeared on the founder's letterhead during preparations for the 20th anniversary of the modern Games, and finally became the official branding for the Olympics and "the
final step
in the Olympic revival" in 1914.
"He drew and colored
the rings by hand," the IOC
noted
.
The Olympic Rings were created by Pierre de Coubertin back in the year 1913. A French educator and historian by profession, de Coubertin was the founder of International Olympic Committee (IOC) and was its second president. pic.twitter.com/FQaukHQrZA

— I am Narayan (@NarayanIndia1) March 30, 2021
Five linked,
identically-shaped rings, each bearing a different color—blue, yellow, black, green, and red—were illustrated against a white background. In Coubertin's words, the rings
denote
"the five continents united by Olympism," namely Africa, the Americas, Asia, Europe or Oceania. However, it is reported that he
never specified
which hues represent which continents.
The selection of the colors
is an especially thoughtful detail, as they all recur in flags of the world.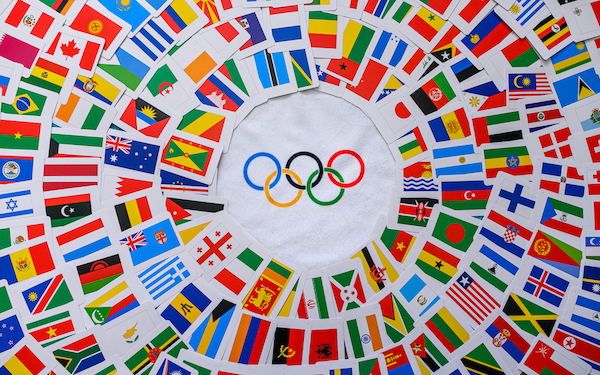 Image via kovop58 / Shutterstock.com
"These six colors
can be combined to represent all national colors, without exception: Sweden's blue and yellow;
Greece's blue and white
; the tricolors of France, Great Britain, America, Germany, Belgium, Italy, and Hungary," Coubertin
explained
in 1914. "Spain's yellow and red stand alongside newer nations like Brazil and Australia, as well as ancient Japan and young China."
With physical borders
up, the long-standing Olympic rings could serve as a timely renewal of vows for unity.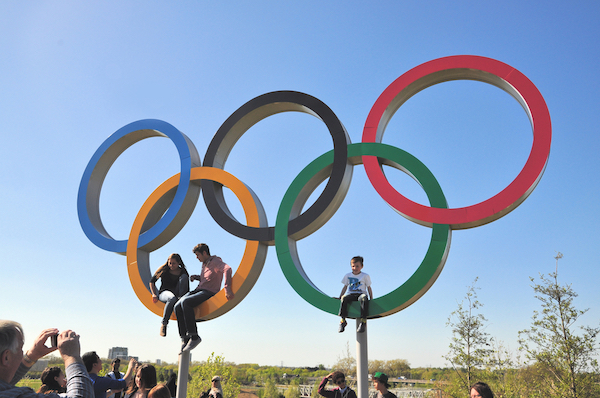 Image via Ron Ellis / Shutterstock.com
[via
International Olympic Committee
,
Mental Floss
,
ThoughtCo.com
, images via various sources]
Receive interesting stories like this one in your inbox
Also check out these recent news