Don't miss the latest stories
Share this
Basquiat's Estate Blocks NFT Art That Promises Rights To Destroy Original Work
By Mikelle Leow, 29 Apr 2021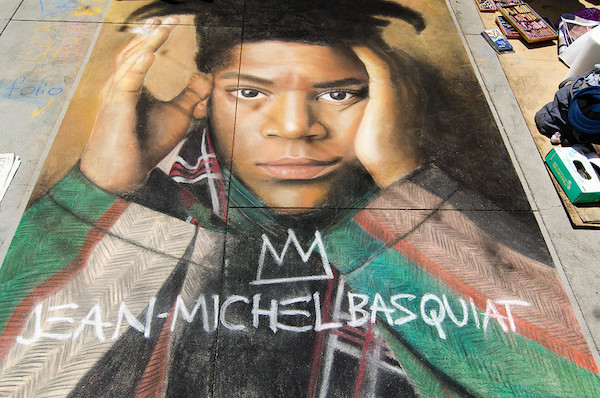 Image via Scrubhiker (USCdyer) / Flickr (CC BY 2.0)
As the non-fungible token
(NFT) market gets saturated, the internet is beginning to see more one-upping between artists and sellers who want their slice of the pie. Most recently,
an NFT edition
of graffiti artist Jean-Michel Basquiat's 1986 mixed-media work on paper
Free Comb with Pagoda
went up on crypto marketplace OpenSea—with the choice for the original physical piece to be destroyed if the buyer so desired.
The listing,
backed by an anonymous group called Daystrom, detailed that the highest bidder would acquire reproduction and IP rights to the work in perpetuity. In addition, with the physical version ruined, the NFT would allegedly be "the only remaining form" of the art. Certainly, a stunt like this would raise questions about the moral rights of an artist who is no longer around.
Upon hearing of this,
the late artist's estate warned that the seller of the NFT does not own a license or any rights to the art, and stressed that the original would not be destroyed. As such, the NFT has been removed from the marketplace.
"The estate of
Jean-Michel Basquiat owns the copyright in the artwork referenced," David Stark, licensing agent of the Basquiat archive, reaffirmed
The Art Newspaper
. "No license or rights were conveyed to the seller and the NFT has subsequently been removed from sale," he added.
Basquiat's estate
did not indicate if it thinks the artwork is a genuine Basquiat or a counterfeit. Nevertheless, Daystrom has insisted it is legitimate, adding that the current owner of the piece possesses the original in a frame, "with the authentication on the reverse… [and the signature] 'Lenny' in the lower right corner," along with "proof of purchase and payment to substantiate exclusive ownership."
Daystrom continued,
"There is absolutely zero doubt about authenticity and ownership of the work."
Addressing concerns
about a lack of consideration in copyright and trademark rights in the NFT world, Daystrom said that even though blockchain transactions have been "a trusted source of authentication and provenance," it agreed that "best copyright practices have yet to evolve for the digital economy."
However, the firm
claimed that online retailers like Amazon have been consistently allowing "unlicensed, illicit reproductions" of Basquiat art on their platforms, as well, so it's not a problem exclusive to the NFT market.
[via
Observer
and
The Art Newspaper
, images via various sources]
Receive interesting stories like this one in your inbox
Also check out these recent news