Don't miss the latest stories
Share this
Dracula's Castle Gives Out COVID-19 Jabs To Traveling Horror Lovers
By Mikelle Leow, 10 May 2021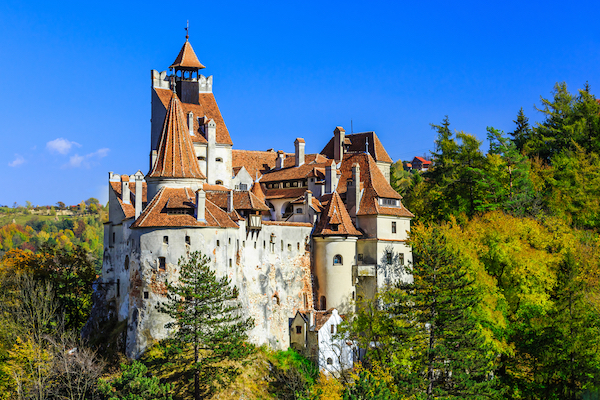 Image via Shutterstock
Dracula has been written
as someone with a stickler for lonesomeness, but his isolation might now be disrupted as the Romanian government has allocated his castle in Transylvania as a COVID-19 vaccine center.
Keeping bloody true
to the fables, medics at the 14th-century Bran Castle in the Carpathian mountains—where the lair in Bram Stoker's novel is believed to have been inspired by—are dressed in scrubs with fang stickers while giving out free Pfizer jabs, the
BBC
reports. Visitors can rest assured, however, that vampires aren't members of the crew.
The program is
part of the government's plan to get more Romanians vaccinated, though it is also an effort to lure more tourists into visiting the castle.
While some would
be better off with some tender loving care, tough love is the way to go over at Dracula's castle. Anyone who visits the facility during weekends in May will be entitled to view the castle's exhibit of 52 medieval torture instruments for free.
Torture tools
will certainly make modern-day needles appear like a warm hug. Alexandru Priscu, marketing director of the castle, told
Reuters
that the showcase will hopefully educate the public on "how people got jabbed 500-600 years ago in Europe."
The castle isn't
the only place striving to make shots seem less jarring. The American
Museum of Natural History
, now a COVID-19 vaccine site, is also using its venue for enrichment—and has even given its famous blue whale sculpture a timely update.
Do you want a free visit to the Bran castle (lair of the most famous vampire in the world)? Just a quick prick & you get access for the next 100 years 🧛‍♀️, as part of an anti-Covid vaccination marathon, hosted by the castle every week-end, for one month!💉 pic.twitter.com/kf6tO2637G

— Luminita Odobescu (@Odobes1Luminita) May 7, 2021
Visitors to Romania's forbidding Bran Castle, widely known as the inspiration for the lair of Dracula, are being jabbed with needles rather than vampiric fangs this weekend in a coronavirus vaccination drive 💉 🧛https://t.co/YPIC9exC6E pic.twitter.com/UCmqRY6fnG

— AFP News Agency (@AFP) May 9, 2021
[via
BBC
and
Reuters
, images via various sources]
Receive interesting stories like this one in your inbox
Also check out these recent news