Don't miss the latest stories
Share this
Adidas & Allbirds Team Up To Create World's Lowest Carbon Footprint Sneakers
By Alexa Heah, 13 May 2021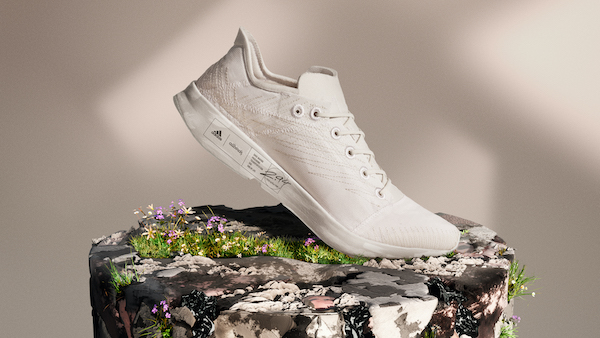 Image via Adidas/Allbirds
Adidas has
paired up with fellow footwear brand Allbirds to unveil their first product from a collaboration: FUTURECRAFT.FOOTPRINT.
Initially launching
this month with a raffle of 100 pairs for Adidas Creators Club members, both brands have come together to create the lowest carbon footprint performance sneaker yet.
The sneakers
boast only 2.94kg (6.5lbs) CO2e, which is a personal best for both brands, and is on the way to their shared vision of creating a carbon-neutral shoe in the future.
"Our partnership
with Allbirds is a beacon of what can happen when competing brands from the same industry see the possibilities in coming together to design," said Brian Grevy, Executive Board Member Global Brands at Adidas.
Teams from
Adidas and Allbirds collaborated on everything from development to delivery, working across multiple time zones with the teams on opposite sides of the world.
In under a year,
the partnership managed to reimagine materials, manufacturing techniques, and even packaging methods to arrive at the lowest possible carbon footprint shoe.
For example,
inspired by Adidas' Lightstrike midsole's performance, the FUTURECRAFT.FOOTPRINT midsole was reimagined using Allbirds' sugarcane-based SweetFoam, which offered a low-carbon natural component to the sneakers.
The shoe's upper
is also made of a new material – a combination of 70% recycled polyester and 30% natural Tencel – resulting in a lightweight upper that performs just as well, but with reduced carbon impact.
"We believe
that the challenge of solving climate change is the problem of our generation and solving it will not be done alone," said Tim Brown, Co-Founder and Co-CEO at Allbirds.
An interesting
tidbit, according to
Forbes
, is that the team worked right to end to get the carbon impact as low as possible, not knowing the final number till they actually got the shoe. That's why the 2.94 indication on the side of the sneakers are handwritten and not printed.
After its
limited initial launch, 10,000 pairs of the FUTURECRAFT.FOOTPRINT will be released in FW21, with a wider release slated for SS22.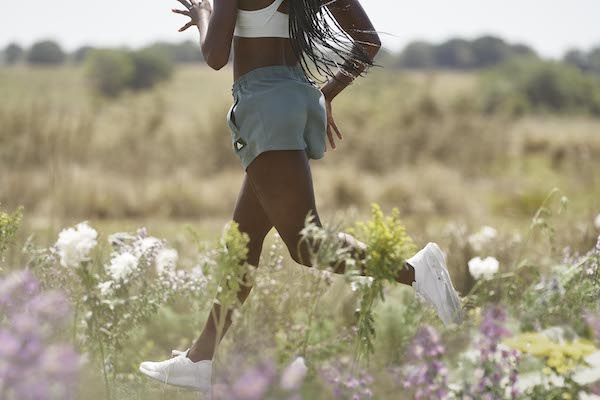 Image via Adidas/Allbirds
Image via Adidas/Allbirds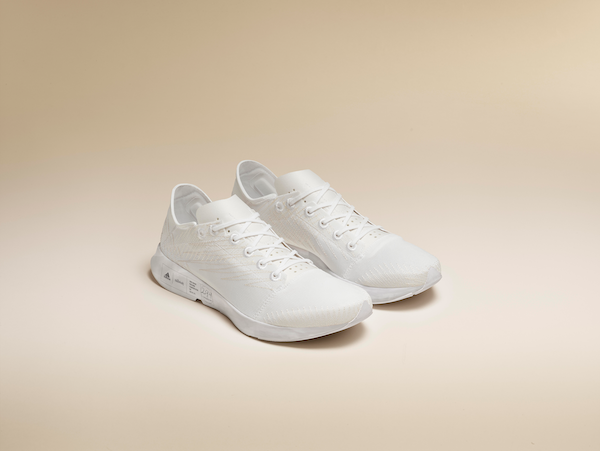 Image via Adidas/Allbirds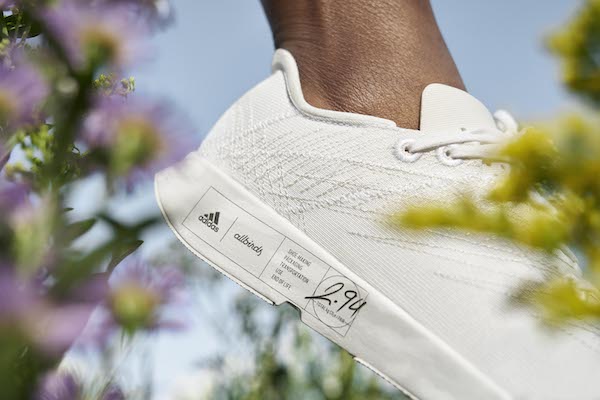 Image via Adidas/Allbirds
[via
Adidas
and
Forbes
, images via
Adidas/Allbirds
]
Receive interesting stories like this one in your inbox
Also check out these recent news