Don't miss the latest stories
Share this
Google Debuts Wholly New Design Language Shaped By Users, Starting With Android
By Mikelle Leow, 19 May 2021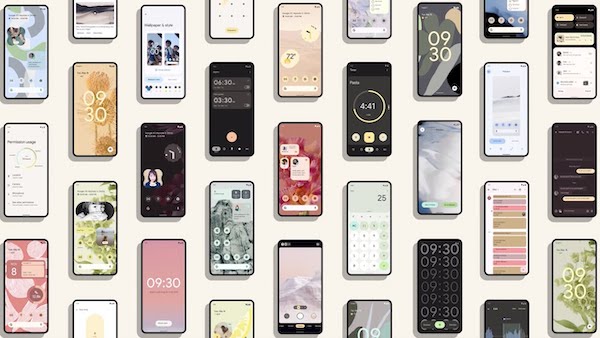 Image via Google
Google's Material Design
was envisioned as a light and clean visual system not unlike digital ink and paper, but over time—as design became more personal to users and served as the essence of self-expression—it got rigid and dull.
In Google VP of Design
Matias Duarte's own words, quoted by
Fast Company
, the Google design system had "gotten a little stale, boring, too tied to a modernist same-ism that is spread everywhere." As such, the company is changing up Material Design and turning it into 'Material You', a remarkably customizable visual system powered by AI that still retains Material Design's simplicity.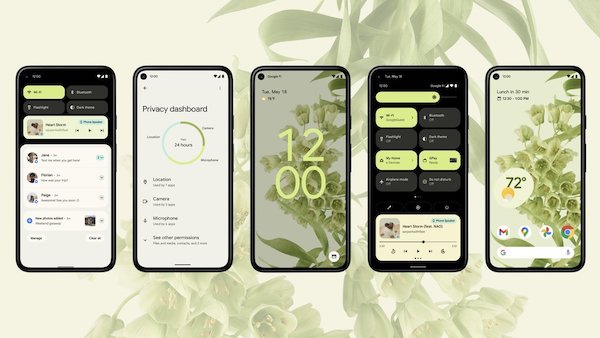 Image via Google
The first rollout
of Material You will take effect within the upcoming Android 12. While people's idea of customization in smartphone interfaces is usually limited to wallpapers and accessibility features, Material You goes beyond—allowing you to even adjust line widths and contrast to your liking or mood. With this newfound creative control, users can get Android to look as barebones or maximalist as they wish.
Google has also
pushed the boundaries of wallpaper customization for Material You, giving you the choice of instantly changing your smartphone's entire color scheme based on hues in your background for a fresh new look every time. You can, of course, pick your own colors if you're feeling like Picasso that day.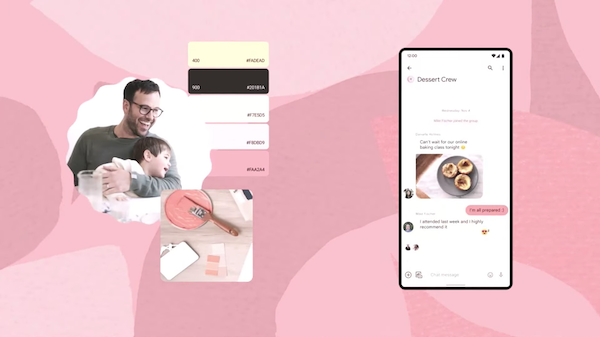 Video screenshot via Google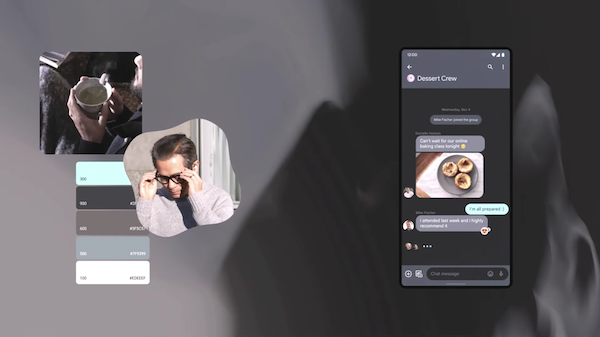 Video screenshot via Google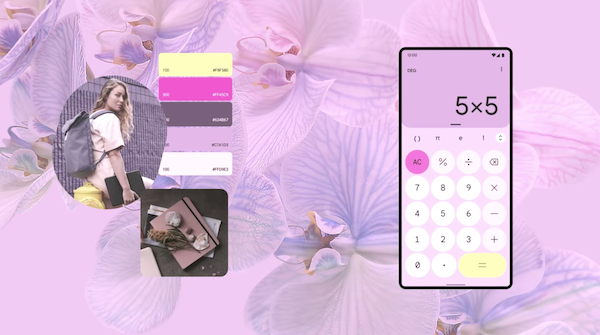 Video screenshot via Google
The hope is to
introduce a world of accessible options that won't just be of assistance to the less-abled, but also energize all users.
"We can really be
designing personally for each individual," shared Duarte. "We think that's what design and technology looks like in the future. And we're hoping to start a conversation to move things in that direction."
Besides giving
near-total creative control to users, Material You is built with dynamic and fluid animations to make its experience feel more organic. When notifications on the lock screen are dismissed, for instance, the clock graphic will grow in size "so you know when you're all caught up," Google described.
At the Google Keynote
on Tuesday, Duarte acknowledged that transferring this power over every pixel to users is "a little bit terrifying… but we're finding that leap of faith we're taking is unlocking totally new positives."
The beta version
of Android 12 is now available. After Android, Google intends to extend the Material You design language to its entire ecosystem.
Image via Google
Image via Google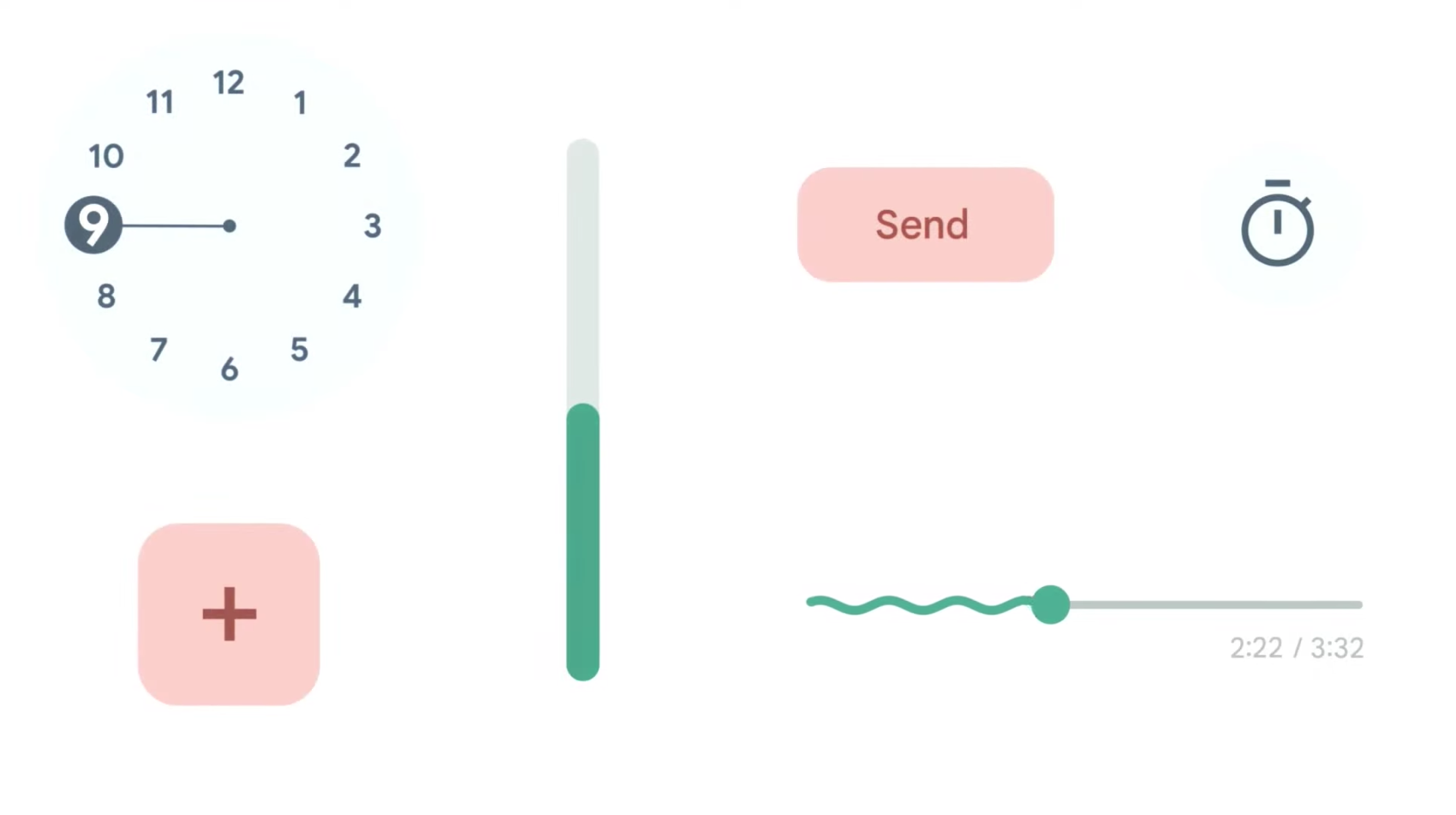 Video screenshot via Google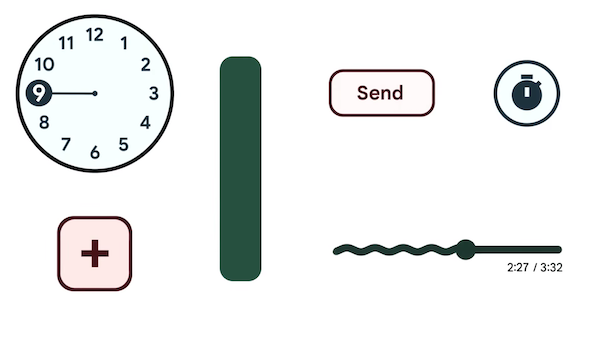 Video screenshot via Google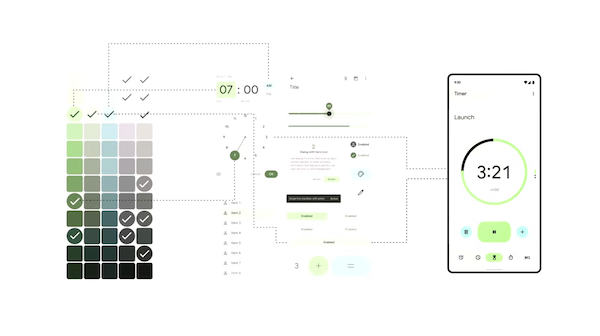 Video screenshot via Google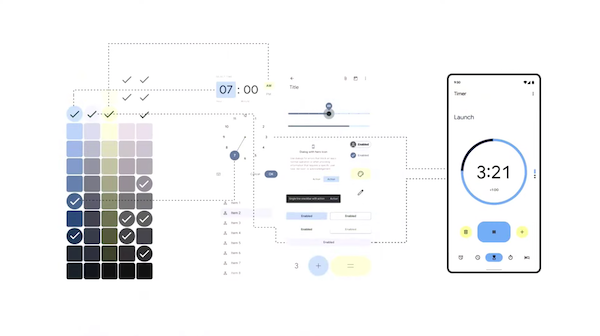 Video screenshot via Google
Image via Google
Image via Google
[via
Fast Company
, video and images via
Google
]
Receive interesting stories like this one in your inbox
Also check out these recent news