Don't miss the latest stories
Share this
Huawei Officially Abandons Android With 'HarmonyOS' In-House Operating System
By Mikelle Leow, 03 Jun 2021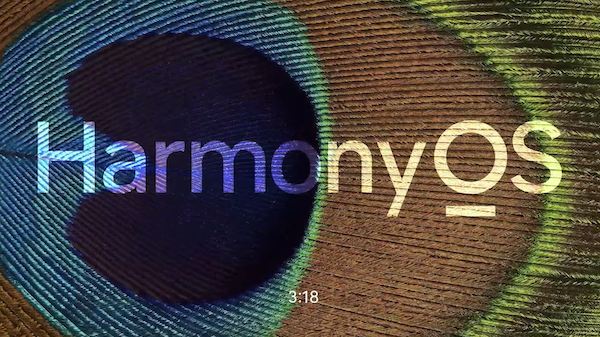 Video screenshot via Huawei Mobile
Ricocheting from
an Android blacklist in the US, Huawei has officially launched its in-house operating system—HarmonyOS—for smartphones, watches, and tablets. The move marks the Chinese tech giant's departure from its reliance on US technology.
First to
run on the new HarmonyOS are the premium Mate 40 and Mate 40 Pro, Huawei's contender for Apple's iPhone 12. The company intends to bring the operating system to 100 Huawei phones over the next year and hopefully regain worldwide market share.
However, Ars Technica
points out that HarmonyOS appears to be an umbrella term for two wholly different Huawei operating systems. There's, first and foremost, the open-source smartwatch and Internet of Things (IoT) system powered by Huawei's own LiteOS.
But whether or not
we can call the smartphone-based HarmonyOS a full, Huawei-designed OS, remains to be seen. Critics have
suggested
that its code appears to be a fork of Android and derivative of Linux, the kernel that enables Android.
According to
TechCrunch
, Huawei has denied adapting Android's software and insists that no line of code is identical to the Google-operated version. German tech news site
ComputerBase
cited a contradicting statement from Huawei's software president Chenglu Wang, who said, "To make sure our existing users can still enjoy the experiences that they are familiar with in our phones and tablets, Huawei uses the open source code from AOSP in HarmonyOS on the condition of complying with open source license rules and fulfilling related responsibilities and obligations."
Looking at things
from a bigger perspective, Huawei seems adamant to find independence from US technology. HarmonyOS is envisioned as an operating system that supports numerous internet-connected gadgets, including wearables and smartphones.
Further, the
operating system is deliberately designed to make building apps easy for developers. HarmonyOS' source code is revealed to developers and suppliers so that it can one day turn into a full-functioning ecosystem.
[via
Ars Technica
, cover image via
Huawei Mobile
]
Receive interesting stories like this one in your inbox
Also check out these recent news