Don't miss the latest stories
Share this
TikTok Could Start Collecting Biometric Data Like 'Faceprints' & 'Voiceprints'
By Alexa Heah, 04 Jun 2021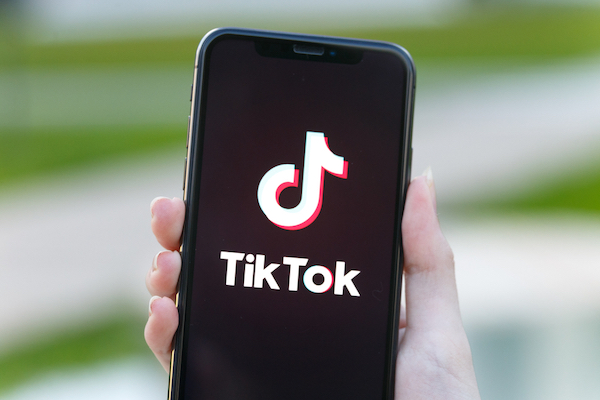 Image via XanderSt / Shutterstock.com
This week,
TikTok introduced a new section into its privacy policy. The social media app can now "collect biometric identifiers and biometric information" from its users' accounts, including "faceprints and voiceprints."
The new
section states: "We may collect biometric identifiers and biometric information as defined under US laws, such as faceprints and voiceprints, from your User Content. Where required by law, we will seek any required permissions from you prior to such collection."
As of now,
the company has yet to expand on why it'll need this data, or how it will seek users' permission. Plus, according to
TechCrunch
, only a few US states currently have biometric privacy laws in place. It's unknown if TikTok would only request consent from users in those states.
If you
weren't aware, TikTok's extensive privacy policy had already listed the different types of data the app harvests from its users.
This includes
images and audio content, "such as identifying the objects and scenery that appear, the existence and location within an image of face and body features and attributes, the nature of the audio, and the text of the words spoken."
In other words,
now along with your unique faceprints and voiceprints, TikTok could harvest data from anything you upload onto the app.
While it
may sound alarming, this is similar to the data other social media apps, such as Instagram, collect when you upload an image or video.
There are
also legitimate uses for why TikTok and other apps collect such data. For example, as per
TechCrunch
, identifying faces and scenery helps activate the app's AR effects, while voice-to-text data enables its automatic captions function.
TikTok has
yet to provide further information on its plans for biometric data collection, though it's sure to be a new sticking point against the controversial app.
[via
TechCrunch
, cover image via
XanderSt / Shutterstock.com
]
Receive interesting stories like this one in your inbox
Also check out these recent news