Don't miss the latest stories
Share this
Windows 11 Leaks Offer Close Look At OS With Refreshed Rounder Design
By Mikelle Leow, 16 Jun 2021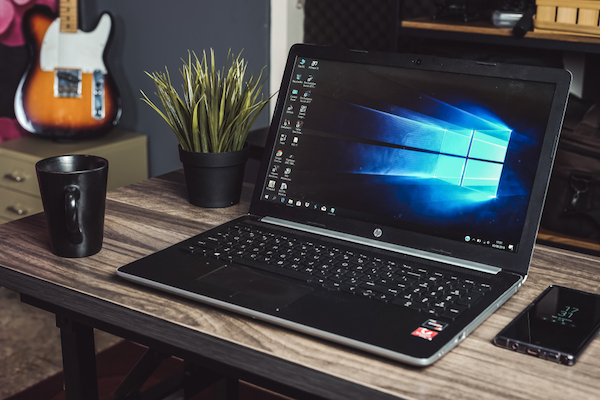 Image via Lukmanazis / Shutterstock.com
Microsoft has
heavily hinted
at Windows 11, having also recently announced the
end of support
for Windows 10. Users can expect to get an official look at a massive OS update at the Microsoft Event on June 24.
Way ahead of
the anticipated launch, though, tech enthusiasts have already gotten an in-depth look at what is believed to be the upcoming Windows 11 from sources all over the world. According to
Engadget
, reporters have already stolen a glimpse—as well as installed—the future OS.
Screenshots
of the refreshed system have also surfaced in China.
A string of
tweets by
The Verge
's Tom Warren, including one with a video, walks users through some of the design and features of an early version of Windows 11. According to those visuals, the new OS seems to have adopted rounded corners, a new startup sound, and a Start menu with centered icons.
With your cursor
over the maximize button, you could also locate controls to snap windows to specific areas of the screen, rather than drag them around yourself.
Other than
UI refinements, Windows 11—at least for this premature version—hasn't seemed to evolve much from Windows 10. You'll still have your Control Panel and Live Tiles, for instance.
Explore updates
to expect in the screen captures below, presented in regular and dark modes.
here's a first look at Windows 11. There's a new Start menu, rounded corners, a new startup sound, and more https://t.co/VDS08QPsl5 pic.twitter.com/OkCyX3TtmI

— Tom Warren (@tomwarren) June 15, 2021
Windows 11 also includes a new snap feature built into the maximize button on all apps. It's a neat way to surface features that have existed in Windows for years https://t.co/VDS08QPsl5 pic.twitter.com/uXcwVngmTT

— Tom Warren (@tomwarren) June 15, 2021
Windows 11 has two new default wallpapers pic.twitter.com/8buhOH0X6x

— Tom Warren (@tomwarren) June 15, 2021
Windows 11 also lets you move the Start menu and app taskbar icons back to the left side. This is the dark mode, too https://t.co/VDS08QPsl5 pic.twitter.com/cg54hIgU4T

— Tom Warren (@tomwarren) June 15, 2021
the new Xbox experience on Windows 11 https://t.co/VDS08QPsl5 pic.twitter.com/4jXebU9B56

— Tom Warren (@tomwarren) June 15, 2021
and yes, the Control Panel still exists pic.twitter.com/JZDOJcjRql

— Tom Warren (@tomwarren) June 15, 2021
Live Tiles can be re-enabled in Windows 11 if you really want them https://t.co/mVWZ1yHouB pic.twitter.com/GgRAXcx4ym

— Tom Warren (@tomwarren) June 15, 2021
[via
Engadget
and
Tom Warren
, cover image via
Lukmanazis / Shutterstock.com
]
Receive interesting stories like this one in your inbox
Also check out these recent news