Don't miss the latest stories
Share this
Life-Size 'Elephants' Roam Through London To Send A Massive Conservation Message
By Alexa Heah, 18 Jun 2021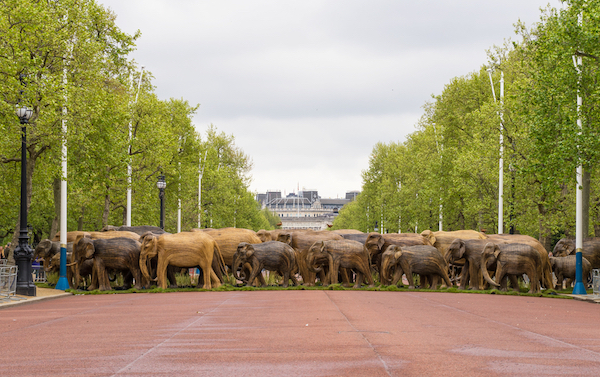 Image via Travers Lewis / Shutterstock.com
One of the
nine herds of elephants that have taken over London trotted past the bustling Piccadilly and Buckingham Palace.
These life-size
wooden creatures are part of an ongoing partnership between
CoExistence
and
Elephant Family
, two nonprofits championing how humans can better live alongside animals in a larger, more cohesive ecosystem.
CoExistence, which spearheads
the project, aims to identify mutually beneficial modes of living, especially with the world's population soaring from 2.3 billion in 1937 to 7.8 billion today. Inversely, the global environment has shrunk from 66% then to only 35% remaining.
According to
Colossal
, the nine herds of the huge mammals can be found roaming through London's urban spaces, most of which are closed off to wildlife.
From St James' Park
to Berkeley Square, and even the Prince of Wales and Duchess of Cornwall's homes at Highgrove, these sculptures are generating awareness of the environmental crises Mother Nature is facing.
Through the
installations, the nonprofits hope to raise funds in order to support grassroots organizations in India that will help create technology and infrastructure that allows humans and animals to live together harmoniously.
There are plans
to expand from London to the rest of the world, with CoExistence in talks to install 500 more animals in different locations.
Together with
The Real Elephant Collective
, each nation will receive a herd of animals specifically designed for it. The organizations then work together with the Indigenous population in the Tamil Nadu jungle in southern Indian to make these sculptures.
The craftsmen,
who live alongside real-life elephants of up to 15 feet tall, make each creature from long strips of
lantana camara
, an invasive weed that harms the environment. By helping to remove the weed, the craftsmen also aid in preserving the natural ecosystem of their homeland.
On July 6,
a new herd of thirty-seven endangered and extinct birds will join the elephants in Green Park, as per
Colossal
. Made of steel, clay, and bronze, seven artists came together to create the flock, including a three-meter-tall (10-feet-tall) curlew, crafted by Simon Gudgeon. These birds are part of a related collaboration with WildEast, a UK organization focused on finding new methods of sustainable farming, in order to raise funds for conservation efforts.
To lend your
support to CoExistence's efforts, anyone can
adopt
one of the elephants. There are also souvenir goods available in its
shop
. For more information, follow the elephants on Instagram
here
.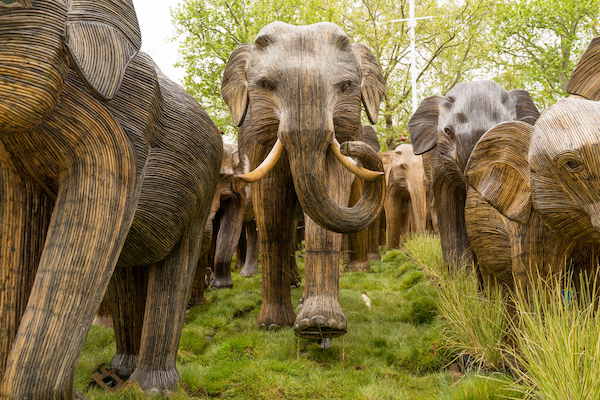 Image via Travers Lewis / Shutterstock.com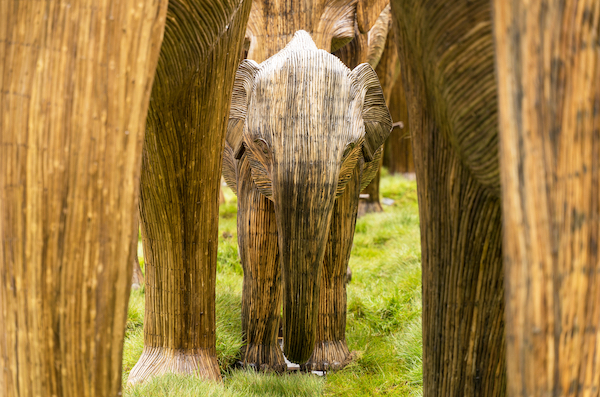 Image via Travers Lewis / Shutterstock.com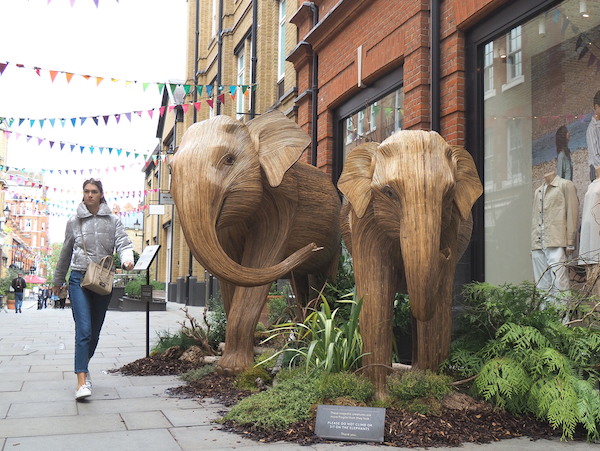 Image via Brian Minkoff / Shutterstock.com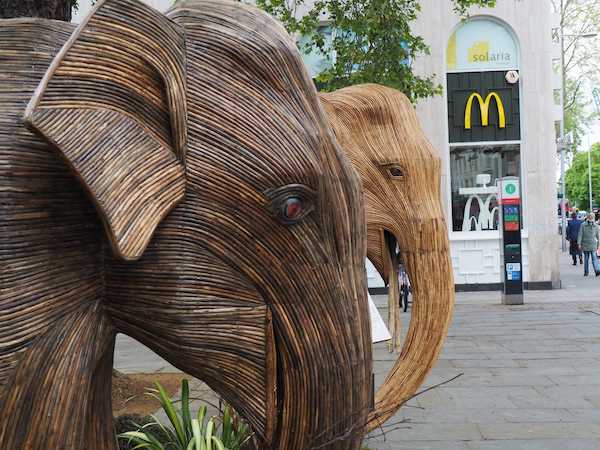 Image via Brian Minkoff / Shutterstock.com
[via
Colossal
, images via various sources]
Receive interesting stories like this one in your inbox
Also check out these recent news