Don't miss the latest stories
Share this
North Korea Painstakingly Faked US$100 Bills And Even 'Perfected' Their Design
By Mikelle Leow, 22 Jun 2021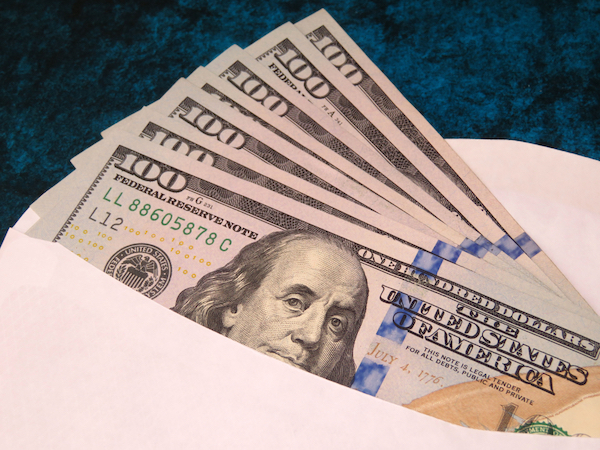 Image via Shutterstock
As you know,
modern banknotes are ridden with unique
anti-counterfeiting features
that make them nearly impossible to replicate. And yet, back in the late 1980s, North Korea took great pains to not only produce its own version of the US $100 bill—but it even took some creative liberties to correct the note's artwork.
As recently
brought to the internet's attention by Sam Denby of YouTube channel
Half as Interesting
, North Korea's secret organization Room 93 purchased equipment from around the world to recreate the US $100 bill's deceiving non-paper blend of cotton and linen; red and blue "security fibers" randomly woven throughout the banknote; and the painstaking printing process only made possible with an intaglio press, which would hide near-invisible words within the bill as watermarks.
The North Korean
counterfeits' color-changing ink was from France, with paper material and "security fibers" from Hong Kong and the printing press from Japan.
Given the cost
it would take to copy the supposedly irreplicable US $100 bill to a T, the intention was to produce the fake bills in large volumes to turn a profit. True enough, they did; the US
estimates
that North Korea could have earned up to US$25 million a year by circulating the fakes.
The copies were
so sophisticated that they earned the title of "superdollars." Their only imperfections, if any, were that they were sometimes too "perfect," Denby described.
Faded lines in
the original illustration would be filled in, such as a lighter stroke on a lamppost, while discrepancies would be erased. In one instance shared in the video, the clock hands of the Independence Hall are shortened so that they don't jut out like the ones in the original.
Could these
finishing touches serve as tongue-in-cheek signatures for anyone who has unbeknowingly had their hands on a counterfeit?
[via
Boing Boing
, cover image via
Shutterstock
]
Receive interesting stories like this one in your inbox
Also check out these recent news