Don't miss the latest stories
Share this
The US Is Working To Exterminate Deceitful Robocalls From June 30
By Mikelle Leow, 28 Jun 2021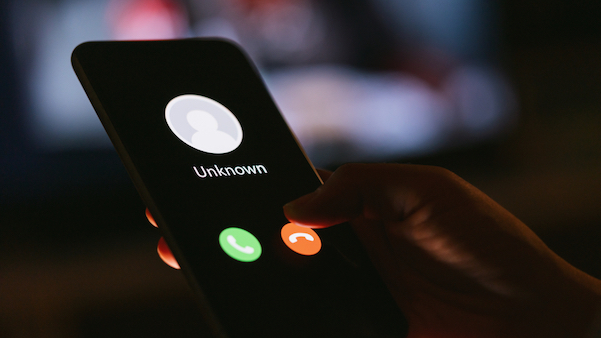 Image via Shutterstock
After June 30,
you'll start receiving fewer calls about winning a lottery, and this is a great thing. That's because companies have to help clean up annoying robocalls by the end of this month, as required by the US government.
According to
an explainer by
CNET
, all major voice providers in the US—including telecommunications companies like AT&T, T-Mobile, and Verizon—will have to adopt a technology called Stir/Shaken by June 30. It requires voice providers going through phone networks to register their caller IDs as legitimate and have their information validated by other carriers.
"Stir" is short for
"secure telephone identity revisited" and "Shaken" stands for "signature-based handling of asserted information using tokens." The Stir/Shaken call verification technology is part of the Traced (Telephone Robocall Abuse Criminal Enforcement and Deterrence) Act signed into law by former president Donald Trump in December 2019, and will eventually be mandatory for all voice providers—including minor services run by scammers—to implement.
While there are
good robocalls, such as legal automated messages reminding you to pick up a prescription from your pharmacy, fraudulent robocalls with faked locations are rampant since they are inexpensive to produce,
CNET
notes. As it stands, spoofers can be charged up to US$10,000 per violation, but that hasn't stopped illegal robocalls from being the top consumer complaint, according to the
Federal Communications Commission
(FCC).
The June 30
deadline will make it more challenging for scammers to fake their phone numbers. Meanwhile, phone companies will be required to
publicly list
robocall mitigation strategies.
However, that's not
to say that all malicious robocalls will disappear after June 30. Stir/Shaken has already been deployed by some carriers, so it's not like companies will be making a hard switch. This means that if you get a suspicious automated call, you might still want to take it with a grain of salt.
[via
CNET
, cover image via
Shutterstock
]
Receive interesting stories like this one in your inbox
Also check out these recent news