Don't miss the latest stories
Share this
NASA Is Sending Anatomically-Accurate Dummies To The Moon As Guinea Pigs
By Mikelle Leow, 01 Jul 2021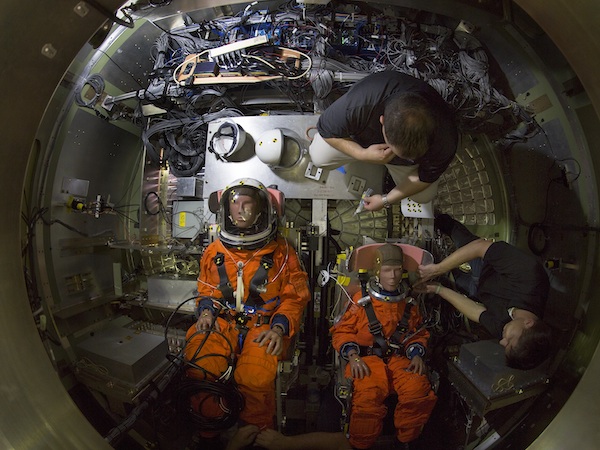 Image via NASA
Rather than send
animals up to space, NASA is turning to a trio of anatomically-accurate dummies to help it test the
waters
cheese on the moon ahead of the Artemis 2 mission.
The crew of 'Moonikins',
as the space agency calls them, consist of a full human male-like manikin along with two female-bodied torsos, or phantoms. They're not just there to look pretty;
Mashable
reports that the dummies are made up of components simulating skin, organs, and bones, as well as sensors, allowing scientists to draw insights about how the human body might respond to radiation.
The two
headless, female-like phantoms, named
'Helga' and 'Zohar'
last year by the German Aerospace Center and Israel Space Agency, will help determine how the female body would react under radiation, as women are seemingly more sensitive to it.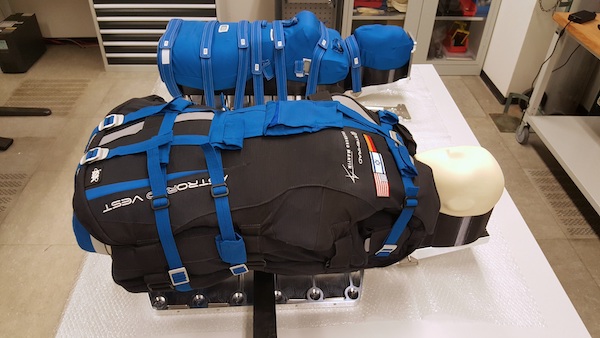 Image via NASA
'Zohar' might be
readier for extreme conditions, as she will be wearing a radiation-alleviating 'AstroRad' vest. Meanwhile, the all-blue 'Helga' will remain in her birthday suit to measure the outerwear's effectiveness.
As for the
male manikin, NASA christened it '
Commander Moonikin Campos
', after heroic astronaut Arturo Campos, on Tuesday as a result of a public poll that amassed over 300,000 votes. The real Campos led Apollo 13 astronauts back to Earth following an oxygen tank malfunction.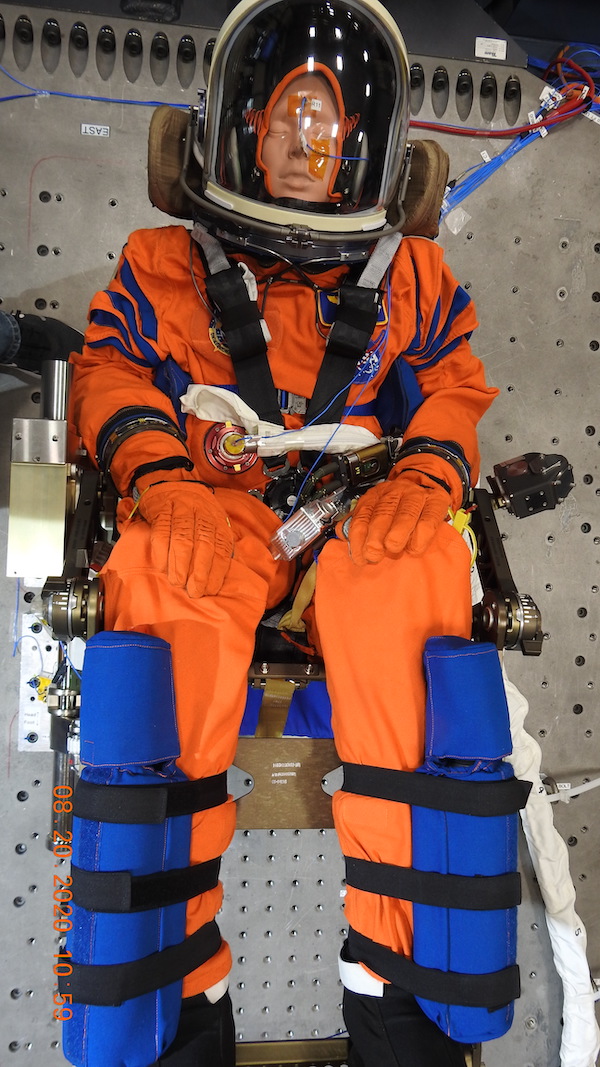 Image via NASA
Being full-bodied,
'Commander Moonikin Campos' would be put through more grueling tests. He will be dressed in an entire Orion Crew Survival System suit, planned for Artemis astronauts to be worn in phases, as well as attached to sensors to assess radiation exposure in the Orion spacecraft.
The trio
are expected to embark on an Artemis 1 expedition later this year as a preface to 2023's Artemis 2, the first crewed NASA mission to the lunar surface since the 1970s.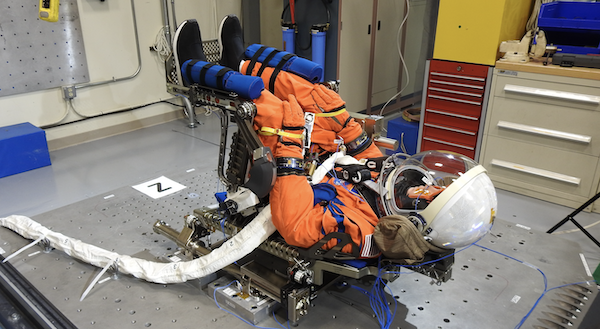 Image via NASA
[via
Mashable
, images via
NASA
]
Receive interesting stories like this one in your inbox
Also check out these recent news