Don't miss the latest stories
Share this
Pinterest Detoxes All Weight-Loss Advertisements From Its Website
By Alexa Heah, 02 Jul 2021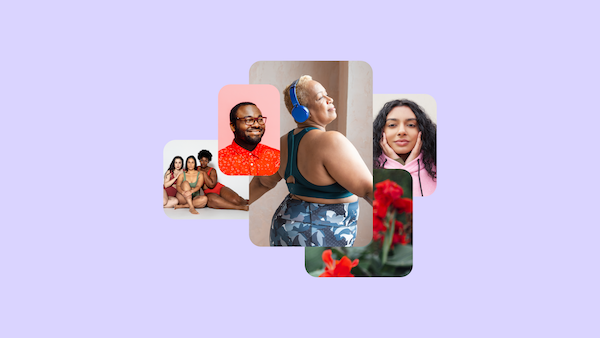 Image via Pinterest
Starting this week,
Pinterest has announced a site-wide ban on weight-loss advertisements. The company is further adding to previous rules that prohibited advertisements promoting weight-loss pills, liposuction, fat-burning procedures, and body-shaming.
In addition to
those advertisements, the site will now ban any promotion of weight-loss language or images, including those with references to the Body Mass Index (BMI) or similar topics. Users will also not be allowed to post testimonials or stories involving weight-loss procedures, including images that denigrate or idealize certain body types.
Despite the restrictions,
advertisers can still feature fitness products and services, and healthy lifestyle habits, though weight-loss cannot be the content's main focus. Pinterest said it aims to empower its users "to plan for a summer and beyond without weight loss ads, so they can focus on what matters most."
According to
Engadget
, this change in the social media platform's policy comes with the support of the National Eating Disorders Association (NEDA).
In March
this year, the NEDA said it had seen a worrying 41% increase in helpline calls during the pandemic. If someone were to search for content relating to eating disorders on Pinterest, they will be re-directed to NEDA and provided with helpful resources instead.
"The National
Eating Disorders Association (NEDA) applauds Pinterest for taking a leadership position as the first platform to prohibit all ads with weight-loss language and imagery. NEDA is encouraged by this necessary step in prioritizing the mental health and well-being of Pinners, especially those impacted by diet culture, body shaming, and eating disorders," said Elizabeth Thompson, Interim CEO at NEDA.
In better news,
Pinterest said that it has been accumulating more searches for body neutrality, and other keywords such as "healthy mindset," "stop body shaming," and "body acceptance" within the last year. The company will also make an effort to highlight such positive pins from creators within its 'Today Tab'.
While Pinterest
may be the first major social media app to blanket-ban all weight-loss advertisements, other platforms have also tightened restrictions on such promotions.
For example,
as per
Engadget
, Instagram and Facebook have restricted advertisements for diet products, with Instagram pointing users towards NEDA resources should they search for eating disorder-related content.
"Positivity starts
with policy," said Pinterest. It's great to see social media platforms taking a step in the right direction to encourage body positivity, because all bodies are beautiful.
[via
Engadget
, cover image via
Pinterest
]
Receive interesting stories like this one in your inbox
Also check out these recent news