Don't miss the latest stories
Share this
World's First Plant-Based Hard-Boiled Egg Is Here—Would You Take A Crack At It?
By Mikelle Leow, 05 Jul 2021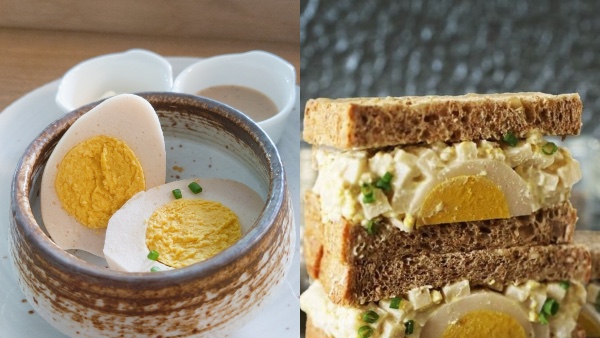 Images via OsomeFood
What came first,
the chicken or the egg? In the case of the world of plant-based foods, the egg arrived after.
Following numerous
attempts at
vegan meat alternatives
and even real but
"cruelty-free" chicken nuggets
by the industry, Singapore-based food manufacturer
OsomeFood
has developed the first-ever plant-based boiled egg.
The 'OsomeEgg',
as it is called, is said to be produced from 90% less land resources and water than a real hard-boiled egg. Apart from being lighter on its environmental footprint, the vegan egg differs from a chicken's in that it consists of zero hormones and cholesterol. In addition, the OsomeEgg is fortified with vitamins and minerals, as well as collagen-boosting ingredients like CoQ10 and selenium, is gluten-free and GMO-free, and serves as an "alternate quality protein."
Here's the part
you've been wondering about. To make the eggs look and taste close to the real deal, OsomeFood uses ingredients like alkaline ionized water, cold-pressed carrot juice, activated almond milk, raw potato starch, curdlan gum (fermented polysaccharides made from glucose), olive oil, nutritional yeast, fresh burdock, white chia seeds, turmeric, wakame seaweed, kombu, fenugreek, and black salt—an ingredient commonly found in vegan versions of eggs to give them an "eggy" flavor.
A key component
is mycoprotein, made from fermented, naturally occurring fungi. Mycoprotein is notably the main ingredient in meat substitute Quorn, and is said to provide the same essential amino acids found in meat.
No cooking is
required after the vegan egg is out of the fridge. OsomeEgg is best served chilled or as a topping.
OsomeFood prides
itself as the "world's first nutrition-focused, plant-based functional food." Founder Jason Fong describes in a press release: "We are not simply vegan; our food is as nutritious as it gets."
About whether
it's feasible to incorporate these into your daily diet, it would be wiser to count your eggs before they hatch. As with most plant-based counterparts of animal-based products, these come in at a premium price. A box of four whole eggs will set you back SG$14.99 (US$11.15), and shipping is only available in Singapore for now. So don't get too
excited
—we'll spare you an overdone egg pun—about regularly fixing yourself a vegan egg salad just yet.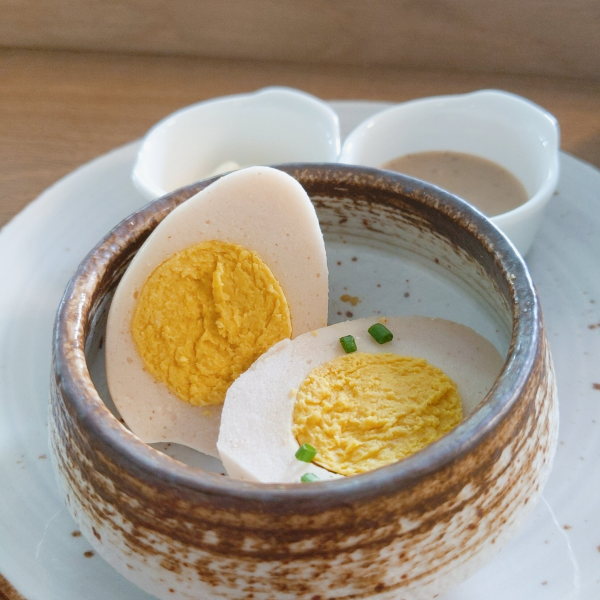 Image via OsomeFood
[via
Fine Dining Lovers
, images via
OsomeFood
]
Receive interesting stories like this one in your inbox
Also check out these recent news