Don't miss the latest stories
Share this
Cornell Creates Free 'Shazam For Bird Songs' To Help Identify That Winged Singer
By Alexa Heah, 15 Jul 2021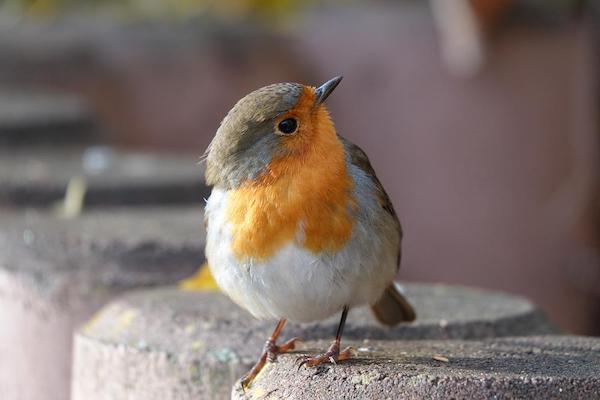 Image via Shutterstock
Ever hear the
melodious tune of birdsong and wonder which bird it came from? Well, now with Cornell's free birding app, you'll be able to "Shazam" the exact type of bird it is.
The Cornell Lab
of Ornithology has recently updated its Merlin smartphone app, which aims to help both amateur and experienced birdwatchers. It now comes with an artificial intelligence (AI) 'Sound ID' feature that works much like the Shazam app does for music. A user can record birdsong, with the app combing through a crowdsourced database to figure out which bird it emitted from.
Aside from just
identifying birds by their songs, the app also allows birdwatchers to recognize species in photos or real life. By answering several simple questions, such as the primary colors on the bird spotted, its size, and where it was located, the app has helped to identify over a million birds to date, as per
Fast Company
.
"Users are finally
putting a name to birds they have seen or heard before, but could never identify, and are really really excited by it," said Drew Weber, the app's project coordinator.
Upon recording
a bird's sounds, the app transforms the noise into visual graph known as a spectrogram. Then, it analyzes the spectrogram and compares it with known bird calls, which are found in the Cornell Lab's eBird citizen science database.
However, as with
most animals, certain birds are easier to identify by their song than others.
"Some just don't
have much variation," said project research engineer Grant Van Horn.
"Other birds
are much more challenging, either they have a much broader repertoire which might change dynamically, or they're actually mimics."
Some birds,
such as bluejays and mockingbirds, tend to imitate the sounds of other birds around them, making them more difficult to identify accurately. However, the app is working on improving its recognition of "tricky birds."
For songs that
the app is unable to tell apart at first, the researchers often look for additional samples of that bird's song, before asking an expert to confirm that it is correctly classified. It is then added back into the database so future users can identify that particular creature more easily.
For more information
on the Merlin app and to download it, head over
here
.

Image via Merlin App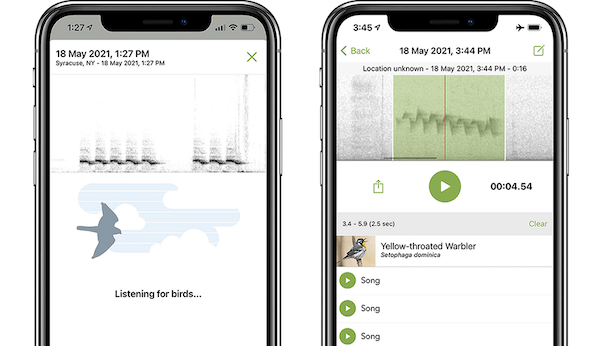 Image via Merlin App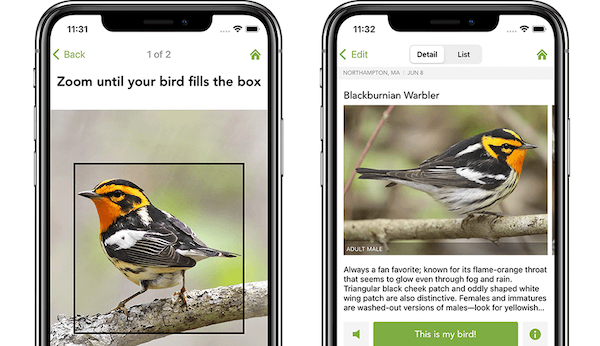 Image via Merlin App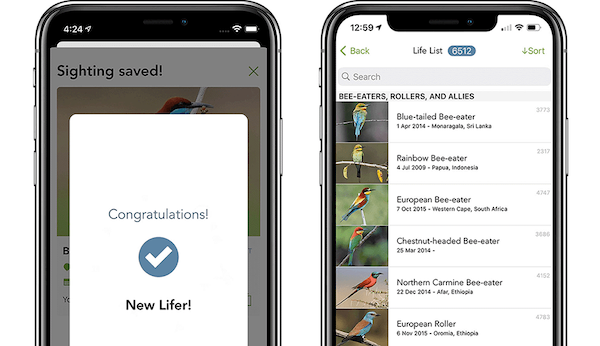 Image via Merlin App
[via
Fast Company
, images via various sources]
Receive interesting stories like this one in your inbox
Also check out these recent news