Don't miss the latest stories
Share this
A Missing Ancient Subcontinent Has Apparently Been Found Beneath New Zealand
By Alexa Heah, 26 Jul 2021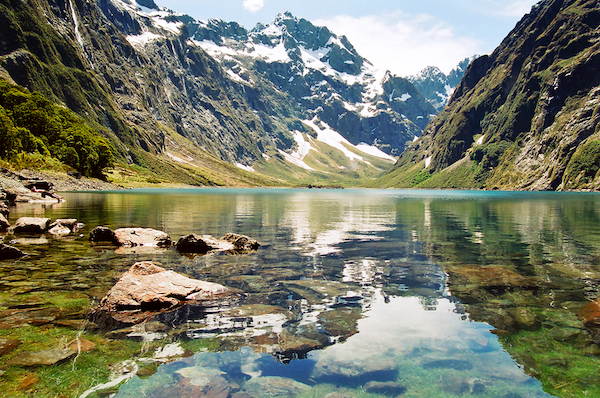 Image via ID 13655589 © Hugoht | Dreamstime.com
Only recently
discovered by scientists, Zealandia is the mysterious eighth continent submerged beneath New Zealand's South and Stewart Islands.
Featured in
the journal
Geology
, the discovery could help solve a question that has confounded scientists. Most continents contain a core of rock known as a craton, which is a kind of geological nucleus that's at least a billion years old. It acts as a stable base, upon which continents are then formed. In the past, the oldest crust found on Zealandia has only been dated to 500 million years ago, which couldn't confirm that it in fact was a continent.
Now, the newfound
rock fragment confirms the existence of Zealandia as a billion-year-old supercontinent. It is also part of a much larger puzzle of how Zealandia was formed, said study author Joshua Schwartz, a geologist at California State University, Northridge.
"The dirty secret
of geology is that there's no real hard and fast definition of a continent," Schwartz told
National Geographic
.
One key component
to identifying continents is found in the composition of rocks. For example, the seafloor around New Zealand isn't made up of the same rocks that compose most oceanic crust. Instead, the rocks found there are rich in silica, such as granite, which are more commonly found in continental crust, lending to the scientists' first suspicions of a hidden continent.
During the
latest lab tests, scientists found that a swath of zircons along the eastern edge of New Zealand's two southern islands came from subsurface rocks dating as far back as 1.3 billion years old.
Interestingly, Zealandia's
crust is still a lot younger than its continental cousins. All major continents existing today have rocks more than 3 billion years old. Could it be the youngest continent on the planet?
There's still
much more to discover on Zealandia, with scientists keen to head back out there and find more evidence of the submerged supercontinent that was once there.
[via
National Geographic
, cover image via
ID 13655589 © Hugoht | Dreamstime.com
]
Receive interesting stories like this one in your inbox
Also check out these recent news