Don't miss the latest stories
Share this
Paris 2024's 'Karen' Logo Is Still Getting Made Fun Of More Than A Year Later
By Ell Ko, 28 Jul 2021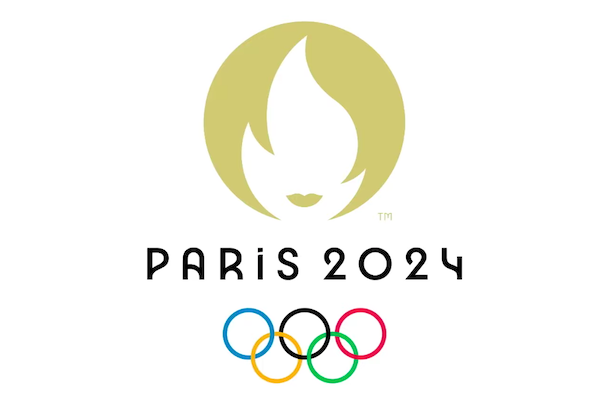 Image via Paris 2024
The Paris 2024
Olympic and Paralympic Games' logo was
revealed
in late 2019, a carefully structured design to embody and reflect the spirit of the Games, intertwining the color of a gold medal with a woman called Marianne, a global French symbol.
"La médaille,
la flamme, Marianne," announces the committee with a flourish; the medal, the flame, Marianne. It is "the
personification
of the French Republic."
I am the new emblem of #Paris2024 pic.twitter.com/Oykq6SQnnv

— Paris 2024 (@Paris2024) October 21, 2019
But, merciless as ever,
Twitter users have set the logo aflame with memes. Memes don't often need an explanation nowadays, but this one comes with the simple reason that the shape of the flames unfortunately also looks like a woman with a very particular style of haircut: an A-line cut which some might dub "
The Karen
."
Although the logo
was released more than a year ago now, and users had a
field day
with haircut-related-mockery, the memes are back, having resurfaced on the platform as of late.
Users have taken
it upon themselves to find images of strikingly similar haircuts on everyone they can find. There's even a
thread
dedicated to it: "The #Paris2024 logo as female icons."
Celebrities, cartoon characters,
television shows, app logo designs… if you can think of something, it's probably there in some shape or form.
I'm convinced that the Paris 2024 logo is a Karen. pic.twitter.com/QmOgbB5hwC

— Andrew (@tandrewwww) July 26, 2021
El logo de las #Olimpiadas de #Paris2024 ~ "Claire… it's French!" #Fleabag #ILookLikeAPencil pic.twitter.com/MGwauSrSzt

— sara (@saritadepajaa) July 24, 2021
One of the
other proposed logos that were shown during bidding is being grieved and lamented over, alongside the lighthearted teasing of the chosen one. Instead of the blonde haircut, vibrant strokes cleverly made up the number 24 while retaining the shape of the Eiffel Tower—a simple and easy fit for the Parisian installment of the Games.
Feels like a good time to remind the timeline that Paris 2024 had literally the perfect logo that represented the number 24 and the Eiffel Tower, and then bombed it off for a logo that looks like a dating app for middle-aged women who yell at baristas. pic.twitter.com/KNLTirvmS0

— Chris Williams (@chrwil82) July 23, 2021
Nevertheless, as they
say: all publicity is good publicity. It's all in harmless fun, and Paris has certainly got people talking. Even before Tokyo 2020 started, and even while it's still underway.
U telling me that #Paris2024 logo is the #Karen haircut?! pic.twitter.com/WVTfImAe6L

— Felipe Aka Philip Aka Filipi (@FESAUGUSTOS) July 25, 2021
Why does the Paris 2024 Olympics logo look like it drives an Audi TT, complains to every manager it sees and is named Karen!? #Paris2024 https://t.co/Fo4fC24Aej

— Andrew (@lavery_andrew) October 22, 2019
Is the Olympic logo based on Natalya Simonova?#Paris2024 #JamesBond @IzaScorupco @007 pic.twitter.com/sjeEHErjFk

— Not Perfected Yet🍸 (@NotPerfectedYet) July 27, 2021
Achei linda a logo dos jogos olímpicos de #Paris2024 homenageando a Sandy em "Enrosca". pic.twitter.com/XxK67Jqsxt

— Felipe Abrantes ▽▲ HIPERTENSO (@felipemabrantes) July 23, 2021
I'd like to speak to the manager about this design! #Paris2024 #Karen pic.twitter.com/4Utp6nzPu7

— 𝕶𝖞𝖑𝖊 𝕸 𝕲𝖎𝖇𝖇𝖔𝖓𝖘 (@KyleMGibbons) July 26, 2021
Karen's Beauty Parlour, opening in 2024. #KAREN #beauty #Paris2024 #Logo #design pic.twitter.com/Fsb6KbslqI

— Rob Pratt (@PrattRob) October 23, 2019
*opens Filofax dated 2024*

July 26
10:30 - Brunch with the girls
13:00 - Fly to Paris
15:00 - Post Minion meme to Facebook
19:00 - Speak to the Manager of the Olympics about benefits of essential oils #Paris2024 #Karen pic.twitter.com/8bpSVQ2mcn

— Josh (@joahhh) October 22, 2019
[via
Indy100
, cover image via
Paris 2024
]
Receive interesting stories like this one in your inbox
Also check out these recent news