Don't miss the latest stories
Share this
Germany's 'Cube' To Be 'World's First' Carbon Concrete Building, Needs No Steel
By Ell Ko, 02 Aug 2021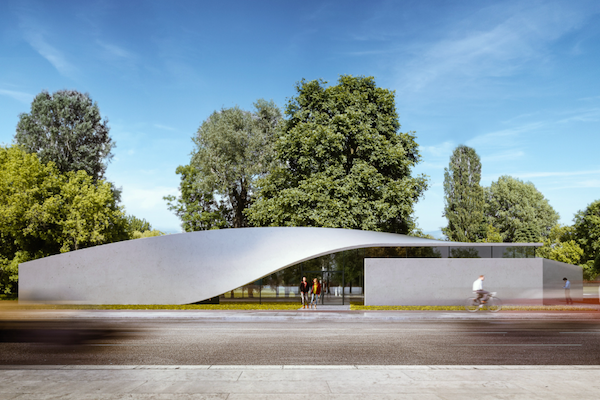 Image via HENN
Concrete is
usually reinforced with steel, but this cube at the Technical University of Dresden (TU Dresden) is planned to be the world's first to leave that technology behind. It will be reinforced with carbon fibers instead, which allows for lightweight design while retaining structure and strength.
Researchers from
the Institute for Solid Construction at TU Dresden have been collaborating with the architecture firm
HENN
to create this experimental building, which covers comprise 220sqm (2368sqft) and includes laboratories and event rooms. The roof can also be opened into a skylight, allowing nature to pour in and fill the space.
It acts as
the centerpiece of the C³ (Carbon Concrete Composite)
project
carried out by TU Dresden, which investigates the new material. This is funded by the German Federal Ministry of Education and Research.
Carbon fibers
are "light yet robust," writes
HENN
. They're more flexible and save resources during construction. "You can make the concrete much thinner while being able to carry heavy loads, so you can design completely different shapes," senior carbon scientist Dr Erik Frank tells
Dezeen
in an interview. "The aim is to get away from the huge amounts of concrete that are being used today."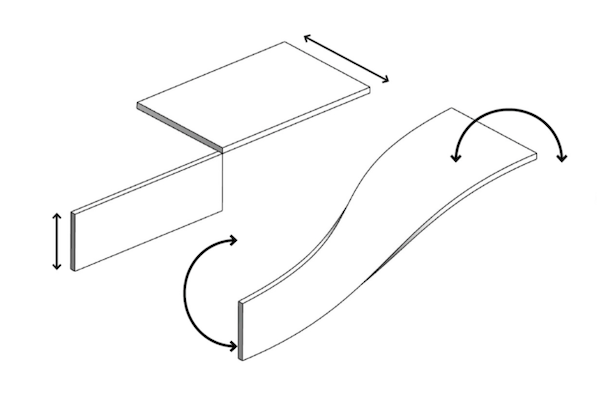 Image via HENN
Additionally, with
the reduction of steel comes the reduction of CO2 emissions: up to 50% are cut, which is a promising figure for more Earth-friendly architecture and construction moving forward.
The Cube's
design aims to reflect this innovative material, too. With the "fluid merging of ceiling and walls in a single form" to interpret the "textile nature of carbon fibers," the design also hopes to suggest future architecture pairing environmentally-friendly design with "radical rethinking of the most basic architectural elements."
[via
Dezeen
, image via
HENN
]
Receive interesting stories like this one in your inbox
Also check out these recent news