Don't miss the latest stories
Share this
NASA Is Paying Volunteers To Live In 3D-Printed, VR-Powered 'Martian' Habitat
By Ell Ko, 09 Aug 2021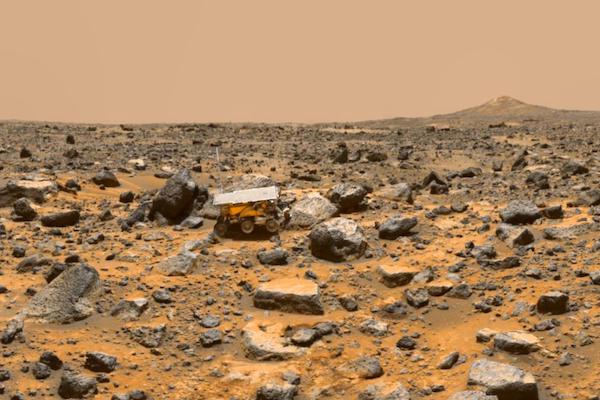 Image via NASA / JPL
In a newly announced
NASA analog mission, the space agency is recruiting paid volunteers to spend a year in a 1,700-square-foot Martian surface simulation inside the Johnson Space Center in Houston, Texas.
An analog mission
is
described
by NASA as a "situation on Earth that produces effects on the body similar to those experienced in space, physical, mental and emotional." This type of research would help the agency and astronauts prepare for longer missions away from the safety of Earth. There are different types: isolation and confinement, bed rest, and radiation, to name a few.
In the Crew
Health and Performance Exploration Analog (CHAPEA), four crew members will live in Mars Dune Alpha, the surface simulation, and carry out activities similar to what a team on Mars would do. The goal, NASA says, is to obtain data in the most "Mars-realistic" environment possible.
"The analog is
critical for testing solutions to meet the complex needs of living on the Martian surface," explains Grace Douglas, lead scientist for NASA's Advanced Food Technology research effort at the Johnson Space Center. "Simulations on Earth will help us understand and counter the physical and mental challenges astronauts will face before they go."
This includes
potential "environmental stressors such as resource limitations, isolation, equipment failure, and significant workloads." During the time spent "on Mars," the crew's major activities will feature not just simulated spacewalks using VR technology, but also everyday tasks like exercise, hygiene, communications, personal time, and perhaps the most vital: and sleep.
To stand a
chance of joining, participants must be "healthy, motivated US citizens or permanent residents who are non-smokers, age 30 to 55 years old." They also must also be proficient in English for crew and mission control communication. And, a master's in a STEM field is also required, and at least two years of pilot experience.
There are three
parts to the mission, the first being fall 2022, which is the timeframe that NASA began recruiting for on August 6. Those interested can find out more about the mission and sign up to join on the CHAPEA
page
.
[via
Business Insider
, image via
NASA / JPL
]
Receive interesting stories like this one in your inbox
Also check out these recent news