Don't miss the latest stories
Share this
McPizza Is Served On Forefront Of Everyone's Minds After Brand's Cryptic Teaser
By Ell Ko, 30 Aug 2021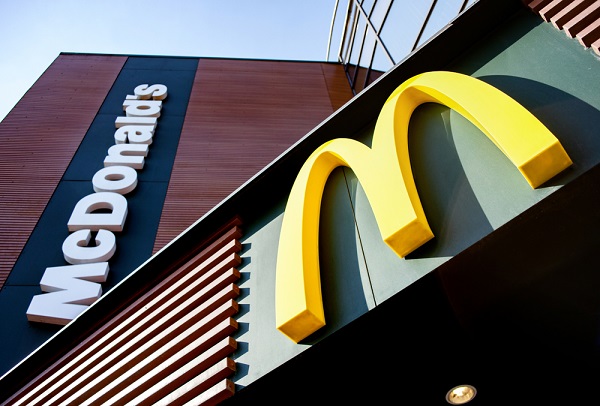 Image via 8th.creator / Shutterstock.com
In a rather
sinister tweet made by
McDonald's Canada
on Friday, the fast-food mammoth is promising "the thing you have been asking for" making a return this Tuesday.
THE THING U HAVE BEEN ASKING FOR ARRIVES 08.31.2021

— McDonald's🇨🇦 (@McDonaldsCanada) August 27, 2021
It didn't take
long for Twitter to begin hounding the brand about the McPizza, which feels like a sacred relic from decades past.
Never heard
of it? You're not the only one.
First introduced
in the 1980s, the McPizza was a full-sized dish offered alongside the burgers, fries, and nuggets we all know and love today. Perhaps, unfortunately, it downsized into a personal pizza with time.
At the turn
of the millennia, the product was almost fully scrapped from the menu because it took too long to prepare. The box also struggled to fit through the Drive-Thru window. Presently, only one location still serves it, and it's in Orlando, Florida.
TIL McPizza failed in part because the size of the box was too big to fit through the Drive-Thru Window lmao pic.twitter.com/pFvDLShKzZ

— Ted Buddy 🤖 (@TedBuddy8) August 27, 2021
Following the
McDonald's tweet, "McPizza" started trending on Twitter, and seemed to become less of a food item and more of a meme.
We know you can't say if it is the McPizza, but we really hope it is the McPizza.

— Walmart Canada Gaming (@WalmartCAGaming) August 27, 2021
The PR team seeing McPizza trending knowing that ain't it. pic.twitter.com/qhZT4wS5Vy

— Chingyduster (@ChingyDuster) August 27, 2021
riot if not mcpizza

— Among Us 💤 weekend!! i sleep (less responses) (@AmongUsGame) August 27, 2021
mcpizza is trending pls send help

— McDonald's🇨🇦 (@McDonaldsCanada) August 27, 2021
Anything short of McPizza will be a disappointment… people have been asking for it during the pandemic… give the people what they want! pic.twitter.com/dGzRJGpVCu

— Mango Tango (@UnboxedCrayon) August 27, 2021
Unfortunately, dreams
were dashed, and many were sorely disappointed: on Sunday, the brand confirmed that it was, in fact, not McPizza. It looked to be Spicy McNuggets instead.
Thus, the frenzied
clamoring for the nostalgic cheese-sauce-bread-topping menu goodness will be lovingly memorialized as "what could've been."
mcpizza...still just a part of our history, but i've been taking notes - social media person pic.twitter.com/tF0BWp91p8

— McDonald's🇨🇦 (@McDonaldsCanada) August 27, 2021
[via
CBR
, image via
8th.creator / Shutterstock.com
]
Receive interesting stories like this one in your inbox
Also check out these recent news