Don't miss the latest stories
Share this
Twitter Launches Paid 'Super Follows' Feature, A Potential OnlyFans Rival
By Ell Ko, 02 Sep 2021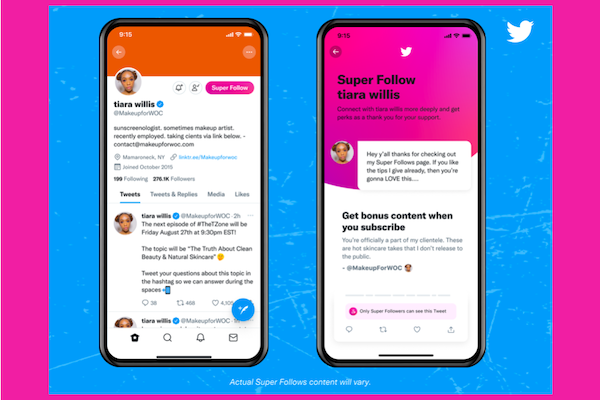 Image via Twitter
Following OnlyFans'
controversial
ban
on adult content, putting the income of millions of sex workers at risk, Twitter has swooped in with its new feature, Super Follows.
Super Follows
allows creators to monetize their content by putting a paywall between followers and "regular" content. Currently, the options are priced at US$2.99, US$4.99, and US$9.99, presumably with different benefits, akin to Patreon tiers.
In an example
revenue
breakdown
, a US$4.99 purchase sees US$1.50 going to Apple for in-app purchase fees and a US$0.10 minimum share to Twitter. The creator gets around US$3.39 as a result.
Super Followers
who have paid a monthly subscription to their favorite creators will be able to access extra, exclusive content. There's a better chance of being able to interact with the creator too, as they'll have a special badge next to their name for easier notice.
They'll then
see the exclusive content, among the usual feed on their timelines, highlighted as subscriber-only. Conversations under these tweets are also limited to other subscribers, since the wider audience won't be able to see them.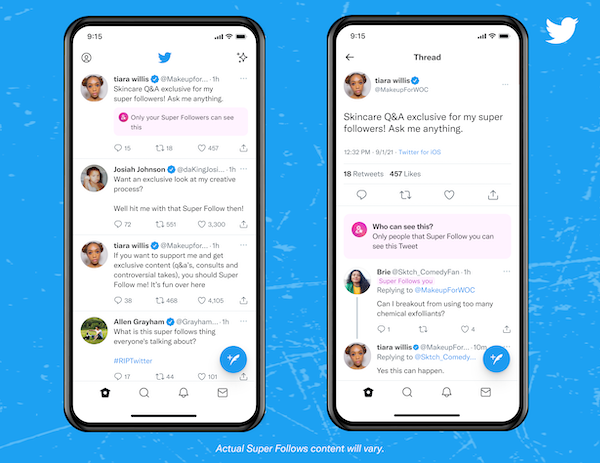 Image via Twitter
It's not a
feature widely available yet, as Twitter notes on its
help center post
that only "people in the US who meet the eligibility requirements can apply to participate in our initial Super Follows test group."
These requirements
include being on iOS, having at least 10,000 followers, being at least aged 18, having sent 25 tweets within the last 30 days, and having followed the wider policy. This ensures that only users with verified emails who haven't been removed as advertisers, or flagged for violating past policies, will be able to sign up.
Although this
feature has reportedly been in the works
since February
, it comes at rather interesting timing considering the new
OnlyFans
policy has caused such uproar since its announcement in August.
Twitter is one
of a few social media platforms that doesn't wipe adult content on sight, and it
writes
that as long as "consensually produced" pornographic media has been marked as "sensitive content," it should be good to go. Presumably, the same sitewide media policy will apply to this new feature.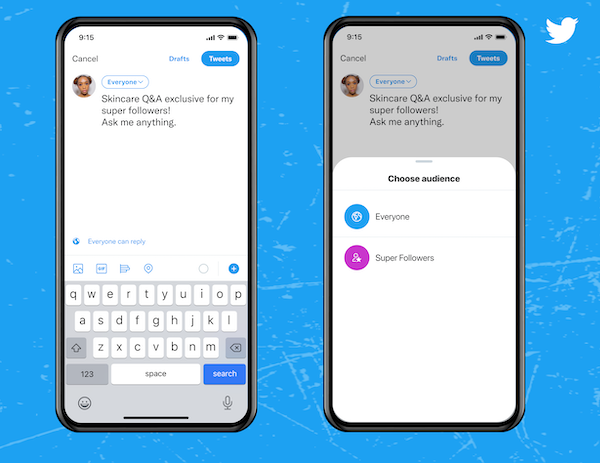 Image via Twitter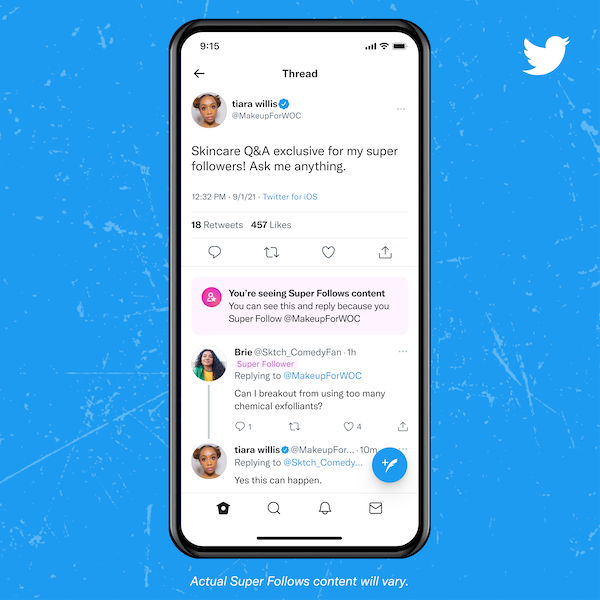 Image via Twitter
[via
Mashable
, images via
Twitter
]
Receive interesting stories like this one in your inbox
Also check out these recent news