Don't miss the latest stories
Share this
'LastPad' Is A Luxurious Reusable Sanitary Pad That's Comfortable And Stays Dry
By Mikelle Leow, 02 Sep 2021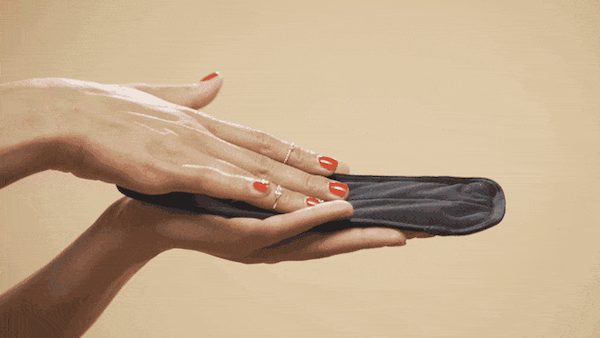 Image via LastObject
From menstrual cups
to period underwear, much has been invested to make a monthly necessity more eco-friendly while giving females peace of mind. No solution has provided satisfactory results, however. But '
LastPad
', a reusable menstrual product that bases the convenience of a pad to help save the environment, might change that.
The innovative garment
was conceptualized by Danish designer Isabel Aagaard, who owns a company called
LastObject
that focuses on making traditionally single-use beauty and hygiene items zero-waste. At first glance, the LastPad looks just like a sanitary towel, save for it being black in color to keep blood stains under wraps (we couldn't resist).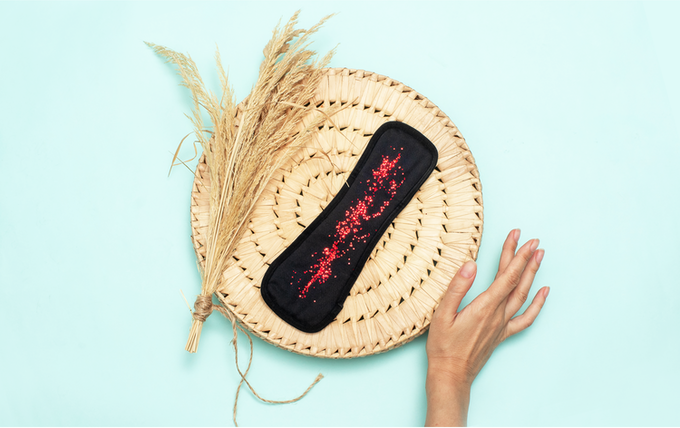 Image via LastObject
However, it's more
than a mere imitation of the disposable sanitary pad. In fact, LastPad was two years in the making. Comfort and durability are priorities, and LastObject shares that it collaborated with an unspecified "luxury lingerie manufacturer" to deliver on those aspects.
Three layers make
the LastPad, each with a particular function to keep the garment feeling fresh.
Image via LastObject
There's a top lining
woven with small funnels to quickly keep it dry to the touch as menstrual fluids enter the next layer. Traces of silver are also incorporated into the upper component to absorb odors.
The middle section
is a central absorbent section constructed with 100% bamboo, which is "absorbent like crazy"—40% more than cotton, Aagaard tells
TechCrunch
.
Finally, the bottom layer
is a "leak-proof" cover made of Thermoplastic Polyurethane (TPU) to prevent embarrassing situations in public.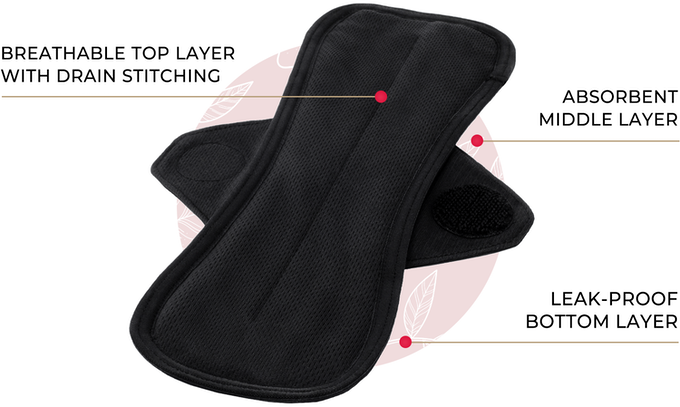 Image via LastObject
Since the LastPad
is washable, it can't have the same adhesive fixings that secure disposable sanitary towels to the inner part of underwear. Yet, it still has wings, albeit made with a Velcro fastening that's "completely soft and you don't feel it." Aagaard even tells
TechCrunch
that when tested on a bike ride—"that is like the big test"—the Velcro fasteners feel like nothing.
A sticky,
wash-resistant silicone strip at the base helps to further adhere the pad to underpants.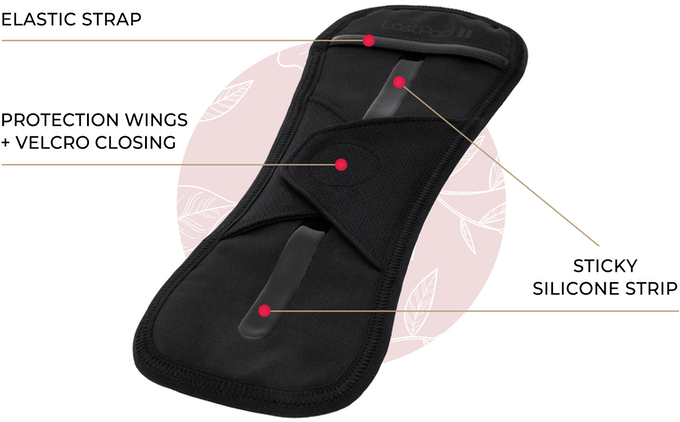 Image via LastObject
"It wasn't as simple
as I thought it was going to be… you have to understand the [viscosity] of blood, for example, compared to water," explains Aagaard. "And also a flow—it's not just blood. There's a lot of other stuff that come out. So it's taking all of these things into consideration."
As with regular pads,
it's not one size fits all. LastPads come with panty liner, day flow and heavy-duty night options to manage various flow levels.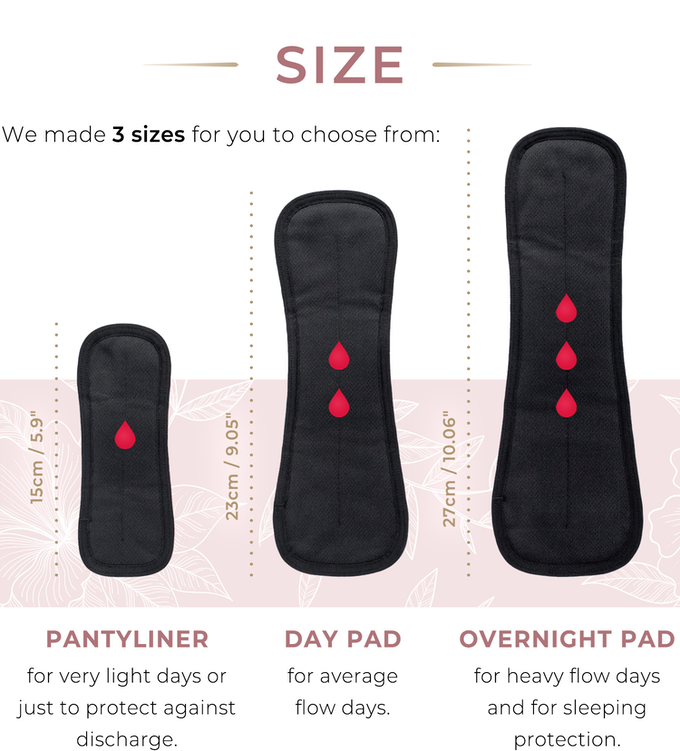 Image via LastObject
Importantly, the LastPad
is designed with sustainability in mind, in that it can last its wearer through period cycles with no issue. A single LastPad can apparently withstand at least 240 washes, and given that it's purchasable in a pack, it will be years before a user would replace theirs. This potentially saves hundreds of disposable pads from ending up in landfills.
Each reusable pad
arrives with a fabric pouch, available in a variety of colors, to be stored until the next wash. Users can also wash the sanitary towel inside the pouch and only remove it to dry.
However, considering
that you can't use the same pad every day, a pack would be required to last a whole period. That's still friendlier on the planet than single-use sanitary towels, says LastObject. The company likens it to owning sets of socks and underwear, which you would normally cycle through until it's time to wash the laundry.
After a couple
of years of research and development, the LastPad is now ready for the masses. It's currently on
Kickstarter
mode, and LastObject projects to start shipping the first reusable towels in February 2022.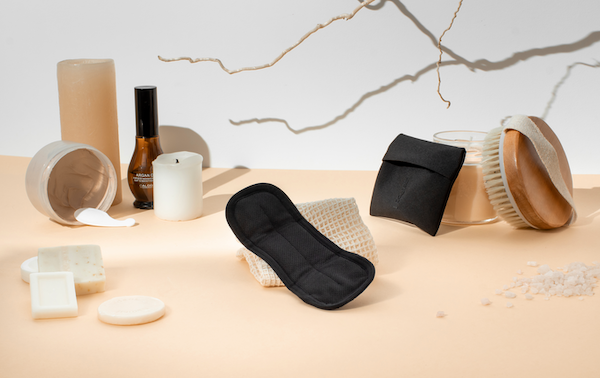 Image via LastObject
"We're seeing amazing
conversions," describes Aagaard. She believes it's because there's nothing quite like the LastPad in the market. "Right now, you can see on the market there'll be pads that are more like home-sewn or do-it-yourself—and we wanted to really make an exclusive, very, very innovative version of that—that has a lot of the benefits that the single-use version has."
At US$60 for
a pack of three, the LastPad is by no means your average sanitary towel. LastObject adds that, with larger packs and the promise of reusability, customers would save quite a bit in the long term.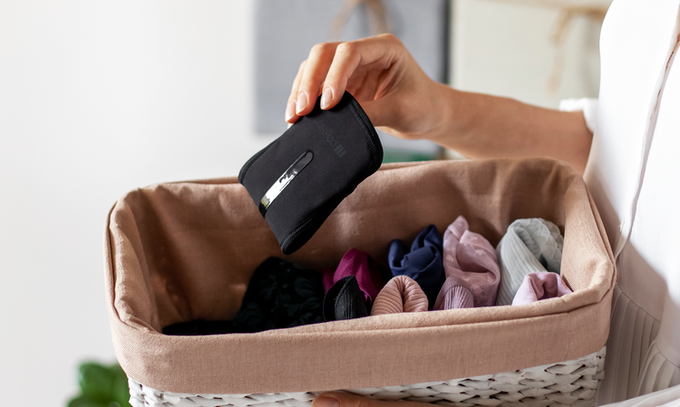 Image via LastObject
[via
TechCrunch
, images via
LastObject
]
Receive interesting stories like this one in your inbox
Also check out these recent news