Don't miss the latest stories
Share this
Uber, Lyft Offer To Pay Legal Fees For Drivers Sued Over Texas Anti-Abortion Law
By Alexa Heah, 07 Sep 2021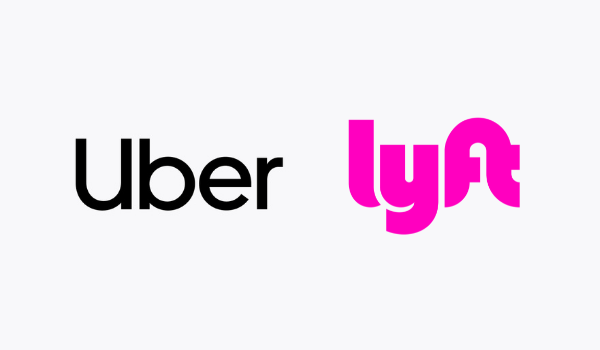 Image via Uber and Lyft
Following Texas'
new ruling that has turned it into the state with the strictest abortion laws, many companies are coming out to take a stand against the newly-imposed law.
Furthermore, anyone
in the state will be able to sue those they believe are "aiding and abetting" abortions after six weeks of pregnancy for a minimum of US$10,000.
This saw an
anti-abortion group launch a "whistle-blower" website, which encouraged Texans to provide anonymous tips on those who've opted for an aborted, or people who've "aided or abetted" them. The site's previous provider, GoDaddy,
swiftly removed
it from its servers, saying it violated its terms of privacy.
Following that,
Uber and Lyft have also come out to support drivers who could possibly be sued as an "accomplice" to women seeking abortions. Lyft was quick to announce that the company would cover 100% of legal fees for drivers sued under the new law.
According to
Mashable
, although Uber had first thought the ruling wouldn't apply to its drivers, it has since followed suit, saying the company would also provide assistance to sued drivers. Currently, the law is rather vague about what "aiding or abetting" includes, which has led rideshare drivers taking people to abortion venues to worry that they, too, might be open to a lawsuit.
As of now,
neither Lyft nor Uber has provided concrete details of how they'll be helping their drivers, apart from creating a 'Driver Legal Defense Fund'.
Chances are,
to discourage drivers from denying women trips to and from abortion clinics in fear of being sued, the companies will have to make the defense fund easily accessible, with straightforward regulations.
Lyft CEO
Logan Green also said it will be donating US$1 million to Planned Parenthood. Both the donation and defense fund is "to ensure that transportation is never a barrier to healthcare access."
The new TX law #SB8 is incompatible with people's basic rights to privacy, our community guidelines, the spirit of rideshare, and our values as a company. A message from our founders: https://t.co/nG3OV1XSVt

— Lyft (@lyft) September 3, 2021
Right on @logangreen - drivers shouldn't be put at risk for getting people where they want to go. Team @Uber is in too and will cover legal fees in the same way. Thanks for the push. https://t.co/85LhOUctSc

— dara khosrowshahi (@dkhos) September 3, 2021
[via
Mashable
, cover via
Uber
and
Lyft
]
Receive interesting stories like this one in your inbox
Also check out these recent news